Attention Jewelry Retailers: Here's What Your Customers Aren't Telling You

10 min Read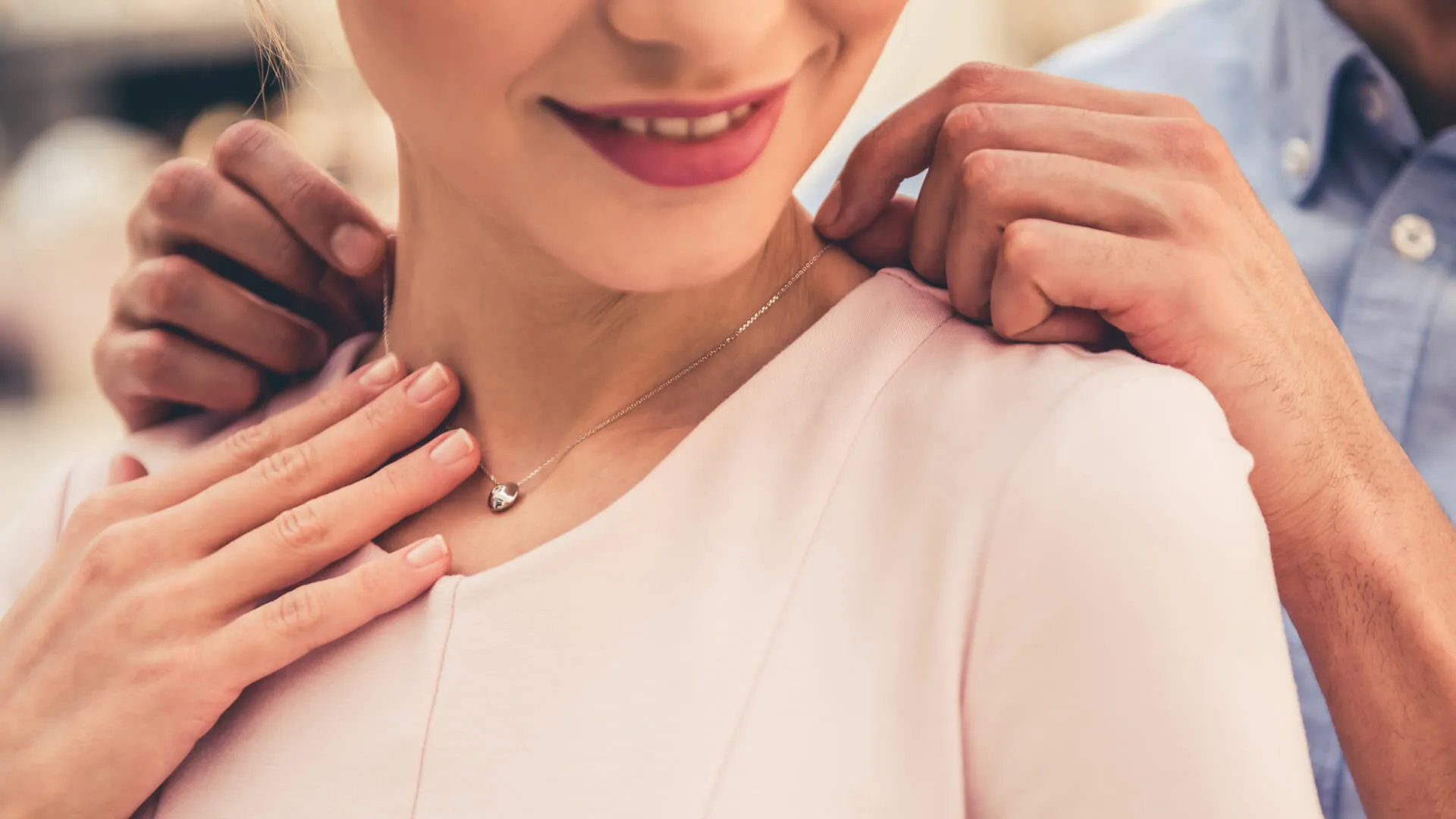 The way Americans are shopping is ever-evolving, thanks to the popularity of online shopping and shopping apps. However, the way consumers shop often depends on the types of products they are buying.
To find out Americans' shopping habits when buying jewelry, TD Bank surveyed 1,021 people who have made a major purchase of $500 or more within the last year and asked them where they are shopping for jewelry, the retailer perks that are important to them, how much they are spending on jewelry and more.
Click through to find out the ways Americans are spending their money on jewelry.
Most Americans Shop for Jewelry In-Store
Although many jewelry retailers have online shops — with some brands and designers selling their jewelry exclusively online — most Americans still prefer to purchase jewelry in a store. Of the 1,021 Americans surveyed by TD Bank, 59 percent said they shop in-store all the time, 34 percent said they shop in-store sometimes, 5 percent said they shop in-store rarely, and only 2 percent said they never shop for jewelry in-store.
"In most cases, shoppers are making a jewelry purchase to celebrate an occasion, like a milestone birthday, an anniversary, a high school or college graduation, or commemorating a life event, like an engagement or the birth of a child," said Mike Rittler, head of TD Retail Card Services and interim head of U.S. Partnerships. "Because of the significance of the occasion, buyers typically like to spend some time making the decision, discussing different items with a sales associate or even taking the recipient along for an in-person look before making the final purchase. Shopping for jewelry truly becomes an experience for the buyer because of the emotional connection to the purchase."
Rittler also said that male shoppers in particular usually rely on input from a sales associate before making a jewelry purchase.
"Lastly, from a safety and security standpoint, there are a lot of consumers who simply would not want to ship something of such high value," he added.
Even though most consumers are still making their jewelry purchases in-store, 47 percent said they shop for jewelry online all the time, and 47 percent said they sometimes shop for jewelry online.
Check Out These: Outrageously Expensive Items You Can Buy at Costco
Most People Use an App to Help Them Shop for Jewelry
While consumers are open to purchasing jewelry through a retailer's website, most also shop for jewelry using mobile apps. Twenty-three percent of survey participants who purchased jewelry within the last year said they shop for jewelry through retailers' apps all the time, and 36 percent said they sometimes do.
Only 18 percent of respondents said they did not use a retailer's app to shop for jewelry.
Manage Your Money Better: The 15 Best Budgeting Apps to Try
Americans Who Shop Online for Jewelry Like Being Able to Avoid Crowds
Survey participants were asked to select the reasons they shop for jewelry online, and the main perks to consumers were avoiding lines and crowds, and the ability to shop during off hours, with 70 percent of respondents choosing each perk. Sixty-nine percent appreciated the ability to comparison shop, and 65 percent said the best perk was online promotions, coupons or discounts.
The Best Perk of Shopping In-Store for Jewelry Is Seeing It in Person
The majority of Americans (87 percent) said the ability to see merchandise in-person is the best perk of shopping for jewelry in a brick-and-mortar store. The second most popular answer was the act of shopping itself and the social aspect (64 percent).
Sales associates are also a valuable asset to consumers: 69 percent said they sought the help of a sales associate before making a jewelry purchase at a brick-and-mortar store.
Dan Moran, jeweler and diamond expert at Concierge Diamonds Inc., said having access to his expertise is one of the main reasons many of his clients purchase jewelry in-store.
"Buying a diamond or a piece of fine jewelry is not like buying an iPhone — iPhones are all the same, but every diamond is different, so you need expert guidance to help you find the right stone for you," he said.
The Most Important Factor for Consumers When Choosing a Jewelry Retailer Is the Price
When choosing where to purchase jewelry, 94 percent of Americans said they choose based on pricing and sales. The next most popular factors were selection of merchandise (88 percent) and free shipping (87 percent).
Additionally, 53 percent of those surveyed said that price is "very important" when buying jewelry and agreed with the statement, "I always seek the best deal instead of buying the first thing I see."
Brand Matters When It Comes to Jewelry Buying
Forty-one percent of Americans overall said they often choose the same brand when making major jewelry purchases. Only 11 percent said brand is not a factor when making a major jewelry purchase.
"I think the main reason is that some brands are simply iconic; they've been around for decades — or longer — and have built a reputation for quality and design that buyers gravitate towards," said Rittler. "In some cases, these brands offer a sense of prestige, and wearing these items becomes a status symbol, something that consumers aspire to own. Additionally, when it comes to selecting gifts, shoppers will often purchase an item based on brand alone because they know that's what the recipient likes and wears often."
"Lastly, in the era of social media, most consumers are incredibly brand conscious," he continued. "In order to stand out, today's top jewelry brands employ designers who offer distinctive, noticeable designs. As a result, buyers who prefer a certain look or style tend to gravitate to the same designer over and over again."
Jeweler-to-the-stars Ana Khouri said her clients are loyal to her brand because of her high quality, one-of-a-kind pieces.
"Our clients seek unique designs, and know that we use only the best materials," she said. "We only work with fair trade gold and ethically sourced stones."
Consumers Are Brand Loyal, but They Are Willing to Try New Jewelry Brands Too
"It's worth noting that 37 percent of jewelry consumers said they like to try new brands when making a purchase, compared with just 27 percent of consumers overall," said Rittler. "While 46 percent of jewelry consumers say they always or often choose the same brand, there is still significant opportunity for jewelry retailers to capture customers who are looking for a better experience, more inventory, more affordable pricing or payment options, and so on."
Consumers Want Coupons and Rewards
Americans who go back to the same retailers or brands for their jewelry purchases said the products and services they want the most are email offers or coupons (74 percent) and a loyalty or rewards program (70 percent).
However, not all jewelry retailers believe that coupons are the best way to attract customers. "Any time you have a sale or a coupon on jewelry, it proves that the price was inflated to begin with," said Moran.
However, he does offer discounts on certain items to thank customers for their loyalty. "We do give a small discount on wedding bands for our clients who got an engagement ring as a way to say thank you."
Don't Miss: 62 Companies That Send Freebies to Your Email
One-Tenth of Americans Will Spend $5,000 or More on a Single Jewelry Purchase
When asked about how much they spent on their last major jewelry purchase, the majority (38 percent) said they spent $500 to $999. However, some people are still spending serious cash on their bling, with 10 percent saying they spent $5,000 or more on their last major jewelry purchase.
Additionally, many people are making multiple major jewelry purchases of $500 or more each year. The majority of respondents (27 percent) said they made three to four major jewelry purchases in the past year. Twenty-four percent made five to six, 21 percent made one to two, 17 percent made 10 or more, and 11 percent made seven to nine major jewelry purchases.
Find Out: Why It Might Be Easier to Become Rich Than Find Love
Consumers Look to the Retailer's Website Before Buying
Most jewelry consumers (69 percent) said they research an item they want to buy on a retailer's website before purchasing to get more information as well as product reviews.
The next most popular answer (60 percent) was information and reviews on a third-party website. Books and magazines were the least popular options for jewelry researching purchases, with only 22 percent of respondents saying they did their research using print media.
Americans Like to Comparison Shop When Buying Jewelry
Only 6 percent of those surveyed said their last major jewelry purchase was an impulse buy. Most respondents (25 percent) said they spent one to two hours researching an item before purchasing it. In addition to researching, Americans like to comparison shop before making a jewelry purchase. Almost a third of the respondents said they visited three to four different retailers before making their last major jewelry purchase. Only 16 percent said they only visited one retailer before making their purchase.
"Jewelry is an expensive purchase, so that reason alone warrants some comparison shopping to see which retailer offers the best price or the most budget-friendly payment options," said Rittler. "Additionally, most retailers will not carry all of the same items. It would be impossible to carry every item from every jewelry designer, so consumers will check out the selections at different retailers before making a purchase."
Get Started: 7 Ways to Break Bad Money Habits Faster
How Jewelry Retailers Can Give Consumers the Optimal Shopping Experience
When it comes to purchasing jewelry, the in-store experience is crucial to consumers.
"Eighty-five percent of jewelry consumers we surveyed said that convenience and a seamless experience was very or extremely important in choosing a retailer, compared with 72 percent of shoppers overall. So, we can see how crucial the in-store experience is to closing sales in this sector," said Rittler. "Jewelry retailers should focus on a few store-related factors that will provide for a memorable customer experience."
The first factor Americans look for when shopping for jewelry is a knowledgeable, friendly and accommodating sales staff. "Buyers don't want to feel pressured, and in a lot of cases today they've done their research online before entering a store," said Rittler. "Because of this, we know they're simply here to see the item in person before making their final decision. A salesperson should offer them some insights that the customer may not have been able to find — an anecdote about another customer loving the same item, some similar options to what they're viewing for comparison's sake, background information on the designer, etc. The interaction between customer and sales associate should feel informative and helpful, never pushy."
Rittler said the best retailers will also provide extra amenities as part of the in-store shopping experience.
"Have refreshments on hand, comfortable seating with good lighting and quality mirrors so that customers can try on pieces," he said. "Beautiful packaging, complimentary gift wrap, in-store wish lists — these things should really be table stakes at this point."
Finally, Rittler said it's important to take extra steps to encourage customer loyalty.
"The most obvious tactic is a loyalty program that will allow customers to earn rewards for frequent purchases," he said. "Some programs also offer special discounts or promotions, or early access to sales. These are great tools for keeping a customer engaged. And because jewelry can be an expensive purchase, offer customers a smart, affordable way to pay through a financing program. Financing programs that offer low- or no-interest incentives and budget-friendly monthly payments are a great way to help close the sale when cost is the main factor."
Up Next: How Retailers Will Have to Adapt to Millennials' Spending Habits in 2018
About the Author