7 Luxury Items You'll Regret Buying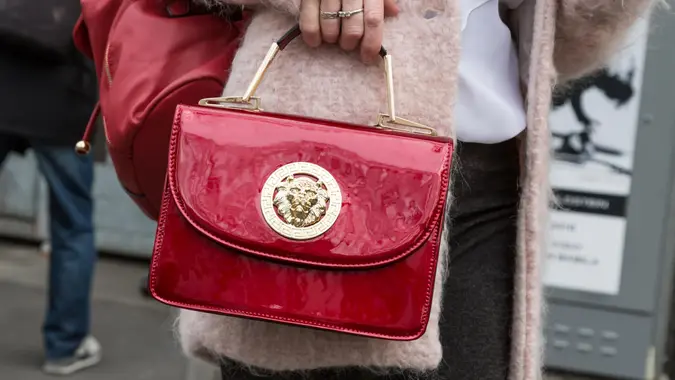 Tinxi / Shutterstock.com
What's the most you'd spend on one particular thing? We're not talking houses or cars, but rather luxury items that can cost a fortune. Chances are there's something you feel is worth an extravagant amount of money. But what specific products genuinely justify the splurge? 
We might answer that question by determining which luxury items are not worth it — or which, more precisely, you'll likely regret buying. Let's have a look. 
Also see 10 ways you waste money every day without realizing it.
Designer Handbags
Some people will throw tens of thousands of dollars on designer handbags for the name alone — and not care one bit. But if you're looking for long-term value and the ability to make a profit on the item later by reselling, a luxury designer handbag probably is a reckless buy. 
"In the best-case scenario, you'll break even on the bag if you want to try to resell it, but the odds of that happening are very slim," said Julie Ramhold, consumer analyst with DealNews.com. "There are definitely brands that will always be trending like Hermes, but it isn't just about the name — it comes down to styles, too. And while some styles may be classics, the fact is that these items just don't retain their value over the years."
Make Your Money Work for You
Take Our Poll: Who Has Given You the Best Money Advice You Have Ever Received?
Unethically Mined Fine Jewelry
Based on the fact that "real" gems such as diamonds are mined in unethical ways, many people are moving away from buying them — and are less likely to buy them down the road if you seek to resell them or pass them down to future generations. 
"More and more people are not OK with the idea of wearing an engagement ring that has a 'blood diamond' as the centerpiece," Ramhold said. "But what's the alternative? There are some businesses that are using lab-grown diamonds now, but the problem with those is that they aren't rare, so they don't really carry the same kind of value compared to a gem mined from the earth.
"The best solution in this case seems to be to find a company with ethical practices and purchase a piece for sentimental or heirloom reasons, and not because you want to be able to try to sell it in a couple of decades."
Luxury Home Décor
As we all know from places like Williams Sonoma, which sells a table lamp for $1,095 and a doormat for $320, home décor items can be very expensive.   
"Unless you're a passionate collector or have a sizable budget, it's not worth spending so much money on home décor," said Brian Meiggs, the founder of My Millennial Guide. "Instead, consider purchasing affordable and stylish home décor items from stores like IKEA or H&M Home."
Make Your Money Work for You
High-End Vacuum Cleaners 
Companies such as Dyson sell vacuums for as much as $1,000. These are typically very well-reviewed products, but Gretchen Boyd, president at NYC House Cleaners, suggests they aren't worth the hefty price tag and can be headaches to maintain. 
"While these may have more features and modern designs, they are not necessarily better at cleaning," Boyd said. "A basic vacuum cleaner can do the job just fine, and you can save a lot of money in the process. Additionally, most luxury vacuums require more maintenance than the basic models, meaning you'll have to spend more time and money on repairs and upkeep."
Pool Tables
Pool tables typically cost thousands of dollars. While they're cool looking — and great if you're a pool shark — they can be regrettable buys.
"I have one, although I technically inherited it from the previous owners of my home — who, by the way, inherited it from the previous owners before them," said Bruce Mohr, financial advisor at Fair Credit. "In my mind, I'm running a pool hall and hustling people out of thousands of dollars like in the movies. [But] in reality, 99.9% of the time I'm trying to keep my kids from throwing the pool balls at each other's head. Simply put, no one takes them when they move for a reason."
Make Your Money Work for You
Ultra High-End Luggage 
Elite brands such as Tumi — which sells carry-on pieces for upwards of $1,000 — reign supreme in the luggage space. But do you really want to dish out a mortgage payment equivalent on something that will get scuffed up and banged around while traveling? Maybe not. 
"While some luxury brands may offer top-notch materials and construction, others may simply be charging a premium for their brand name," said Jeanel Alvarado, founder and CEO of RETAILBOSS. "In many cases, you can find suitcases with similar or even better quality at a fraction of the cost of a designer suitcase. When looking for an alternative to a luxury designer suitcase, it's essential to focus on functionality, durability and ease of use. A good benchmark for a durable suitcase is one that costs between $150 and $300."
Samsonite is one brand that comes to mind. 
"[Their products] have been praised for their overall quality, offering both hardside and softside styles that excel in various tests," Alvarado said. "Their suitcases come in different sizes, including carry-ons, checked bags and underseat luggage, providing options for all types of travelers." 
Another popular and more affordable alternative to consider is the brand Away. 
"With prices around $250 for a carry-on," Alvarado said, "Away suitcases have been praised for their durability and functionality, lasting for years without showing signs of wear and tear."
Make Your Money Work for You
A Purebred Dog 
Some purebred dogs — like the Portuguese Water Dog and the Afghan Hound — cost thousands of dollars. Should you really spend so much money on a pet when there are so many perfect candidates in shelters for practically spare change in comparison? 
"Don't buy a purebred dog," said William Seavey, a retirement consultant who bought one for $1,000. "The local humane society has many animals that need a loving home for just the cost of vaccinations. I wouldn't give Bella up, but I would have been just as happy with a 'secondhand' dog."
More From GOBankingRates
Make Your Money Work for You