7 Must-Have Items You Should Always Stock Up on at Costco
These are the best things to buy at Costco over other bargain stores.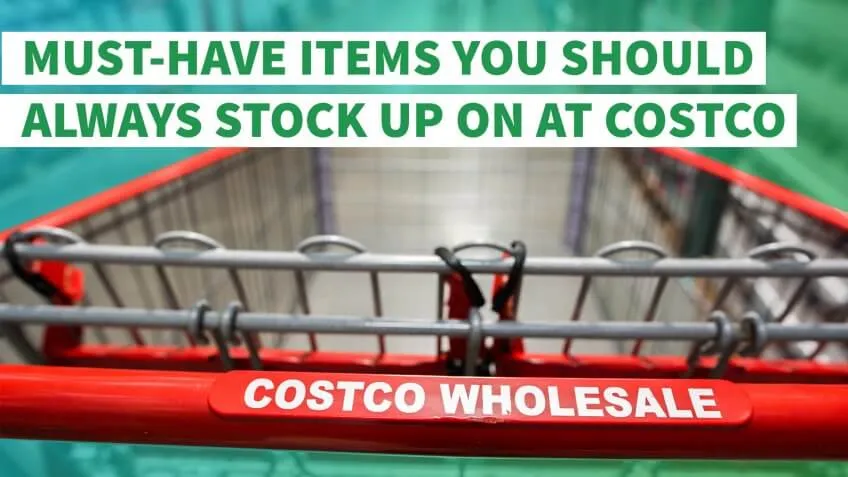 Michael Gordon / Shutterstock.com
When you're trying to shave monthly expenses from your budget for savings or paying off debt, joining a warehouse store can be a smart move. A basic Costco membership costs $60 per year, but you can save that in your first few visits if you shop savvy.
When you're figuring out what to buy at Costco, it's tempting to stock up on bulk items like toilet paper and diapers. However, these aren't the products that will score you the best Costco deals. According to GOBankingRates' research, these are the best things to buy at Costco if you want to cut spending.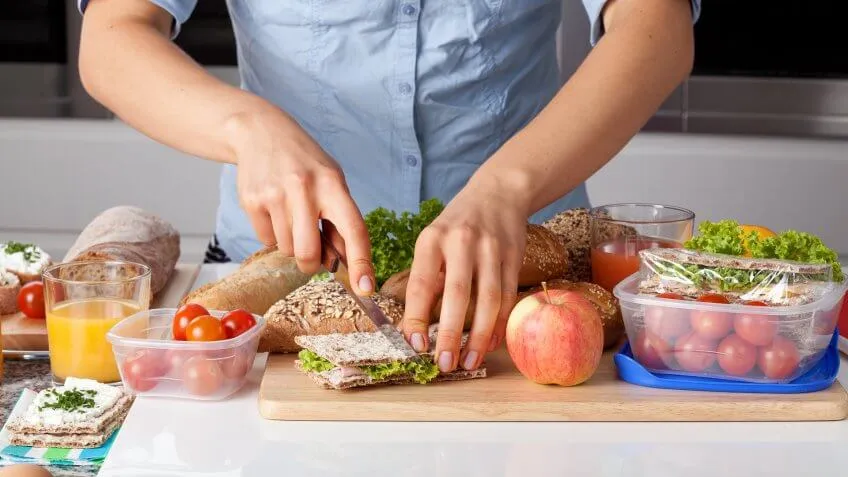 Alena Haurylik / Shutterstock.com
1. Workday Lunch Fixin's
Save money — and time spent waiting in line at the cafe — by bringing your lunch to work.
The best way to stretch your lunch bucks is to buy sandwich items at Costco. Build your sandwich around Kirkland Signature USDA Choice roast beef for $6.99 a pound or hardwood-smoked black forest ham for $4.99 per pound. You can also discover deals on poultry, such as Foster Farms smoked turkey pastrami for $2.99.
By contrast, buying lunch meat at your local deli will cost much more. Boar's Head Black Forest ham runs $9.99 a pound at Shlomo & Vito's New York Delicatessen in Tucson, Ariz. And you'll shell out $11.99 per pound for the deli's Boar's Head Italian roast beef.
Explore ways to build your sandwich at Costco, as well. Delicious Dubliner Irish Cheese runs $5.89 per pound at the warehouse store. Although $4.94 sounds good for a 7-ounce chunk of the same cheese at Walmart, this rate works out to more than $10 per pound.
You can also visit Costco's produce coolers to find value prices on hearts of romaine ($2.99 for a 6-count package).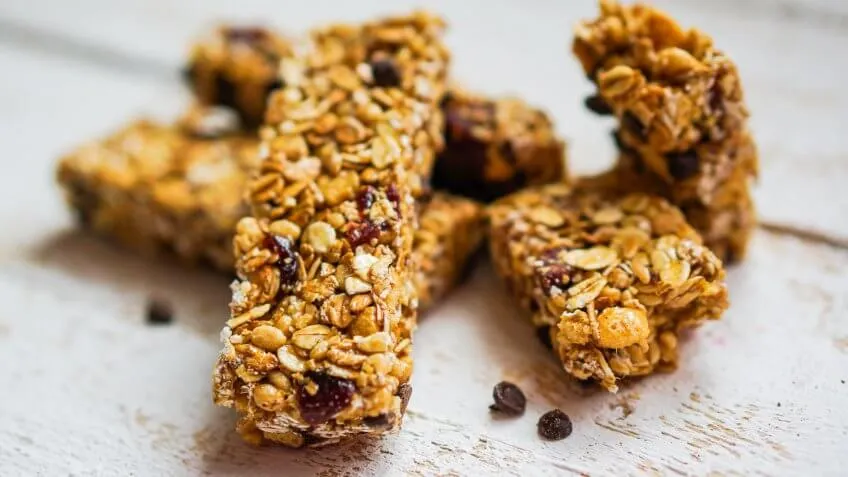 Alena Haurylik / Shutterstock.com
2. Granola Bars and Snacks
If you're the kind of person who grabs a granola bar as you rush out the door in the morning, you'll want to stock up on Nature Valley Oats 'n Honey bars at Costco. The box store sells packages of 98 bars — wrapped in 49 individual packages — for $14.67.
If you buy the 24-bar value pack (12 individual containers) at Walmart, you'll pay $4.50. Clearly, the 30-cent per container price at Costco is the better deal.
Costco also delivers savings for those wanting mid-day snacks for the office. You can get Nabisco Mini Snack Packs in a 40-count box for around $24 at Walmart, but you'll find the same product for $13.29 at Costco.
You can also keep the "hangries" at bay with Austin Cookies and Crackers. Get the 45-count variety pack — containing three types each of cookies and crackers — for $10.29 at the warehouse club. Walmart offers a smaller eight-count variety pack of Austin Cookies and Crackers for $1.98. At less than 25 cents per snack, the Costco deal scores you more product for the price.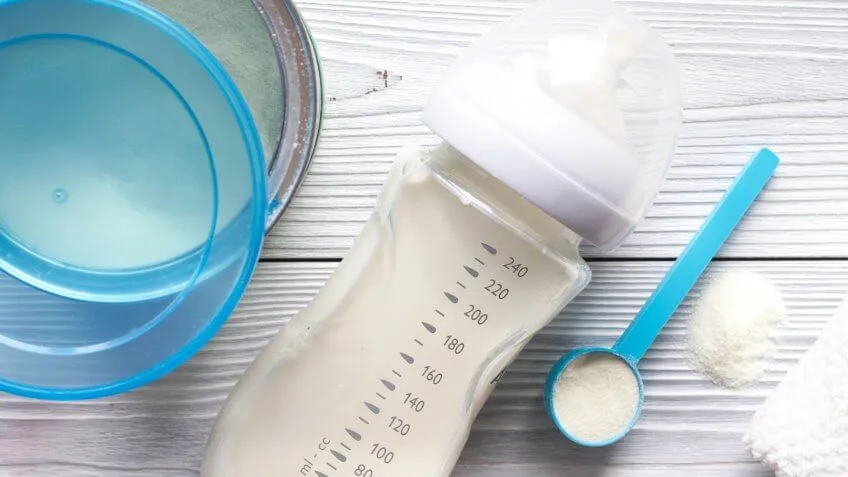 279photo Studio / Shutterstock.com
3. Baby Formula
Although you might guess that diapers and baby wipes are among the best things to buy at Costco, Walmart offers better deals on these purchases. Save your Costco shopping dollars and head for the real baby bargain: formula.
Since babies drink 30 or more ounces of prepared formula daily for the first year of life, you'll likely feed your little one about 10,950 ounces by the time she turns 1. Head to Costco for the best deal on Similac Organic Infant Formula. Touted as the No. 1 brand fed in hospitals, this formula sells for $1 per ounce at the warehouse store. You'll pay 18 cents more per ounce at Walmart — a difference of $1,971 by the time you're celebrating your little one's first birthday.
Save even more by feeding your cutie Kirkland Signature Infant Formula. At a per-ounce price of 49 cents, Kirkland costs less than half the price of name-brand formula. And the non-GMO blend provides almost identical nutrition to Similac Organic.
shapecharge / iStock.com
4. Allergy Relief
If just thinking of spring is enough to make you sneeze, head to Costco's pharmacy section for inexpensive ways to combat your allergies.
Benadryl Allergy costs just 10 cents per pill when you buy it at Costco — a savings of 2 cents per pill over Walmart's price. However, you can save even more with Kirkland Allergy Medicine, which contains diphenhydramine HCL, the same ingredient found in Benadryl. The $4.49 bottle of 600 tablets prices out at less than a penny per pill.
If you're after 24-hour non-drowsy relief, consider Claritin, which delivers extended-release relief with loratadine. Costco currently offers this product at $31.89 for 105 tablets, or just 30 cents per pill, after a manufacturer's discount. On the other hand, Walmart's price is 38 cents per pill.
You can save even more by opting for the generic brand. Get a year's worth of relief for 3 cents per tablet by choosing Kirkland Signature AllerClear. The medicine delivers the same dose of loratadine for an everyday price of $12.49 (365 tablets).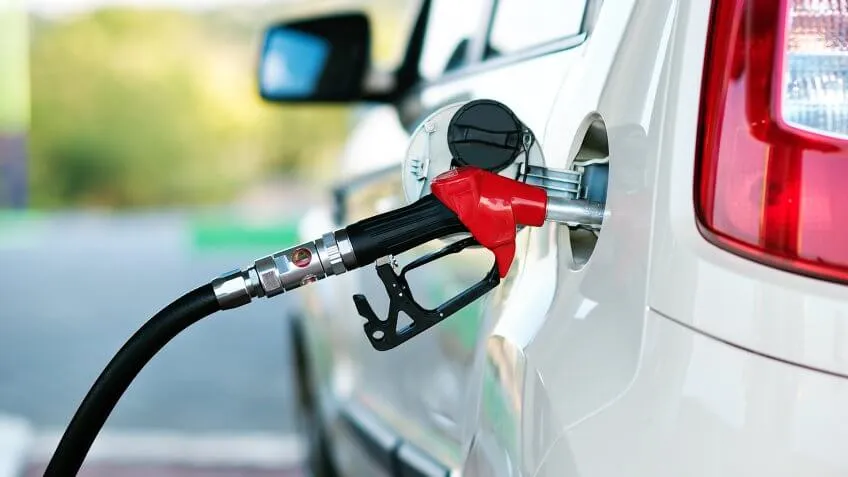 nata-lunata / Shutterstock.com
5. Gas
Don't let long gas lines scare you away from the Costco pumps. You can usually save several pennies per gallon by filling up at your favorite big box store. Use Costco's Anywhere Visa Card to pay the bill, and you'll earn 4 percent cash back on the purchase.
Kirkland Signature Gasoline also saves you money in the long run by extending the life of your engine, thanks to additives that prevent deposits from building up on critical components, like intake valves and fuel injectors. You'll experience improved performance and fuel economy to boot.
Find out how much you'll save by checking GasBuddy.com to see the prices at gas stations near you. Costco rates don't always automatically populate, so use the "Search Gas Prices" function to include the store in the results.
If you're still worried about those long lines, save time by pulling up to the pumps for cars with tanks on the passenger side. If your tank is on the driver's side, don't worry; the hoses are long enough to reach the other side of your vehicle.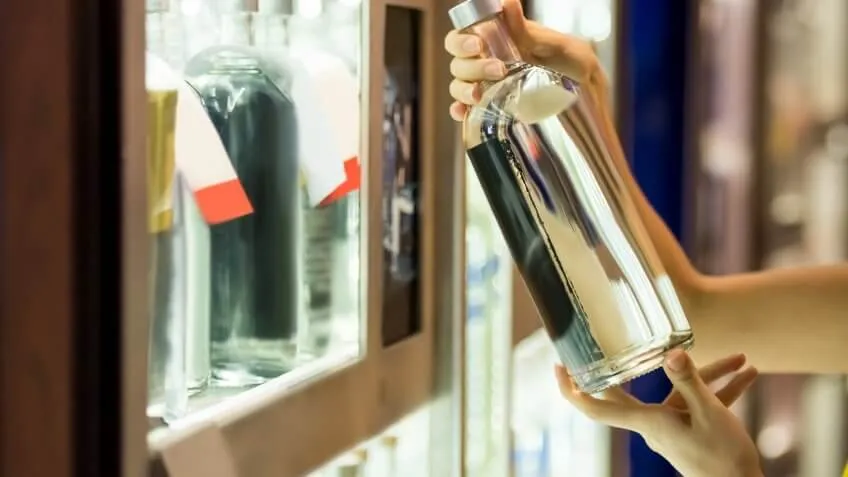 ShotShare / iStock.com
6. Alcohol
You can stock your liquor cabinet with Costco's Kirkland Signature liquor for top-shelf taste at a fraction of the cost. For $19.99 each, bring home 1.75-liter bottles of distilled vodka imported from France, agave tequila imported from Jalisco, Mexico, or distilled London Dry Gin.
Grey Goose vodka, also made in France, averages $50 per 1.75-liter bottle at other stores. Hornitos tequila is $55 per bottle, and you'd shell out at least $30 for a quality London Dry Gin, such as Tanqueray.
And don't think buying at Costco means sacrificing taste. Kirkland Signature's 7-year-old Tennessee straight bourbon whiskey ($29.99 for a 1.75 liter bottle) received a gold medal rating from the Beverage Testing Institute. The spirit scored an exceptional 93 points out of 100.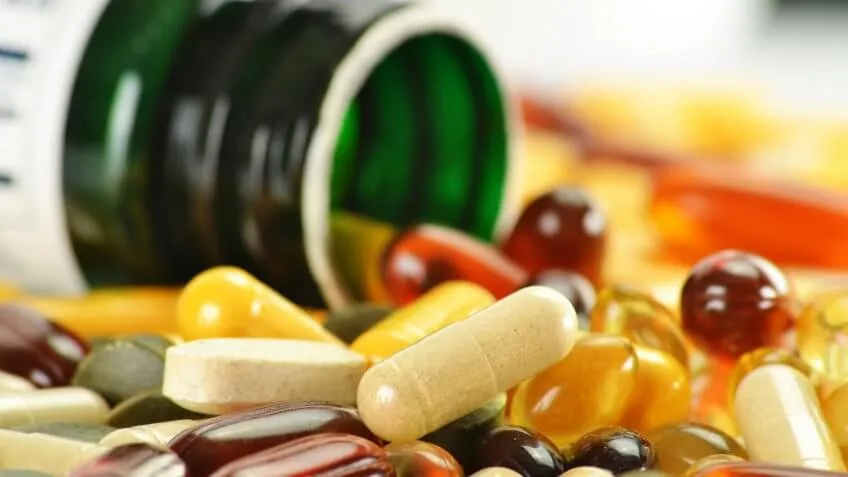 monticello / Shutterstock.com
7. Vitamins and Supplements
If you made a resolution to eat healthier this year, head to Costco for low prices on vitamins and protein powders.
Build your immune system with Emergen-C supplements, which provide a hefty boost of Vitamin C. Costco's 90-packet box includes three different flavors and costs $21.49, for a per-packet price of 24 cents.
At Walmart, you have to buy each flavor of Emergen-C separately at $9.97 per box. This brings the per-packet price to 33 cents.
You can also save big on vitamins at Costco. Get ready for baby with One-A-Day Prenatal vitamins. Costco offers a 90-count container for $29.99, or 33 cents per pill. By contrast, Walmart charges $31.88 for 60 pills, raising the cost per dose to about 50 cents.
Up Next: 15 Items That Are Cheaper on Amazon