14 Online Shopping Hacks That Will Save You Money
These online shopping hacks can help you save on everything from clothes to household items.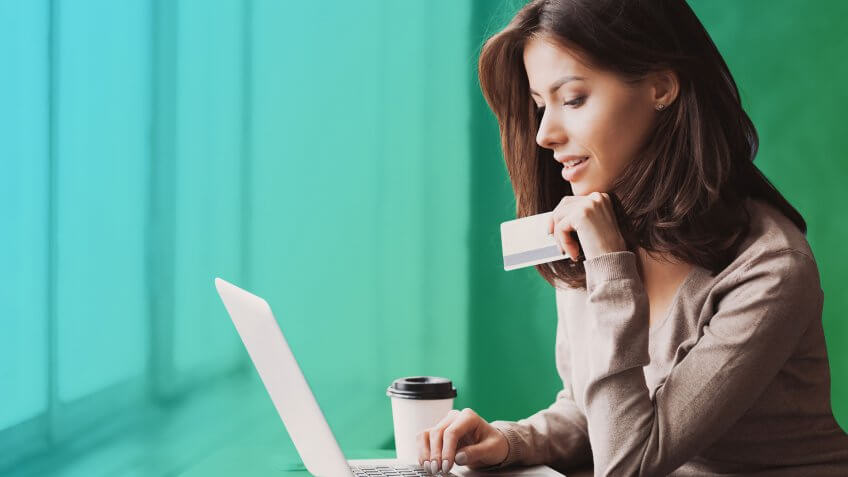 Kite_rin / Shutterstock.com
Nearly 80 percent of Americans shop online, according to a Pew Research Center survey. Of course, convenience is a factor. But a big reason consumers turn to the internet when making purchases is price — the ability to get a lower one, that is.
When they do shop in stores, 65 percent of Americans said they compare the prices there with the ones online and choose the cheapest option, the survey found. However, even savvy shoppers who use the internet to check rates can end up paying more than necessary, especially if they're not taking advantage of all the online money-saving strategies at their disposal.
Before you make your next web purchase, check to see if one or more of these online shopping hacks will get you a better price.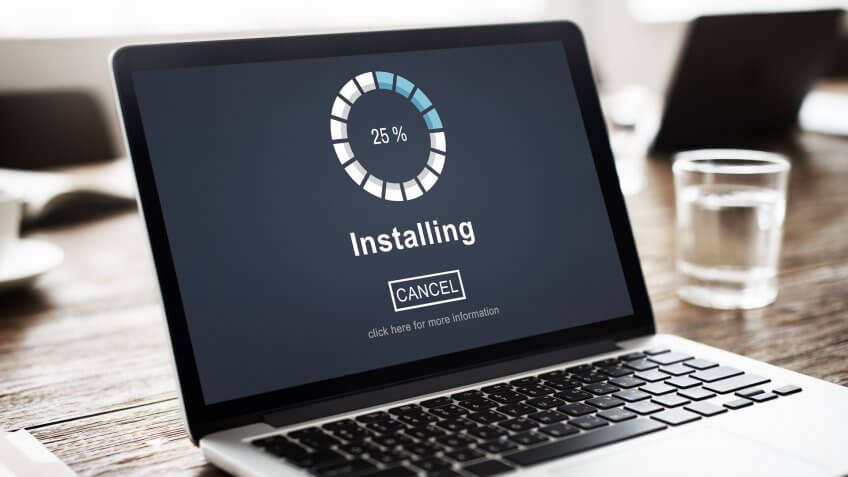 Rawpixel.com / Shutterstock.com
Install Browser Add-ons
A big benefit of shopping online is the ability to compare prices at several retailers. It's also easy to find online coupons at sites such as Coupon Sherpa, FatWallet and Slickdeals.
However, you can simplify this process — and ensure you're not missing a discount — by downloading a web browser add-on that does the comparison shopping and deal finding for you.
Kendal Perez, a savings expert with Coupon Sherpa, recommends that shoppers download the InvisibleHand tool from the Get Invisible Hand website. After installation, a notification will pop up if there's a lower price on something you're shopping for on another site.
She also recommends the Honey browser add-on, which searches the web for online discounts and automatically applies them to your order at checkout. You can download it for free online on its website.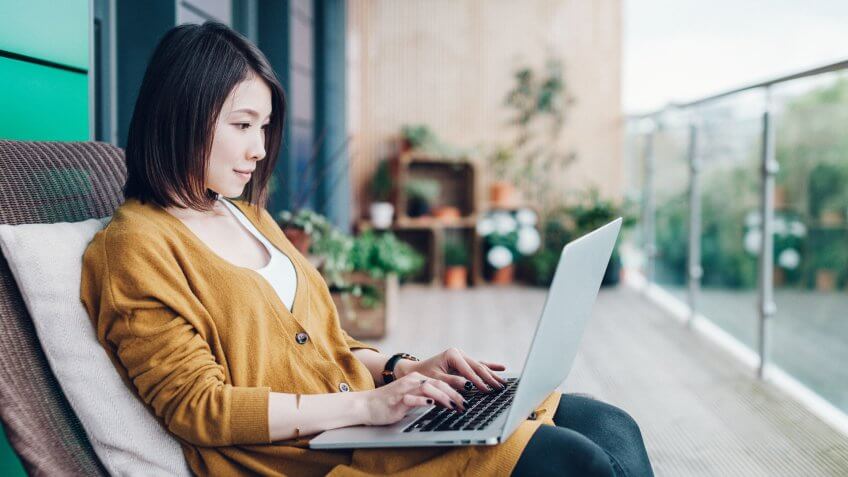 Oscar Wong / Getty Images
Scour Online Shopping Forums for the Best Deals
The best secret to finding deals is to visit online shopping forums where consumers share tips, tricks and tactics, said Brent Shelton, online shopping expert for FatWallet.
"These consumers are the real experts when it comes to personal spending strategies on a wide variety of topics, and sometimes the topics can surprise you in a good way," he said.
For example, FatWallet offers forums on a variety of topics ranging from hot deals to Black Friday. You can search for products and services you're interested in or set alerts to be notified when a deal pops up for something you want.
Slickdeals also has forums and a community of more than 10 million users, said the site's consumer expert, Regina Conway. Deals and strategies for finding offers are posted in the forums.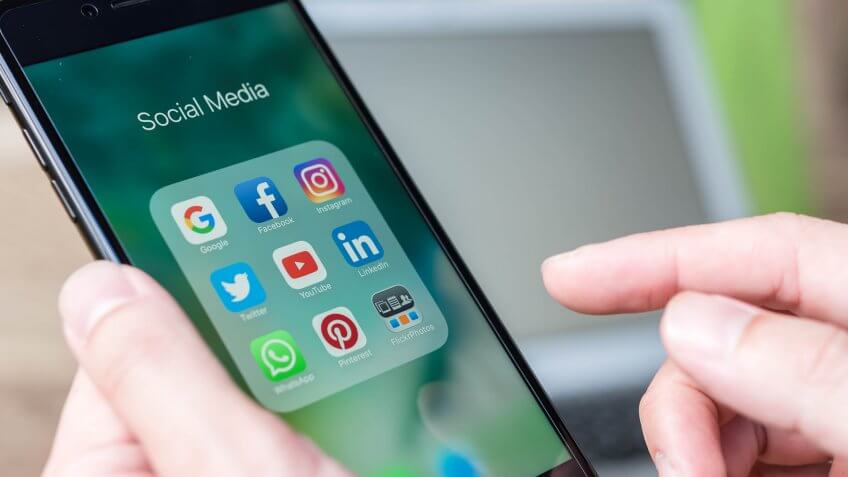 Vasin Lee / Shutterstock.com
Use Social Media to Save
Social media channels aren't just good for keeping up with old high school pals. You can also score deals by following retailers on Facebook and Twitter.
"Retailers will occasionally post coupon codes on their social media accounts for loyal followers to use at checkout," said consumer expert Andrea Woroch. For example, she got an exclusive 15 percent off coupon for Hotels.com by "liking" the travel booking site on its Facebook page.
Following your favorite brands on social media can yield insider details on upcoming promotions, Perez said. You can also follow deal sites such as Coupon Sherpa for the best deals of the day, she said. Just be aware that following retailers can result in brand promotions popping up every time you log into your social media accounts.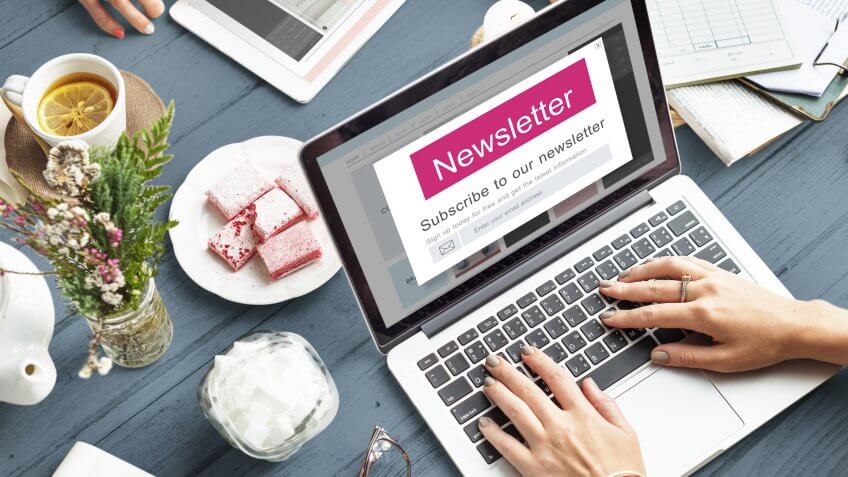 Rawpixel.com / Shutterstock.com
Sign Up for One-Time Savings
Many retailers provide exclusive coupons for new email subscribers.
"If you can't find a promo code to save money, sign up for the retailer's newsletter for a one-time discount," Woroch said. For example, she got a code to receive 25 percent off a purchase at Gap by signing up to receive emails from the retailer.
There is a downside to this strategy, though. You'll continue to receive emails from retailers.
"To avoid getting bombarded with email offers, create a separate email account for these promos," Woroch said. "Otherwise, unsubscribe as soon as you receive the deal."
Don't Miss: The Best Things to Buy at Walmart and Target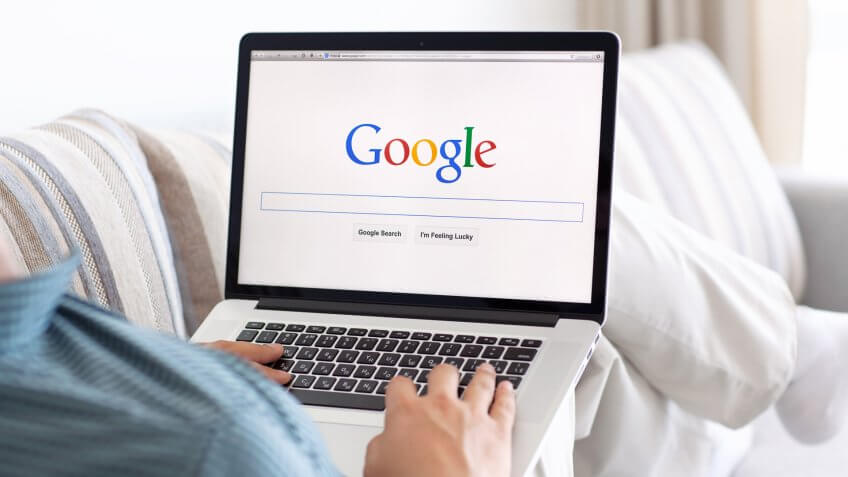 Denys Prykhodov / Shutterstock.com
Shop Incognito Online
"E-commerce sites use your location and browsing history to place targeted ads and even adjust prices on products or services you're looking at," Perez said. To avoid paying a higher price, clear your cookies before you browse. Or shop in an incognito window to avoid this tracking altogether, Perez said.
In Chrome, use the drop-down menu to select "new incognito window" or right-click a link and select "open in incognito window." In Firefox and Safari, the process is the same, but both call it a private window, Perez said. Shopping incognito can help you score the one-time discount some retailers offer for new email subscribers, Conway said.
"Depending on the merchant, you might get a pop-up offer for shopping as a 'new' customer," she said. In cases where the discount is offered for email newsletter signups, this strategy is best left for big purchases, where a discount would mean significant savings (since you don't want to create dozens of offshoot email accounts to sign up for offers).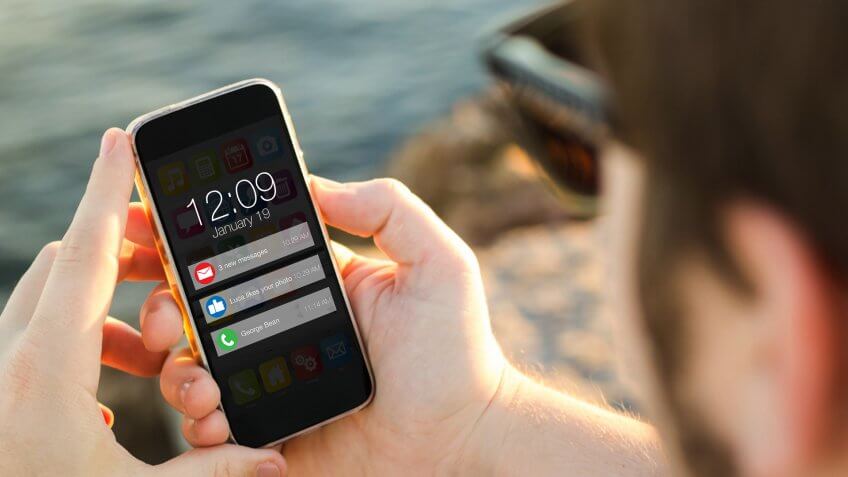 Georgejmclittle / Shutterstock.com
Set Deal Alerts
If you're not in a rush to buy something, you can set an alert at a site such as Slickdeals to be notified when there's a deal on the item you want. Simply click on "Deal Alerts" at the top of the Slickdeals homepage to create alerts for stores, products or categories of products. You'll have to create a free account by entering your email, a username and password.
"If you're shopping for a very specific brand name or product, you might want to get notified any time a deal gets posted," Conway said. Or you can set the level at which you want the deal to be rated by the site's users before you get notified, so you'll only receive emails about the best offers.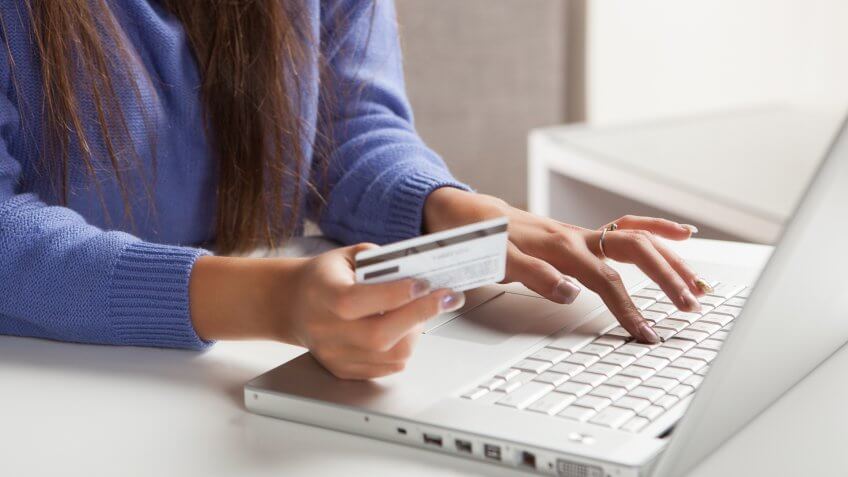 Cheryl Savan / Shutterstock.com
Shop Through a Cash-Back Site
Another way to save money is to do your shopping on cash-back sites. BeFrugal, Ebates and similar sites partner with retailers to offer consumers a percentage of their purchase back in cash — which is like getting a discount. Plus, you can apply coupons and free shipping codes to purchases made on cash-back sites to score even deeper discounts, Perez said.
When you go to one of these sites, click on links to their retail partners to shop and get cash back. However, you don't have to go through Ebates to get cash back if you download its Ebates Cash Back Button, Shelton said. The tool tells you when cash back is available as you shop online at more than 2,000 retailer sites and will let you quickly activate your Ebates cash-back account.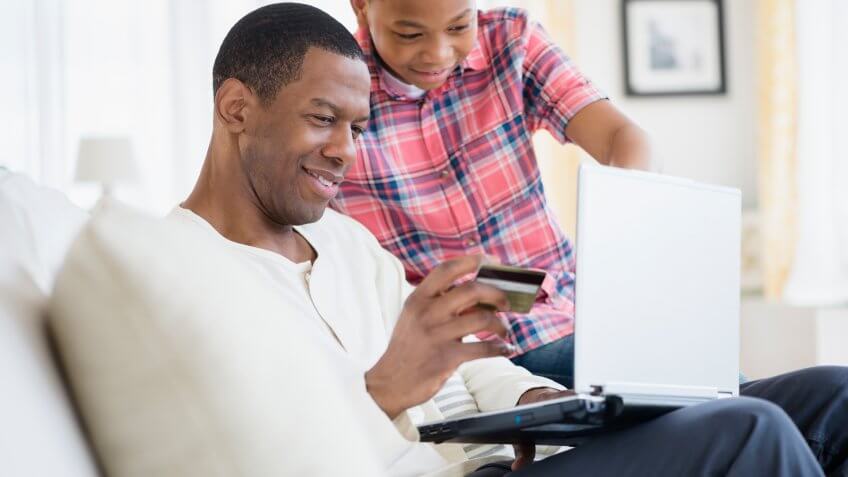 JGI/Jamie Grill / Getty Images
Use Discount Gift Cards as Currency
You can find discounted gift cards at reseller sites such as Cardpool, CardCash or Raise.
"Shopping with gift cards you purchased for less than face value is a sneaky way to save money online, especially when you add promo codes and other discounts," Perez said.
For example, if you buy a Kohl's gift card worth $100 for $85, that equals a 15 percent discount when you use it. So, before you make any purchase online, see if there's a discounted gift card available for that retailer. You can visit the Gift Card Granny website to see which reseller is offering the best discount on the card you want.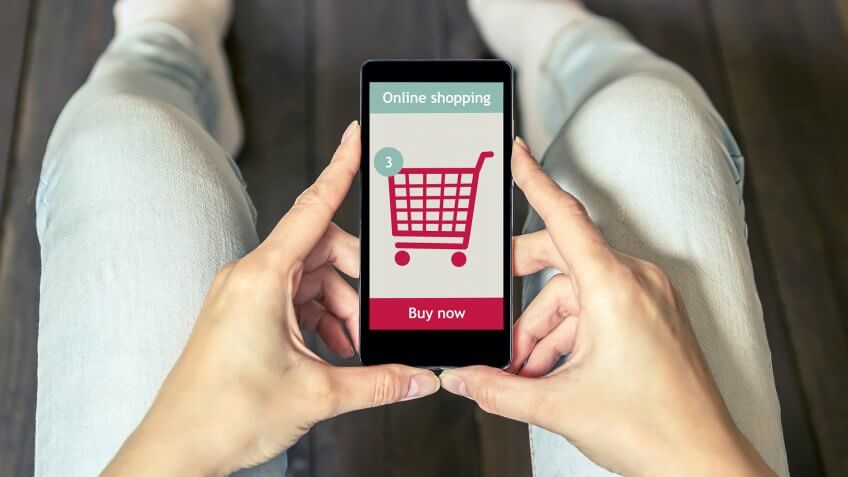 Mr_Mrs_Marcha / Shutterstock.com
Abandon Your Online Shopping Cart
If you can't find a coupon code or the item you want isn't on sale, you still might get a discount if you put the item in your online shopping cart and then abandon it.
"Go through the process to the point where the retailer has your email address and then walk away," Conway said. "If you have not shopped from the site in the past, some online retailers will send you a follow-up discount or coupon to help create an incentive for your purchase decision. There's no guarantee it will work every time, but it's a fairly quick process to complete with a potential big payout."
Woroch said she has used this tactic with success. For example, West Elm sent her a coupon code for 20 percent off and Ballard Designs sent her a code for 15 percent off to complete her orders after abandoning her carts.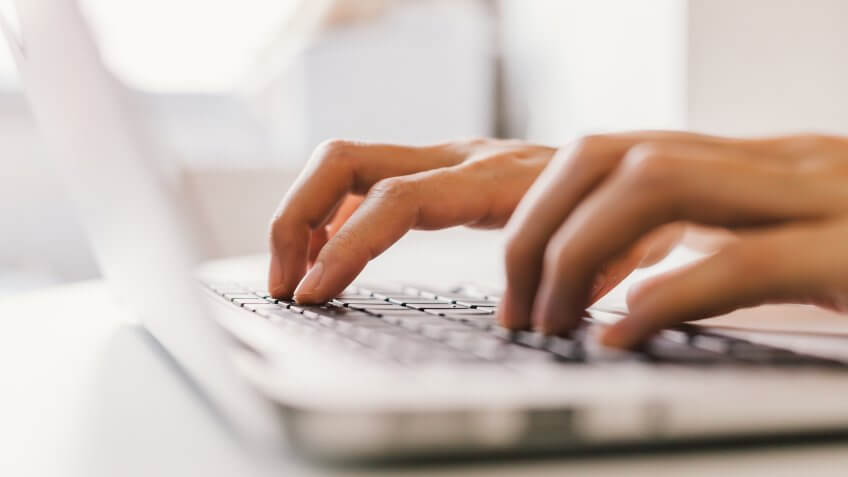 NA image / Shutterstock.com
Use the Online Chat Function to Get Deals
You might be able to use a retailer's online chat function to negotiate a discount. For example, you could ask a customer service representative if shipping fees can be waived or if an expired coupon can be honored. Or, you could simply ask for a discount.
"By chatting with a customer service rep at InkGrabber, I was able to secure a 20 percent off coupon code," Woroch said.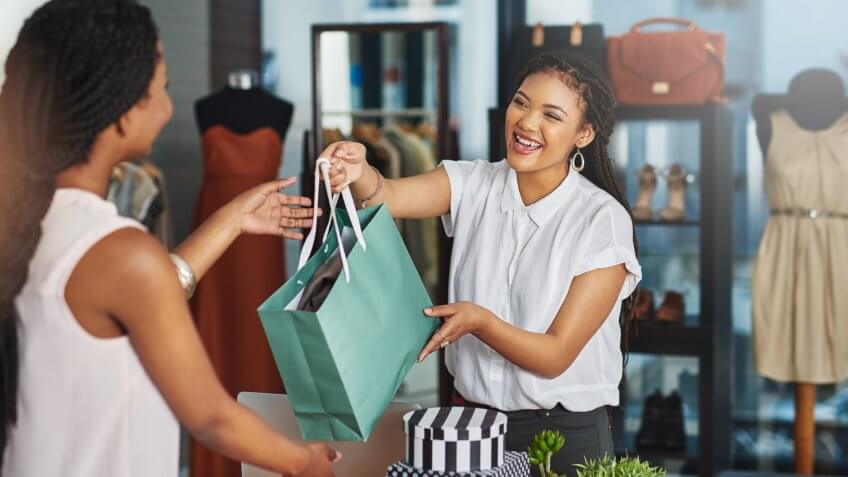 PeopleImages / Getty Images
Opt for Free Store Pick-Up
To get free shipping from some retailers, you have to spend a certain dollar amount. However, you might be able to get around the minimum purchase requirement if the retailer offers a free ship-to-store option. Kohl's, Walmart and Home Depot are among the retailers that offer this option on select products, Perez said.
"This is a great way to save on shipping costs as long as you don't pick up extra items in-store while picking up your online order," she said. You might also be able to score a discount by having purchases shipped to a store rather than your home. For example, Macy's has a coupon for 15 percent to 20 percent off an in-store purchase when you buy something online and pick it up in the store, Perez said.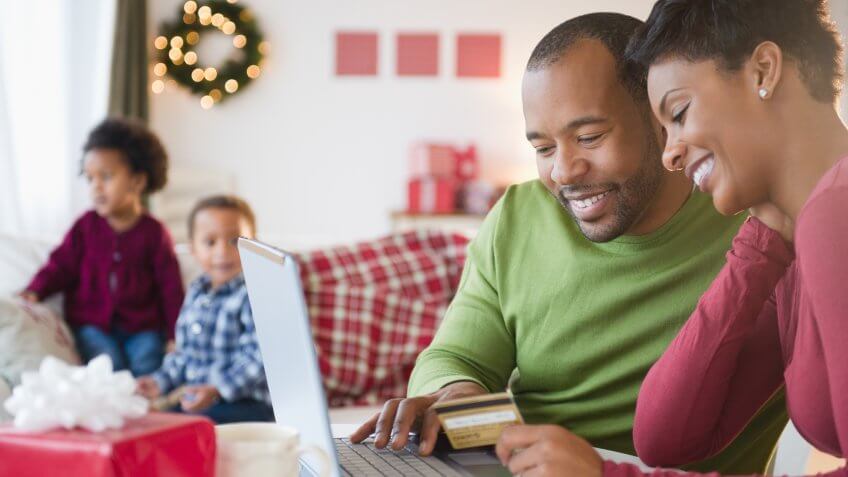 JGI/Jamie Grill / Getty Images
Wait to Shop Until Holiday Weekends
Many online retailers waive shipping minimums at certain points throughout the year, such as long holiday weekends, Perez said.
"If you can wait to place your order until the retailer offers free shipping, you can save $6 to $12," she said.
For the winter holidays, shoppers should mark their calendars for Free Shipping Day. This December event offers free shipping on orders from hundreds of merchants, Perez said.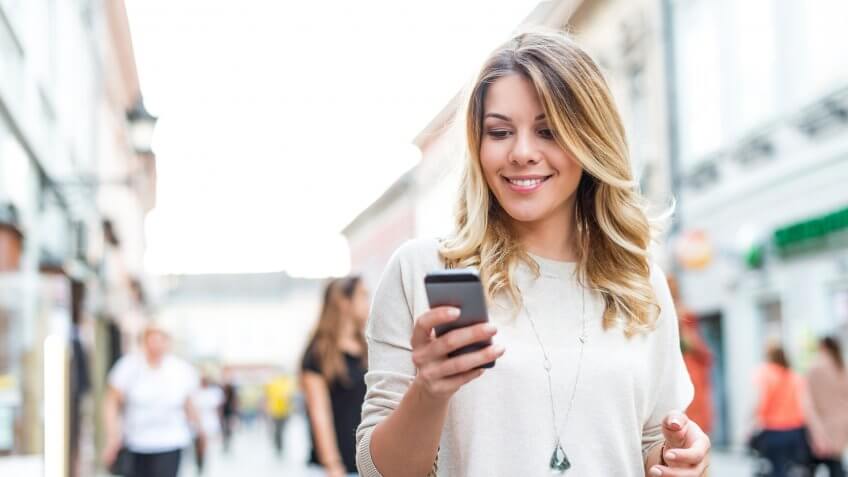 Georgijevic / Getty Images
Track Price Drops
Continue tracking prices even after you make a purchase, because you might be eligible for a price adjustment if items you bought go on sale.
Perez recommends using a tool such as Paribus to simplify the process and save time. If you sign up online, the site will monitor your email inbox for online order confirmations from select retailers and track the prices of purchased items. If the prices drop, Paribus requests a price adjustment on your behalf and takes 25 percent of the refund for its efforts, Perez said.
Additionally, select credit cards offer price protection up to a certain amount per transaction and calendar year, Perez said. For example, Chase Sapphire Reserve Visa offers price protection of up to $500 per item and $2,500 per year, within 90 days of the original purchase.
"What's more, this card offers up to $50 per item and $150 per year on price drops from stores that are being liquidated or going out of business," she said.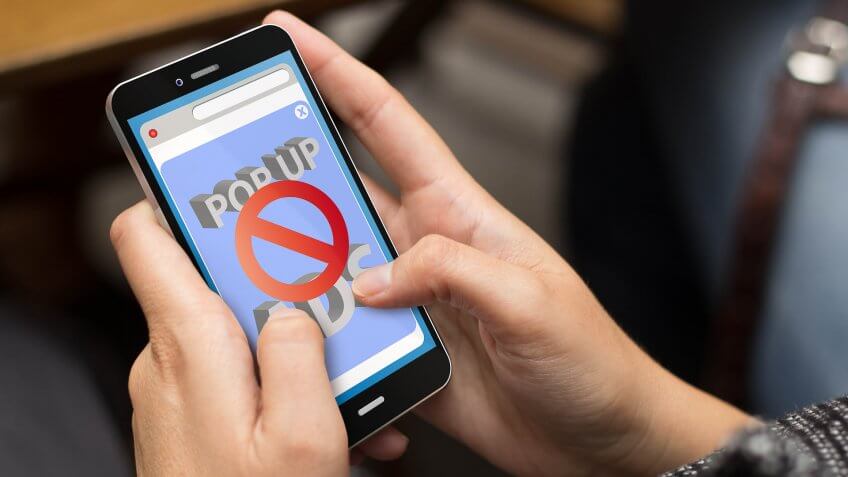 Georgejmclittle / Shutterstock.com
Install AdBlock to Reduce the Temptation to Spend
"Ever find yourself browsing for a pair of shoes only to find the exact pair you've been eyeing show up in a banner ad on your banking website? That's no accident," Perez said. "Targeted ads are an effective way to influence online spending."
Blocking these ads might help you avoid temptation and resist the urge to overspend — especially if your shopping habit borders on an online shopping addiction. Perez recommends installing the AdBlock browser add-on to hide all online ads, so you're not stalked by products. If you shop through cash-back portals, you can pause AdBlock to receive the benefits of their services.