5 Refrigerators That Are Not Worth Buying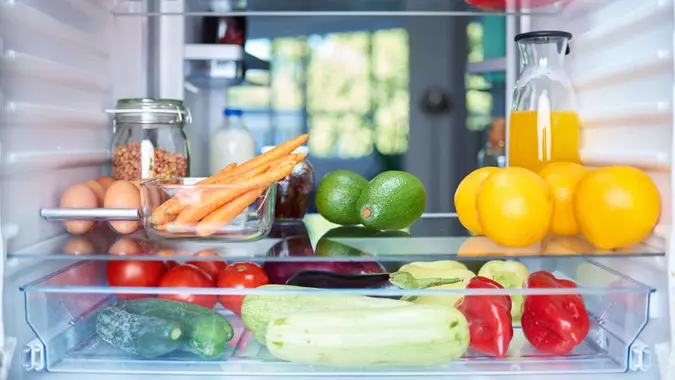 millann / Getty Images/iStockphoto
Buying new appliances can strain your budget, especially if it's unexpected. For instance, if your refrigerator breaks, it likely means you'll be shelling out $1,200 or more for a new model. And it's virtually impossible to live without one!
Knowing that the average refrigerator should last at least 10 years can help you budget and prepare for the expense. Choosing the right model when you replace your aging or broken unit can also help you avoid hassles and financial stress.
Consumer Reports (CR) recently released their annual survey of best and worst refrigerators, ranking 275 models of refrigerators from various manufacturers. The report revealed some trends, including recurring problems with French-door LG, Kenmore, and Samsung refrigerators.
LG and Kenmore French-doors, side-by-side, and built-in models are more prone to faulty compressors than other models. Meanwhile, Samsung French-door models have experienced issues with "unsafe temperatures and malfunctioning ice makers," according to Consumer Reports.
However, in general, LG and Kenmore models fared well, dodging the list of "worst refrigerators." Samsung was not as lucky.
CR separated models into categories based on size and style. GOBankingRates analyzed the list to find models that are not worth your money, based on reliability, owner satisfaction and other criteria.
GE GTS Line
GE GTS refrigerators — including the GTS18HGNRWW, GTS17DTNRWW, and GTS19KYNRFS models — all received the lowest scores for their size and style. In spite of the low prices (under $800), these refrigerators may not be worth the money.
Make Your Money Work for You
Samsung French-door Models
Most Samsung French-door models graced the bottom of the CR list, regardless of size. Smaller models (30-inch and narrower) earned the distinction of the worst French-door refrigerators, earning overall scores of just 56.
Electrolux Wave-Touch
If you're shopping for a French-door refrigerator, the Electrolux Wave-Touch is also one to avoid, with a score of just 46 for its 34-inch model. At $3,100, you can definitely find better.
Frigidaire Side-by-Side
Frigidaire side-by-side models measuring 34 inches or wider did not fare well in CR ratings, with all models near the bottom of the list (scores ranging from 68 to 52). If you're in the market for a side-by-side, consider LG, which held 7 of the top 10 slots in the category.
Viking Built-in Refrigerators
Viking brand refrigerators, including the Virtuoso and Professional 7 series, hold the four bottom slots in a small product category. These models all sell for more than $11,000, with the pricey Professional 7 Series selling for more than $18,000 — yet they received low marks for reliability and owner satisfaction.
More From GOBankingRates