Safeway 4th of July Hours for 2022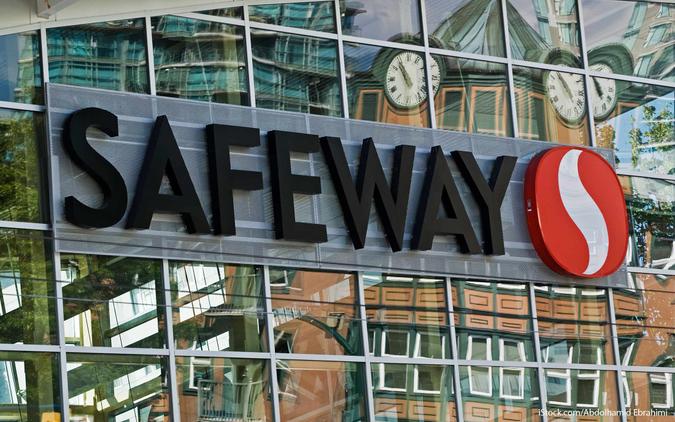 Shopping can be exhausting, especially when you're trying to work around holiday schedules. Between rushing to buy gifts and last-minute grocery runs, it's essential to know your store's hours and closures ahead of time so that you don't accidentally show up when they're closed.
Even a simple trip to the local Safeway can require extra planning this time of year. Knowing your Safeway's open and close hours is very important. Keep reading to learn more about Safeway holiday hours for 2022.
What Time Does Safeway Open?
Safeway stores are usually open from 6 a.m. to 11 p.m. Monday through Sunday. While these are the general store operating hours, the times may differ from one store to another. Therefore, it's advisable to confirm your local store's operating hours.
During the holidays, the schedule is a little different. Additionally, during major sales, it's common for Safeway stores to open earlier and close later than usual to cater to the surge in customers.
Make Your Money Work for You
Holiday
Date
Is Safeway Open or Closed?
New Year's Day
Saturday, January 1
Open from 6 a.m. – 11 p.m.
Martin Luther King Jr. Day
Monday, January 17
Open from 6 a.m. – 11 p.m.
President's Day
Monday, February 21
Open from 6 a.m. – 11 p.m.
Good Friday
Friday, April 15
Open from 6 a.m. – 11 p.m.
Easter Sunday
Sunday, April 10
Open from 6 a.m. – 11 p.m.
Memorial Day
Monday, May 30
Open from 6 a.m. – 11 p.m.
Juneteenth
Sunday, June 19
Open from 6 a.m. – 11 p.m.
Independence Day
Monday, July 4
Open from 6 a.m. – 11 p.m.
Labor Day
Monday, September 5
Open from 6 a.m. – 11 p.m.
Columbus Day
Indigenous Peoples' Day
Monday, October 10
Open from 6 a.m. – 11 p.m.
Veterans Day
Friday, November 11
Open from 6 a.m. – 11 p.m.
Day Before Thanksgiving
Wednesday, November 23
Open from 6 a.m. – 11 p.m.
Thanksgiving Day
Thursday, November 24
Open from 6 a.m. – 6 p.m.
Day After Thanksgiving
Friday, November 25
Open from 6 a.m. – 1 p.m.
Christmas Eve
Saturday, December 24
Open from 6 a.m. to 7 p.m.
Christmas Day
Sunday, December 25
Closed
Day After Christmas (Boxing Day)
Monday, December 26
Open from 6 a.m. – 11 p.m.
New Year's Eve
Saturday, December 31
Open from 6 a.m. – 11 p.m.
When Does Safeway Close?
Safeway stores tend to go the extra mile to ensure they remain open as long as possible to meet their customer's needs. Safeway stores will remain open on Christmas Eve, but the stores might close early. So, make sure you check your local store's schedule.
But is Safeway open on Christmas? Safeway will keep its doors closed on Christmas Day. This means you'll have to get all your shopping done on Christmas Eve or go shopping on Boxing Day.
Make Your Money Work for You
Safeway stores will be open for limited hours on New Year's Eve. Like many other retail stores, most stores will close early, so make sure to get your shopping done early. Finally, most stores are closed on Thanksgiving Day. Luckily, Safeway will remain open on Thanksgiving 2022 for limited hours.
Safeway Holiday Return Policy for 2022

Safeway allows you to return products, provided that you present the receipt and the items to their store. If you're dissatisfied with a product, you can return it for a full refund. There's no time limit for making these returns, but it typically depends on the type of product you're returning. It's important to note that Safeway doesn't accept returns for certain products like alcoholic beverages and baby formula.
Final Take
Safeway is dedicated to ensuring their customer's needs are met, which is why their stores are scheduled to remain open even during major holidays such as Thanksgiving and Christmas Eve. Sometimes during the holidays, the store operates for limited hours, so make sure you confirm your local store's operating hours before stopping by.
Make Your Money Work for You
Melanie Grafil contributed to the reporting for this article.
Schedules are subject to change and may vary by location.
Information is accurate as of July 1, 2022.