Costco vs. Sam's Club: Which Is Better for New Members?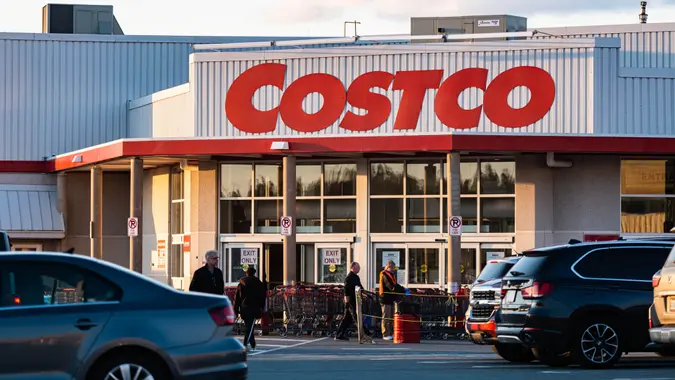 shaunl / Getty Images
In the days since warehouse clubs were created, two reign supreme: Costco and Sam's Club. Both tout two tiers of memberships for consumers, and both offer sign-up bonuses for customers. So which is the best of the best?
Let's compare the sign-up bonuses at both stores and whatever occasional added bonuses they offer. 
Costco
"There are two membership tiers — a Gold Star for $60 per year or an Executive for $120 per year," said Julie Ramhold, consumer analyst at DealNews.com. "Both have a 100% satisfaction guarantee so you can cancel your membership at any time and receive a refund on the cost if you aren't satisfied with your membership."
What sign-up bonuses do these Costco memberships offer?
"When it comes to sign-up bonuses, occasionally there will be promotions where you can get a $20-$30 Costco Shop card, although you may have to look outside of Costco for those promotions at sites like Groupon," Ramhold said. "That said, there are certain professions that can get Costco Shop cards with a new member sign up and enrollment in auto-renewal, including military, college students, first responders, teachers, government employees, and medical professionals."
Sam's Club 
"There are also two membership tiers at Sam's Club: a Club tier for $45 per year, or Plus for $100 per year. Like Costco, the more expensive Plus membership has the most benefits, and they also offer a satisfaction guarantee, so if you don't like the membership, you can have the cost refunded at any time," Ramhold said. 
Make Your Money Work for You
Ramhold added that Sam's Club will occasionally offer $45 in Instant Savings when you sign up as a new member, which makes the basic Club tier totally free for one year.
How To Save on Memberships at Costco and Sam's Club 
"The best way to save on a warehouse club membership is honestly going to be to spring for the more expensive one," Ramhold said.
"It may sound counterintuitive, but because both of the warehouse clubs offer 2% cash back on qualifying purchases, if you shop enough, you can actually pay for another year of your membership with your cash back earnings. Aside from that, though, definitely take advantage of discounts based on your profession and seek out extra savings via sites like Groupon, although those may be like the ones mentioned above and more of a sign-on bonus rather than actual savings." 
What These Memberships Get You 
An enticing sign-up bonus is one thing, but what do these warehouse club memberships really get you? 
"It largely depends on the level of membership you choose, but unsurprisingly, basic tiers provide fewer benefits," Ramhold said. "For instance, at Costco, the basic tier provides the ability to shop in-club and online as well as 2 membership cards and a 100% satisfaction guarantee." 
The Executive membership offers more, though — a 2% annual reward up to $1,000 on eligible Costco and Costco Travel purchases, "plus discounts on Costco services like optical, pharmacy, fuel, tire center and more, as well as all the benefits of the basic tier," Ramhold said. 
Sam's Club operates similarly to Costco.
Make Your Money Work for You
"Sam's Club's basic tier offers instant savings, 1% cash back at Sam's Club with a Sam's Club Mastercard, fuel-savings, tire and battery center, a complimentary membership for one person in your household, and the ability to add on memberships at a slightly discounted rate," Ramhold said. "The Plus tier offers Sam's Cash in the form of 2% back on qualifying purchases up to $500 per year, free shipping online or in the app, free curbside pickup, pharmacy savings, optical savings, instant savings, 3% back at Sam's Club with the aforementioned Mastercard, plus the rest of the basic tier perks."
Why Warehouse Memberships Are Worth It 
At the end of the day, one must ask, how are these memberships really getting you a good deal? It's all in the structure of the pricing. 
"Warehouse clubs allow members to purchase items at wholesale prices, so it's often a much better unit price than shopping elsewhere," Ramhold said. "Because of that, the savings generally add up to a point where the membership essentially pays for itself in a short span of time — and if it doesn't or you're displeased with it, you can cancel at any time and have your membership refunded."
More From GOBankingRates