10 Surprising Purchases To Make at Costco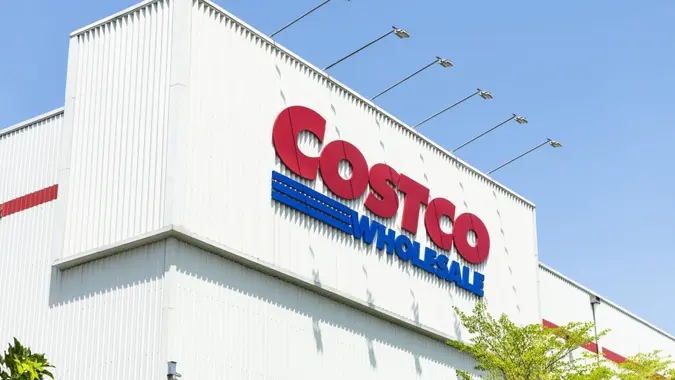 BING-JHEN HONG / Getty Images
When you think of Costco, you probably think of a very specific shopping list. You might hit up their meat section, stock up on some drinks and finish up with a hot dog from the food court. But, there are lots of purchases you can make at Costco that you might not have considered.
Here are some of the deals on lesser-known items you might be missing when you're going to Costco.
BIC Soft Feel Retractable Ballpoint Pens
Price: $10.99 for 34
"I like to buy my school supplies from Costco because they're a lot cheaper than most stores, and they have a great selection of pens and notebooks that really last through the year," says Mac Steer, owner and director at Simify. These pens are a great deal, as Office Depot sells the same pens for $11.99 for just 12.
14kt Diamond Ring Wedding Set
Price: $1,699.99
Did you know you could buy a wedding ring at Costco? The warehouse store offers a wide range of jewelry, including this Round Brilliant ring set. 
Make Your Money Work for You
Acuvue Contact Lenses
Price: $154.99 for 90
Costco Optical is Costco's vision center where you can get an eye exam and buy prescription glasses and sunglasses — in addition to contacts. 
Take Our Poll: Do You Think Bankruptcy Is an Acceptable Way To Escape Student Loan Debt?
Budget Truck Rental
Price: Varies, but Costco members get 25% off retail price
Need to rent a truck? Costco's got you covered. Using Budget, you can rent a truck with your Costco membership and save 25% off what you would have paid without the membership. 
Identity Theft Protection 
Price: Starts at $8.99 per month
Costco members can purchase Complete ID services at a discount. Complete ID monitors the web to see if your personal information has been exposed. Also included with Complete ID is a credit monitoring service so you can keep an eye on your credit score. 
Alaskan Cruise
Price: $1,670
Treat yourself to a cocktail and spirits cruise. This expedition includes a beverage package, prepaid gratuities, unlimited basic Wi-Fi, a welcome reception, a private four-course luncheon and two private demos. 
Make Your Money Work for You
Floral Arrangements
Price: $49.99 for 50 red and white roses
If you're going to a special occasion, you can pick up flowers for a great price at Costco. These white and red roses are just one of the many arrangements you can purchase.
Discounted Gift Cards
Price: $79.99 for two $50 Spafinder cards
Give the gift of relaxation to your favorite couple with these Spafinder gift cards that are good at thousands of spas and salons across the U.S. The best part? You'll save $20 off the price by purchasing them at Costco. 
Gazebo
Price: $2,699.99
Elevate your backyard with this 12- by 14-foot gazebo. This piece is part of a current promotion at Costco where if you buy other qualifying pieces, you can save money on bundling them.
Pet Insurance
Price: Varies, but Costco members get a 15% discount
Protect your pet (and your wallet) with insurance to cover injuries and illnesses. Costco Gold and Business members get 15% off, while Executive members get that discount plus the $15 enrollment fee waived. 
More From GOBankingRates
Make Your Money Work for You
Make Your Money Work for You