13 Things You Didn't Know You Could Buy at Target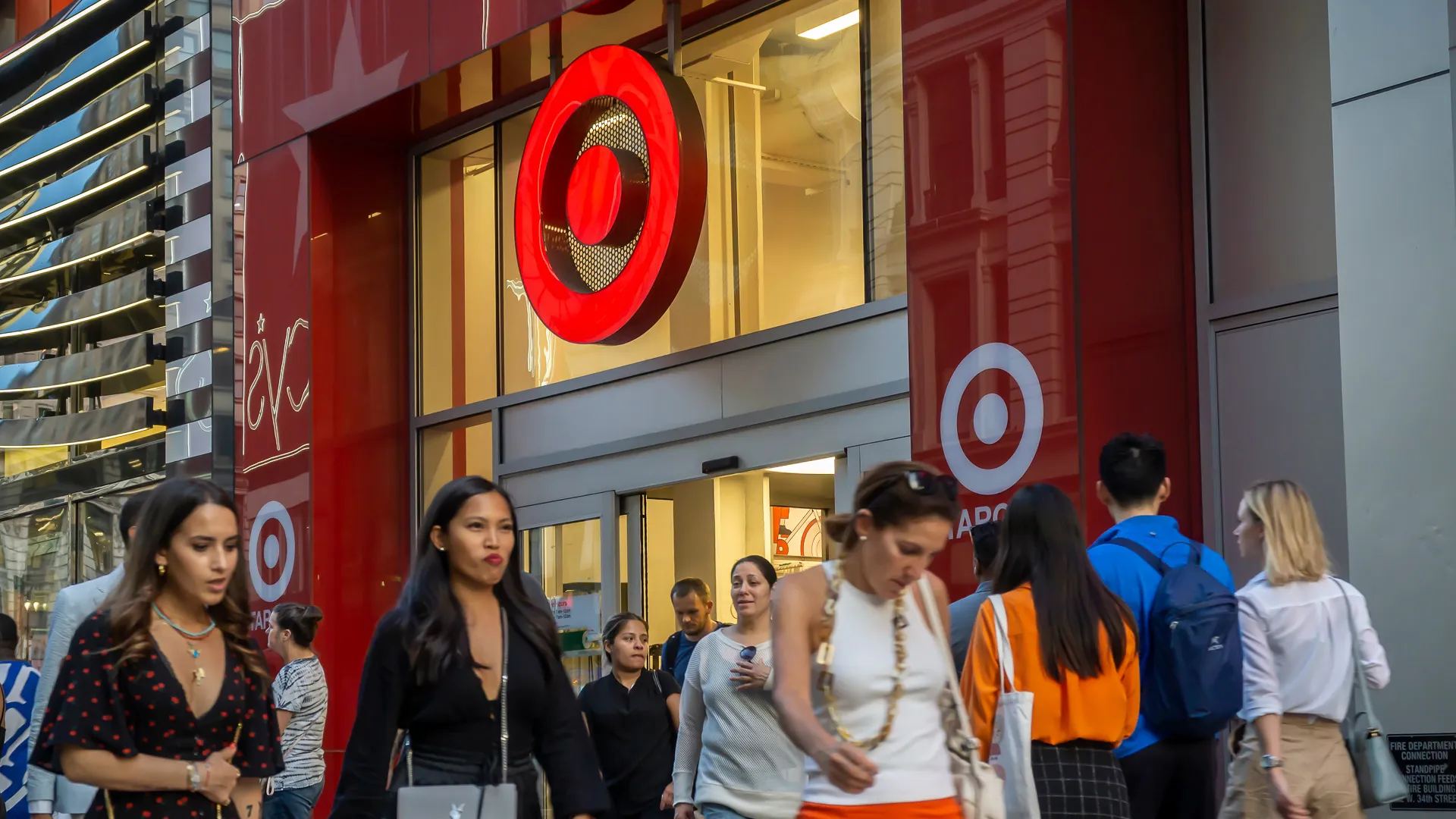 There's a reason shoppers flock to Target in droves. Sure, the retailer sells variations of the most common stuff — but savvy shoppers know that Target also has plenty of uncommon items stashed away on its shelves and its website.

Your Money:

Whether you're shopping for the perfect gift for someone else or satisfying a craving for a little self-indulgence, Target has you covered. Get money-saving secrets to optimize you Target trip. 
Last updated: Sept. 30, 2021
Jetson Sphere Hoverboard
Target has a surprisingly impressive selection of hoverboards, including the self-balancing Sphere. You can cruise as far as 10 miles at speeds up to 10 mph thanks to its 300-watt motor — but it offers form as well as function. The LED lights in its wheels create a spectrum effect, and the body itself has lights of its own and a curved, sleek design. It comes in a range of colors with an optional protection plan.
See: 
Rogue Dreadnought Acoustic Guitar Pack
Whether you're a budding musician yourself or are looking for a gift for someone who is, Target's selection of guitars is almost as extensive as its line of hoverboards. Although Target offers cheaper starter guitars, this bundle comes with everything a beginner needs, including a full-size dreadnought acoustic, a tuning pitch pipe, a shoulder strap, an extra set of strings and a gig bag.
Take a Look: 
Make Your Money Work for You
Bluetooth Karaoke Machine
A good karaoke machine can help you take your holiday hosting game up several notches — or you could always give the gift of super-hosting capabilities to someone else. This Bluetooth system with LED sync lights comes with a 7-inch screen, two microphones, 300 songs and a bunch of cool playback and recording features.
Sharper Image Word Clock
Anyone who has been inside a Target knows they can score a standard wall clock there without a problem. But super-trendy word clocks are something more likely to be associated with high-tech lifestyle brands such as Sharper Image, right? Luckily, you don't have to look any farther than Target to get your hands on this hip and sophisticated copper-finish word clock — from none other than Sharper Image.
Spa Sciences Microdermabrasion System
Target has a loyal base of customers who keep coming back for the retailer's wide selection of cosmetics and self-care/beauty products, but high-tech, spa-quality microdermabrasion equipment is out of a big-box store's lane, isn't it? Not necessarily. For less than $30 and a quick visit to Target, you can reduce wrinkles, fine lines, whiteheads, blackheads, acne scarring and more — all with a small, rechargeable handheld device that promises to deliver radiant skin after a single use.
Google Smart Light Starter Kit
With the window for outdoor projects quickly closing as winter approaches, it might finally be time to get a smart light system up and running inside your home. Creating routines specific to rooms, times of day or activities might be intimidating. Don't worry — it doesn't require a tech degree, it doesn't have to cost a lot of money, and it doesn't require anything more than a trip to Target to get started. Google's Bluetooth, voice-operated Smart Light Starter Kit can be the first piece of your smart home puzzle.
Make Your Money Work for You
Oster Electric Wine Opener
Sure, you can grab a wine key or a corkscrew at Target, but an electric wine opener from a trusted brand like Oster? Yup, that too. You can say goodbye to broken corks and crumbly residue in your Merlot at this year's holiday party with a cordless electric opener that can bust into as many as 30 bottles with ease on a single charge.
Logitech CRAYON Digital Pencil
Holiday shopping lists don't have to be a disorganized, stressful mess. Thanks to the arrival of hundreds of new apps that support digital pencils, all it takes is a device and a download — and, of course, a visit to Target. Although it's right there at your favorite big-box chain store, the Logitech CRAYON is as advanced as any digital pencil on the market thanks to features like Palm Rejection Technology, which allows for natural hand placement, automatic line-thickness adjustment and a 7.5-hour active writing time.
AeroGarden Harvest 360 Planter
Whether you're satisfying your own green thumb or that of someone on your gift list, an AeroGarden can make four-season gardening a reality now that winter is closing in. The technology allows for mess-free growing in a fraction of the time with no dirt, no disappointment, and almost no way to mess it up. The Harvest 360 can grow as many as six gourmet herbs — everything you need is included — five times more quickly than in a traditional garden.
Theragun Elite Massager
When you think of high-end self-care/electronics products, Target might not immediately come to mind. But the truth is, if you're in the market for a top-of-the-line portable percussive massager — or if you're just an awesome gift-giver — you'd be hard-pressed to do better than the Theragun Elite. It has three built-in, app-guided routines as well as a commercial-grade brushless motor with QuietForce Technology that delivers up to 40 pounds of no-stall force.
Make Your Money Work for You
Heydey Turntable
Whether you have an audiophile on your holiday shopping list or you're looking to spice up the soundtrack at this year's holiday parties, a good Bluetooth turntable combines the best of the old-school and the new. You don't have to shop a specialty site for this sleek, modern record player that connects wirelessly to your speaker of choice. It's right there in Target.
Franklin Sports Electronic Dartboard
Looking to install a dartboard without taking the risks that come with needle-sharp steel missiles flying through the air? You don't have to shop at a sporting goods or specialty store for an electronic dartboard that's safe for the whole family. You can score one at Target for less than $20.
Read More: 
Echelon EX5 Connect Bike
If biking your way to fitness is on your holiday season to-do list, but a Peloton is out of reach, consider the Echelon EX5 Connect Bike. Just like with Peloton, live classes are available on demand with the Echelon — in this case through the Echelon Fit app. You can vary the intensity with 32 levels of silent magnetic resistance and prop up most tablets in the included mount, which comes with fast-charging USB ports.