6 Unwritten Costco Rules Shoppers Need To Know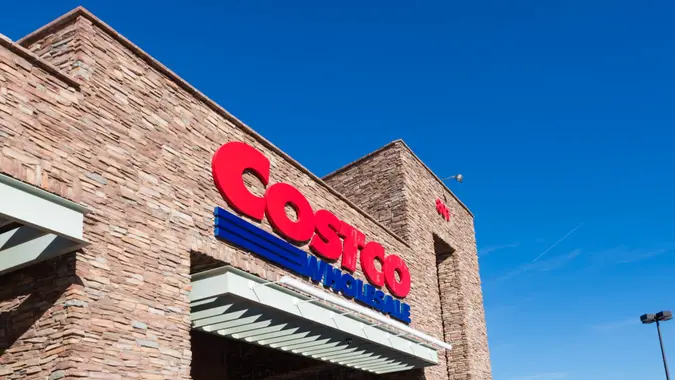 LPETTET / iStock.com
Going to Costco to do your weekly shopping errands or party supply pick-up never really feels like going to the grocery store to check off to-dos on your list. Most of the time, it resembles going to an amusement park where the fun can be had in finding discounts galore!
Find Out: 5 Most Overpriced Costco Items, According To Superfans
See: 3 Signs You're Serious About Raising Your Credit Score
If you hit up Costco often enough, you probably have your own set of rules in a playbook designed to optimize your enjoyment throughout the aisles — be it knowing where to find your favorite free samples or grabbing a tasty treat for under five bucks at the food court.
But there are six unwritten rules that Costco shoppers need to know the next time they find themselves in their favorite giant discount retailer.
Kirkland Equals Quality
Lots of times, when you mention "store brand," a queasy question comes to mind: Can it really be as good as the name-brand items? At Costco, the answer is a resounding: Yes!
Make Your Money Work for You
Kirkland is the signature, in-store brand at Costco and before you write it off as something that might be cheaper but less decent in terms of quality, give it a shot — particularly of vodka, espresso and tons of other great products. Don't forget to pick up a pack of Kirkland batteries on your next trip.
Skip the Produce Aisle
It's a sad, but well-known fact that Costco's produce isn't the best around, namely because there is so much bought in bulk by the retailer all at the same time. 
This leads to lots of unbought fruits and vegetables sitting around in the store, quickly expiring. That's not something you want to take home to your family unless you have enough storage space to freeze it all.
There is an exception to this rule when you are planning a big party or large gathering. If you know you'll need a lot of produce that will be eaten quickly, put some in your cart; otherwise, don't bother with buying any fruits or vegetables at Costco. 
Make Your Money Work for You
Take Our Poll: How Much of a Tax Refund Do You Expect in 2023?
Gas Up
With all the amazing products Costco has to offer shoppers inside the store, it's often forgotten that there is a great perk Costco has, usually just on the other side of the parking lot. That would be gas!
With the economy in a bumpy state and showing no signs of letting up, many Americans experienced a huge uptick in their gas prices during 2022. Luckily, Costco offers discounted gasoline to its members so they can fuel up on the way back home.
Double-Check the Price Tag
How much was that family-sized box of cereal? Check again, but with a little handy trick: If an item at Costco is on sale, you'll know that when the price tag ends in .97. Special deals provided by manufacturers to Costco have price tags ending in .89, .79 and .49.
Did you see an asterisk on the price tag? That's Costco employees letting you know these items are on their way out, so you'll want to stock up on them again before they are gone.
Make Your Money Work for You
Know When To Go
Going to the grocery store — Costco or otherwise — can often lead to navigating through lots of people, meaning lots of headaches for you. So it pays to be strategic when planning a trip to Costco.
Most veteran shoppers know that the weekends are never a good time to try and get their grocery shopping done since everyone tries to make the trip on their days off. Instead plan to go on a Tuesday, Wednesday or Thursday afternoon if your schedule permits.
If you have to make a Costco run on the weekend, try to plan it strategically around sporting events where you know most people will be at home watching the game so you can have the aisles practically all to yourself.
Get Your Membership Card Ready
In order to shop at Costco, you must have a Costco membership, which you will show at the door on your way in, at the checkout counter and when you leave the store. You don't want to cause a jam and anger your fellow customers as you dig through your pockets to find it.
Instead, once you arrive at Costco, transfer your membership to an easily accessible place in your wallet or purse that you can show Costco employees when they ask for it. 
Another option is to keep it attached to a lanyard around your neck for easy access so you know where it is at all times and will be visible to any employee who might request it.
More From GOBankingRates
Make Your Money Work for You