8 New Items To Check Out at Walmart in April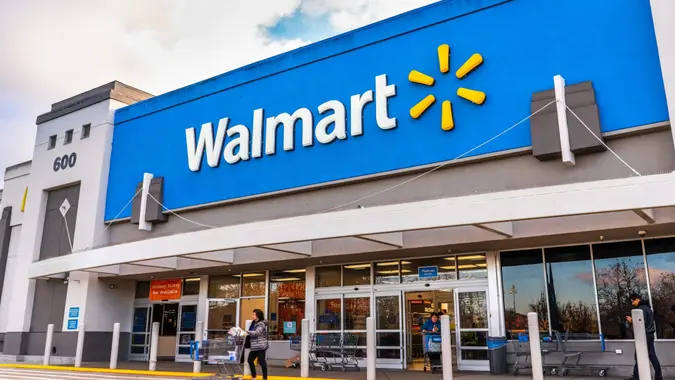 Sundry Photography / Getty Images
Get ready to add some brand new products to your shopping list, because Walmart has just released some exciting new items for the month of April!
Whether you're in the market for some new home appliances or looking to refresh your wardrobe with the latest fashion trends, Walmart's got you covered. With a wide range of products from top brands and exclusive collections, you're sure to find exactly what you're looking for at Walmart. So get your shopping cart ready, and read on to discover the hottest new items to check out at Walmart this April.
If you don't have an Instant Pot yet, now is the time. The $69 Instant Pot is a versatile, efficient, and user-friendly appliance that can perform multiple cooking functions, cook meals faster than traditional methods, and help simplify meal prep while promoting healthier eating.
"This Instant Pot is a necessity for any kitchen, as it has seven varied cooking options, including pressure cook, slow cook, steam, and sauté," says Jenna Shaughnessy of Jenna Kate at Home. 
Make Your Money Work for You
If your bathroom needs an upgrade for spring, this lovely $23.97 shower curtain is just the ticket.
"The high-quality fabric, water-repellent design, and subtle texture make it both functional and visually appealing," Christin Cieslarski of My Homier Home tells GOBankingRates.
Poll: Are You Concerned About the Safety of Your Money in Your Bank Accounts?
Make movie nights even more special with homemade popcorn! With its advanced technology, this $29.57 popcorn maker pops up to 16 cups of fresh and healthy popcorn in just minutes using hot air, no oil needed.
The unique popping chute delivers the popcorn directly to your bowl, and the one-touch design makes it incredibly easy to use — not to mention delicious. 
Things are still a bit chilly in April and a good comforter is a must. This $19.97 reversible microfiber comforter is not only super comfortable but chic, as well.
"Its lightweight design, solid colors, and easy-care fabric make it an ideal bedding option for any bedroom," shares Cieslarski. 
The Shark IQ Robot Vacuum is an advanced vacuum cleaner that utilizes modern technology to autonomously clean your home. It uses self-emptying capabilities and advanced mapping technology to efficiently navigate through your home and clean every corner of your space.
Make Your Money Work for You
Additionally, the Shark IQ Robot Vacuum can be controlled and monitored through a smartphone app, making it convenient and easy to use. "With all of those features, there's a good chance you can knock vacuuming off your chore list and let this device handle it for you," shares Heather Lovett of DealNews. Even better, this iRobot alternative is currently on sale for $299 (it's normally $599.99). 
Currently priced at $129, the Shark HyperAIR Fast-Drying Blow Dryer (usually priced at $179) comes equipped with an IQ Styling Concentrator Attachment and boasts auto presets for any hair type. Its design ensures no heat damage, less frizz, and more shine to your locks.
"If you're looking for a Dyson dupe that won't break the bank, this is a good place to start," shares Lovett.
For a discounted price of $13.98 (down from the regular price of $21), you can get your hands on this lip balm set that's a far cry from the Lip Smackers of your childhood.
According to Lovett, the Original balm has a light coconut flavor, the Rose is sweet and floral, and the Mint offers a refreshing twist. Made with cocoa butter, coconut oil, shea butter, sweet almond oil, and vitamin E, these balms work wonders to keep your lips soft and smooth. They can even be used as an overnight lip mask for extra hydration.
Make Your Money Work for You
For just $14.96, the 3-piece Melamine Multi-Serving Platter is an ideal choice for both indoor and outdoor use, catering events, and themed parties. Not only is it practical for serving, but it also makes for a stunning decorative piece in your kitchen or dining room. Plus, it's BPA-free and dishwasher safe for easy cleaning.
More From GOBankingRates
Make Your Money Work for You