Ways Amazon Is Making It Easier to Spend Your Money

8 min Read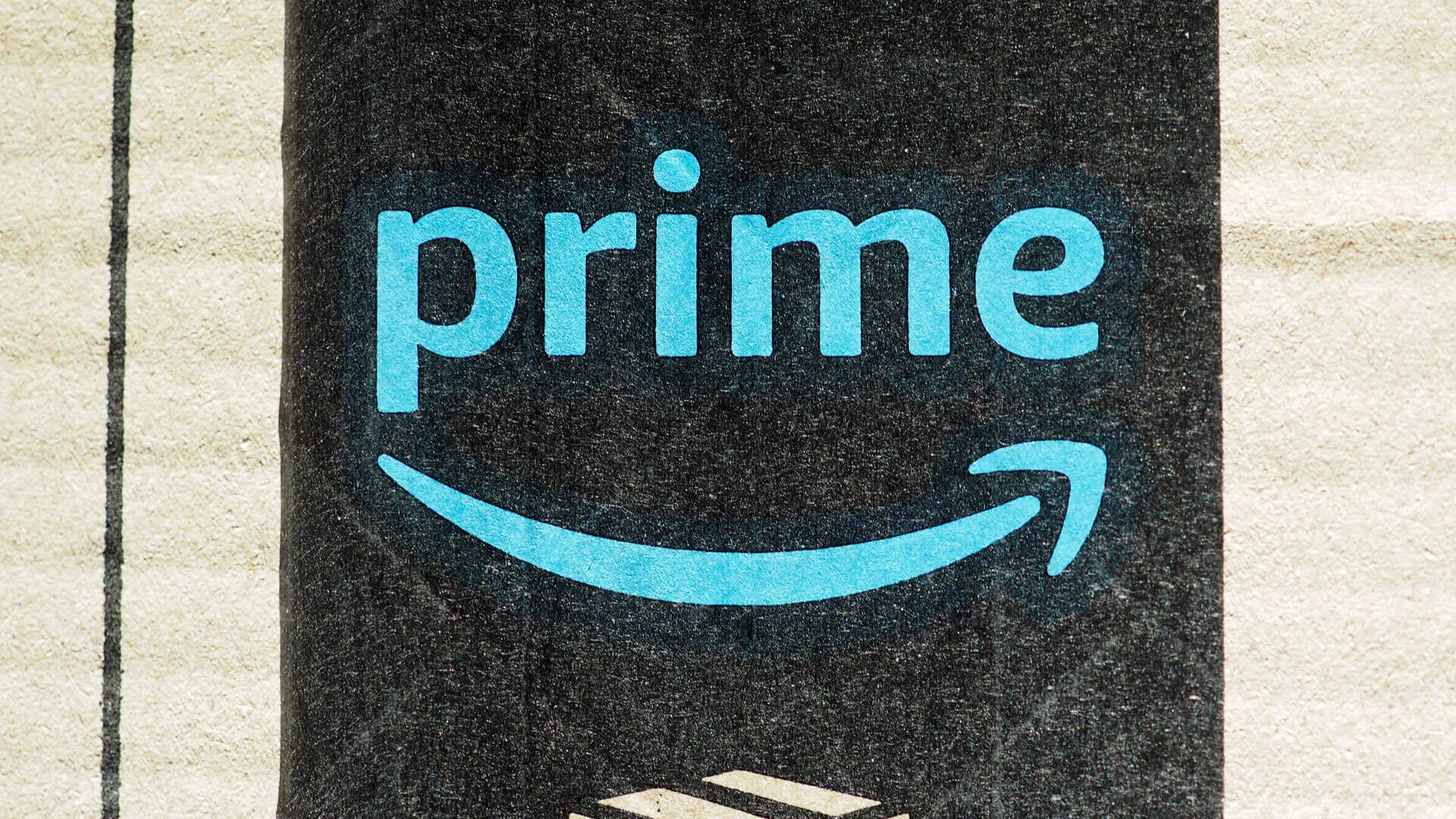 If Amazon is your one-stop shop for all your necessities, you're not alone. According to an analysis by Consumer Intelligence Research Partners, Amazon Prime had 90 million members in the United States as of October 2017 — a 12.5 percent increase in just six months. Special promotions like Amazon Prime Day keep bringing new customers in. Each of those Prime customers spends an average of $1,300 per year, according to the group.
But the retail giant isn't content with simply growing its customer base. Amazon is also looking to expand its offerings to the public.
Click through to see some of the Amazon innovations that are making it easier to shop.
Make Your Money Work for You
1. Amazon Go
Amazon Go marks a return to the company's Seattle roots and a bold new direction. Utilizing sensors and technology similar to that found in self-driving cars, Amazon Go — a small grocery store at the corner of Seventh Avenue and Blanchard Street near the company headquarters — enables shoppers to pop in, grab what they want and walk out of the store without checking out. Upon exit, the Amazon Go app on the customer's smartphone will automatically calculate their purchases and charge their Amazon account.
The app is free, so using Amazon Go comes at no additional cost. The shop opened to the public in January 2018, but it's unclear where the next location will be. The company hopes to open more than 2,000 brick-and-mortar grocery stores, including drive-thru locations, in the coming years. No telling whether shoppers will be able to use coupons to save on groceries, though.
2. 1-Click Ordering and Amazon Dash
Amazon's 1-Click ordering takes impulse buying to a new extreme. When you place your first order on Amazon, the site saves your payment method and shipping address, enabling you to choose "Buy now with 1-Click" on any product page. A basic Amazon feature, 1-Click is free and can be disabled by accessing your user settings.
In 2015, Amazon upped its 1-Click ante with Dash Buttons. You can pay $4.99 for a branded Dash Button — a plastic clicker that sticks to any hard surface and lets you order a common household item from Amazon without accessing a computer. The online giant offers Dash Buttons for products ranging from Tide Pods to Meow Mix, and you'll get your $4.99 credited back to you upon your first Dash Button purchase.
See: How Retailers Will Have to Adapt to Millennials' Spending Habits in 2018
Make Your Money Work for You
3. Prime Now
Most people enjoy instant gratification, and Amazon shoppers are no exception. In fact, at least 25 percent of Amazon Prime shoppers have purchased items through Prime Now, an added Prime perk offering delivery in as little as an hour in select markets.
You can use the dedicated Prime Now website or the free app to browse eligible, quick-delivery products on Amazon. Though you can buy anything from clothes to electronics on Prime Now, roughly 36 percent of the purchases are for grocery items, which Amazon will pick up from a local grocer and deliver to your door. Though two-hour delivery on eligible products is free for Prime members — who have paid the $99 annual membership fee — provided the order meets a minimum amount, you can have select items delivered in just one hour for an additional $7.99. And since speedy delivery drivers make the whole thing possible, it's good etiquette to tip your driver.
Although Prime Now's same-day delivery option is valid in just 32 major cities, the service is expanding fast and might be in your community soon. To give the service a test drive, sign up for a free trial.
Check Out: Amazon's Alexa Can Now Run Your Car, Your Microwave and More
4. AmazonFresh
Amazon seems determined to make online grocery shopping a staple of American consumerism, and AmazonFresh is one of its biggest drives yet. By visiting the AmazonFresh section of the main site, you can find most of the same products you'd buy at your local grocer — including produce, perishables, toiletries, pharmaceuticals, household supplies and even food for specialty diets — available for at-home delivery.
"I appreciated Prime Fresh for how wide the selection was," Jillian D'Onfro said in a 2016 review for Business Insider.
An add-on to Amazon Prime, Fresh will cost you an extra $14.99 per month after a 30-day free trial. Delivery is free for orders of $40 or more. You can even schedule your delivery for a specific time of day, make an online grocery list or quickly queue up your favorites with Past Purchases.
Discover: 15 Grocery-Delivery Services That Are Worth the Money
Make Your Money Work for You
5. Amazon Smile
Most Amazon initiatives make it easier for you to spend money on yourself, but this one enables you to give money to a good cause. When you purchase Amazon products through the website Smile.Amazon.com, the AmazonSmile Foundation will donate 0.5 percent of the purchase price to the charity of your choice.
And there are plenty of good causes to choose from. In fact, Amazon works with nearly 1 million public charitable organizations, including the American Red Cross, The Nature Conservancy, Code.org and the ASPCA. The program isn't perfect — donations aren't tax deductible, and the 0.5 percent rate doesn't apply to shipping and handling, taxes or service charges. However, Amazon helps make up for these shortcomings by hosting limited-time promotions that increase donation amounts on certain products.
6. Amazon Art
You can't visit a swanky art gallery in your pajamas, but you can shop for art that way, thanks to a service called Amazon Art.
Launched in 2013, Amazon Art acts as an online portal for real-life art galleries such as Brooke Alexander of New York or RoGallery. Moreover, many of the pieces are one of a kind. A collection of hand-selected art curators, including independent art consultants, writers and TV personalities, helps highlight certain pieces.
Though you can drop $50,000 on a one-of-a-kind Japanese oil painting, Amazon's attempt at bringing art to the masses isn't all about exclusivity. As of February 2018, there are 31 webpages of paintings in the under-$250 category to peruse.
7. Amazon Prime Wardrobe
Currently in beta testing, Amazon Prime Wardrobe will allow Amazon Prime members to select three or more items from the clothing, shoes and accessories departments to try on at home for free. Items are shipped in a resealable box with a prepaid return label, so customers can send any unwanted items back to Amazon free of charge.
The service is free for Amazon Prime members and allows you to choose from millions of clothing items for men, women, babies and children. You have seven days to decide which items to keep, and you are charged only for those you do. There are no additional fees.
Make Your Money Work for You
8. Amazon App
The free Amazon app allows you to access the entire online marketplace in a mobile-friendly format. Not only is it easy to search for items, track orders and compare reviews, but you also can use your phone's microphone to access Alexa for multiple functions, including reordering your favorite items, searching for a product or playing music while you browse.
You also can use your phone camera to comparison shop while in-store. Simply take a photo of a product or the bar code, and Amazon will bring you to the product's page so you immediately can see how much the item costs on Amazon. You also can use the camera function to scan gift cards, find out what's inside an Amazon package before opening it by photographing the label and see what an item will look like in your home by using the "sticker" function to see the product in an augmented reality.
Check Out: Amazon Wants to Touch Everything You Buy — Here's How Close They Are
9. Amazon Trade-In
If you have old cellphones, Kindle e-readers, gaming equipment, electronics or books that you no longer need, you can trade them in for Amazon gift cards using the Amazon Trade-In program. Simply search for the item you wish to sell in the online Amazon Trade-In store to find out how much Amazon will offer you for it. For example, Amazon currently offers a gift card for up to $95.05 for an unlocked 16GB Apple iPhone 6.
If you accept the offer, simply print a free, prepaid shipping label to send your items to Amazon. If Amazon does not accept the item due to poor condition, the company will ship it back to you for no cost. If the item is accepted, an Amazon credit will be issued to your account.
Make Your Money Work for You
10. Amazon Allowance
Whether you want to easily add money to a friend or family member's Amazon account or set up a budget for your own Amazon spending, Amazon Allowance allows you to add gift-card funds to an Amazon account on a one-time, daily, weekly, monthly or two-week basis. Sending an Allowance to a recipient allows them to shop on Amazon without giving them access to your credit card or your own account. It also can be a helpful self-budgeting tool for people who can't seem to resist Amazon's 1-Click ordering.
Funds put toward the Allowance do not expire, and you can give multiple Allowances to the same or multiple recipients.
Up Next: How I Took Control Over Our Spending on Amazon
Gabrielle Olya contributed to the reporting for this article.
About the Author