35 Ways To Save Money on Clothes This Spring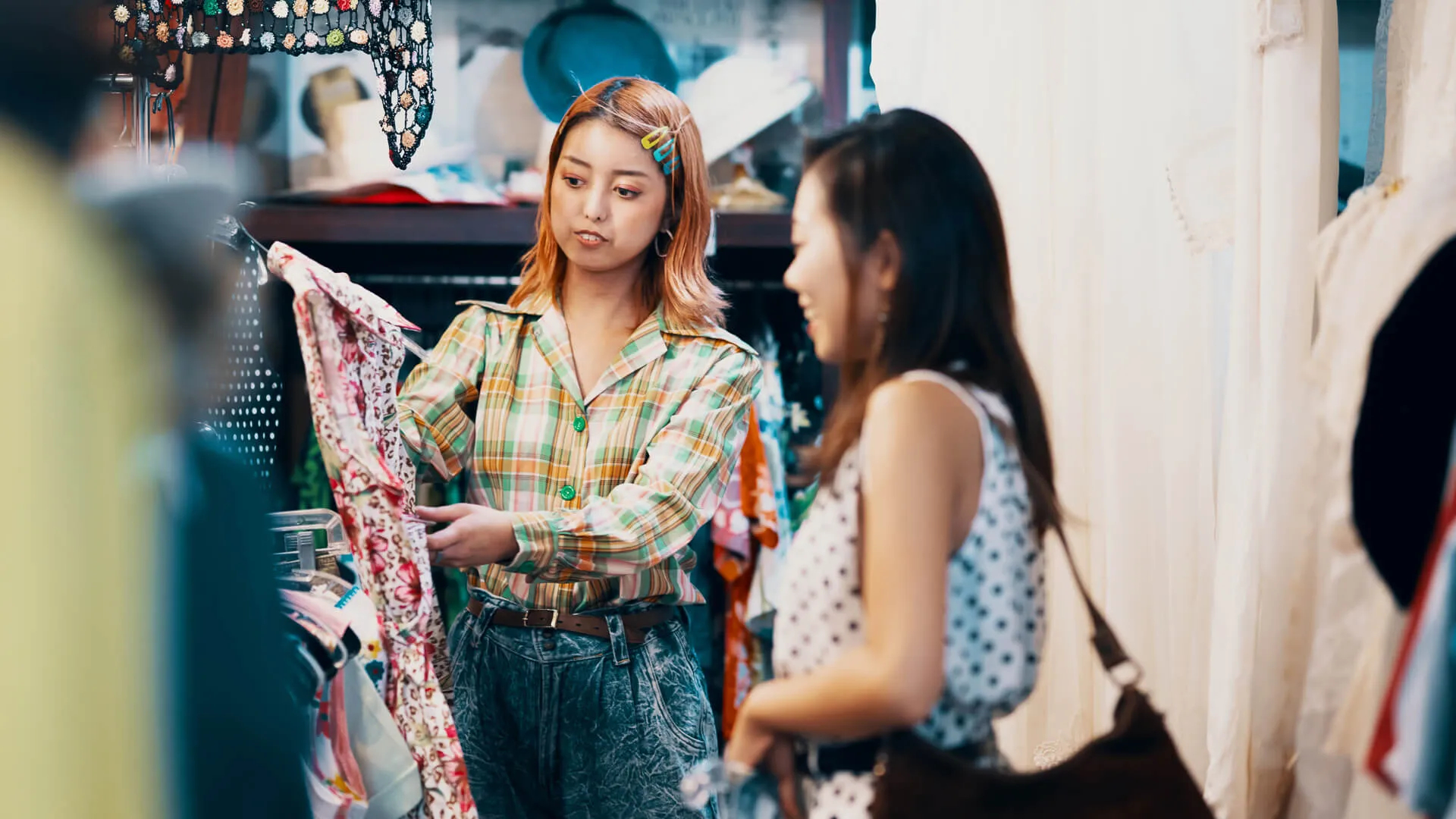 1. Shop Secondhand Clothes
Someone else's rejected wardrobe might be just the thing to help you save on clothes. You can find everything from cheap dresses to designer jeans and shoes at your local secondhand shop.
Consignment stores price clothing 60 percent to 90 percent less than department stores and retail shops, said savings expert Andrea Woroch. And many of these items still have their tags.
You can find cheap clothes online that are secondhand on websites such as Thredup, Recycle Your Fashions, Tradesy and even eBay.
2. Snag Name Brands at Discounters
Don't be fooled into paying full price for name-brand clothing. Often, you can find popular labels at discount stores, like Marshalls and Nordstrom Rack. For best results, don't head to the register until you've checked the clearance section for the best possible deals.
"I recently found a pair of white jeans by Joe's Jeans for under $60, originally priced at over $160," said Woroch.
Make Your Money Work for You
3. Check for Coupons
The best way to save money on clothes is to check for coupons — no matter what items you're looking to purchase. Sites like Coupon Sherpa and RetailMeNot offer online coupon codes, as well as printable and mobile coupons for customers to use in stores.
"Whether you're looking for everyday apparel or specialty fashion pieces, you can find coupon codes to use online or in store and save big bucks," said Woroch.
4. Customize Sales Alerts
You don't have to spend time hunting for bargains on your favorite brands. These days, there are websites that will do the work for you.
Woroch recommends creating a profile on Shop It To Me, which searches the web for sales on the brands, styles and sizes you've selected and then sends customized emails to you featuring the best deals.
5. Sign Up for Emails
If there's a retailer you love, sign up to receive its emails and save on clothing purchases.
Many retailers will send a one-time coupon to new email subscribers. For instance, you can get a 10 percent off coupon for Bloomingdale's just for signing up to receive the store's e-newsletter.
Woroch recommends creating a separate email account for retailer newsletters to avoid being bombarded at your personal address.
6. Shop a Season Ahead
Shopping a season ahead is much different from shopping in season. It takes patience, as you'll have to wait for the best deals. For example, don't buy the latest spring styles when they debut in February — wait until Memorial Day to pick up these pieces.
"Same goes for summer apparel, which debuts in May but is better priced during Fourth of July and Labor Day sales," said savings expert Kendal Perez.
It can be challenging to avoid new seasonal trends. However, waiting until items are on sale is one of the best ways to save money on clothing.
Make Your Money Work for You
7. Try a Shopping Ban
The best way to save money on clothes is not to spend money in the first place. So, forget shopping sprees.
"Removing the ability to buy new clothes means creating outfits out of items you already bought and once liked enough to spend money to acquire," said Perez.
Following this tip could result in more thoughtful clothing purchases moving forward.
8. Shop Brand Websites for Men's Clothing
Sometimes, the best deals for men with specific tastes aren't available at department or discount stores, said Perez. That's why she recommends comparing prices online and in stores before buying.
"For example, my husband wears a specific line of Levi's jeans, and during Presidents' Day weekend I was able to order two pairs for $30, each with free shipping from Levi.com," she said. "We typically purchase these jeans at Kohl's, but their sale was 'buy one, get one half off,' or $45 per pair. By ordering directly from the brand site during a holiday weekend, we saved $30."
9. Shop Online for Petites and Plus Sizes
Sometimes, stores with petite offerings — like Banana Republic and LOFT — offer a better selection online, said Perez. The same holds true for stores with plus sizes.
"Shops like Ashley Stewart and Torrid offer frequent sales, so shoppers should sign up for email notifications to learn when coupon codes and sale events are coming up," said Perez. She went on to recommend that customers wait until holiday weekends to place their orders if they want to save on these garments.
Of course, you shouldn't place your order until you shop around for coupons, as well.
10. Become a Rewards Member
Whether you're petite, plus size or of average stature, you should sign up to be a rewards member at the stores where you frequently shop to save on clothes.
For example, plus-size retailer Lane Bryant offers a rewards program in which shoppers can earn points and receive coupon codes, said Perez. Just remember, as you sign up for these programs, don't spend money you don't have. Rewards and sale offers can be tempting, and you don't want to blow your budget on deals.
Make Your Money Work for You
11. Purchase Discount Gift Cards
Before you splurge on new clothes, check for discounted retailer gift cards on sites like Gift Card Granny. You can save up to 25 percent on clothing purchases at your favorite retailers, such as Gap, Nordstrom and Macy's, said Woroch.
For instance, Gift Card Granny currently features offers for 7 percent off gift cards to Nordstrom and 8 percent off at Bloomingdale's. To reel in the savings, make purchases during sales and use store coupons, as well.
12. Follow Care Instructions
No matter how much you spend on your clothes, do what you can to prolong their wear. A good rule of thumb is to follow care instructions to save on clothing, said Woroch.
"By following care instructions closely, clothes will last longer, and you can enjoy them for years," she said. "If you have dry-clean-only items, avoid professional cleanings with at-home kits, and use mesh bags for delicates to prevent damage from the washer drum or other garments."
13. Invest in Classic Pieces
There are some clothing staples that never go out of style. Then there are those fads we'd prefer never to see again. Woroch recommends not spending much on trendy clothes. Instead, save money on clothes by investing in classic pieces.
"Buying $100 worth of cheap, trendy items that go out of style with the changing season is no deal compared to a $100 black blazer that lasts a lifetime, offering versatility for many outfits and looks," she said.
14. Go Generic for Basics
A white T-shirt is a white T-shirt, whether it's from Bloomingdale's or Target. So, choose generic retailers like Target, Old Navy and Kohl's for basic items. Warehouse wholesalers, like Costco, are also great options for these pieces.
Make Your Money Work for You
15. Shop Before the Weekend
If you need to shop for clothing, plan your trip for just before the weekend rush. Woroch said retailers begin marking down items they want to push during the weekend on Thursday evenings. Shop Thursday and Friday for a larger selection of discounted goods from which to choose.
16. Stock Up on Summer Clearance
Once again, shopping ahead is the best strategy to save on clothes and maybe score some cheap bathing suits, dresses and more for next season.
"Retailers are clearing out their summer inventory to make room for back-to-school clothing and fall merchandise, so you can expect to save anywhere from 50 percent to 75 percent," said Woroch.
17. Shop Outlets With Coupons
You can find deals on clothing for the entire family by visiting outlet stores, especially if it's a big holiday weekend. These days, there's an outlet store for practically every popular retailer. However, shoppers can maximize value by combining deals with coupons.
Woroch recommends stopping by the outlet mall's visitor center for a coupon book, which can direct you to extra savings.
18. Negotiate and Price Match
Many retailers will negotiate, and even high-end stores like Nordstrom will price match, said Woroch.
This practice works both in stores and online. You can ask for a price match or request free shipping online via the live chat feature or call customer service directly.
"I've scored free shipping at Anthropologie and LOFT by calling customer service and simply asking for it," said Woroch.
19. Shop Boutique Clearance Racks
Local shops can't compete with big-box stores when it comes to inventory, as they don't have warehouses to stash their unsold goods. That's why you'll want to visit boutiques in your area, as they're more likely to slash prices to make room for new clothing.
Now is a great time to shop, as fall is right around the corner. You might just find the cheap dresses or designer jeans you're seeking.
Make Your Money Work for You
20. Repair Before Replacing
If your shoes and clothing still fit, check to see if repairing is a better option for your budget than replacing. Woroch recommends searching for repair options before rushing out to replace older pieces, as you'll spend a lot less for a quick fix.
21. Host a Swap
If you enjoy being social and want to save on clothes, try hosting a clothing swap with family members and friends. It's a fun way to land some amazing deals.
"Request that each guest bring a set number of clothing and accessory options, and limit the number of pieces each person can take," said Woroch. "This is a great way to update your wardrobe at no cost."
22. Scope Out Garage Sales
You've probably heard the expression that someone's trash is another person's treasure. Truth be told, garage sales are great places to find deals on clothes, accessories and shoes. Plus, most sellers will negotiate on price.
23. Keep Different Sizes
Most of us are guilty of fluctuating at the waistline every so often. It's when we get smaller that we want to invest in new clothes and replace the larger sizes. But Woroch recommends holding on to these sizes for the inevitable weight gain.
"That way, you don't have to spend money on a bigger size that you're not too thrilled about purchasing," she said.
24. Wash Inside Out
Along with following the care instructions for garments, Woroch recommends turning clothing inside out when washing.
"Avoid fading and reduce pilling by turning your clothes inside out when washing," she said. "This is especially important for denim and dark articles of clothing."
Make Your Money Work for You
25. Hang With Care
If you don't want to overextend your clothing budget, you need to treat your current pieces with respect.
"Crumpling your clothes on the floor every night requires more turns in the washing machine and leads to faster wear-out," said Woroch. "Hang up your clothes the minute you remove them to increase longevity."
Another suggestion is to fold knitwear, since hangers can damage the stitching. And be sure to remove the plastic from dry-cleaned garments and toss away those wire hangers, as they aren't the best for retaining clothing shape, added Woroch.
26. Follow Fashion Bloggers
Remove some of the guesswork from buying clothing by having someone else recommend pieces for you. Often, fashion bloggers will share links to styles as well as information on where to find certain items.
For example, Perez said that petite women should check out bloggers at Extra Petite and Wendy's Lookbook for styling and sale notifications.
"Both women mix low-cost looks — ASOS, Forever 21 — with higher-end styles to create a signature and affordable look," she said.
27. Buy Secondhand Kids' Clothes
Kids really do grow up — and out of their clothing — fast. New clothing purchases for kids can seem like they aren't worth the expense, especially during the baby and toddler years.
"Since moms often receive more baby clothes for their baby shower than their child can possibly wear, you can often find new-with-tags baby clothes at kids' consignment stores for just a few dollars in some cases," said Perez.
You can also find cheap clothes online for children on sites like eBay or in local Facebook swap groups.
28. Practice Proper Shoe Care
Shoes can potentially gain more wear with proper maintenance. Said Woroch, you should be proactive with your shoe care to maximize longevity.
"Apply a protector spray after each wear, and use a wire suede brush to remove dirt and scuff marks," she said.
For leather, keep shoes looking new with a touch of polish. You can also place tissue paper in the toes of heels and flats to help maintain shoe shape and make boot shapers out of cardboard boxes to keep boots from creasing, Woroch said.
Make Your Money Work for You
29. Don't Spend a Lot for Clothing You Won't Wear Often
If you live in California and travel yearly to visit Mom and Dad in Michigan, don't waste a ton of money on clothing for the colder climate.
Lori Felix, savings expert and operator of the website More With Less Today, recommends visiting a thrift store and buying what you need for a fraction of the price. You can also leave the clothing in the cold weather locale for your next visit. That way, you don't have to lug it back and forth in your suitcase.
30. Search the Internet and More for Discounts
Whether you shop at major retailers or local boutiques, do your diligence to find coupons or upcoming sales to save on clothes. For instance, a local boutique might post an upcoming sale or coupon offer on its Facebook page — or you might nab a coupon in a monthly flyer that comes in the mail.
31. Rent Designer Clothes for Special Occasions
If you have a formal affair to attend, such as a fundraiser that requires you to dress your best, it might be wise to rent attire like evening gowns. Rent The Runway is one site that offers designer gowns for rent. They'll even send you sizing options to guarantee the perfect fit.
32. Rent Maternity Clothing
Nine months might seem like a long time when you're carrying a baby, but that's not such a long shelf life for clothing. Maternity clothing can be costly, depending on where you shop and how much you buy.
Before you overspend, check out cheap clothing sites online for discount maternity wear. A couple of websites to visit include Borrow For Your Bump and Motherhood Closet.
Make Your Money Work for You
33. Visit Graphic Tee Sites
Graphic T-shirts are popular among people of all ages. However, that doesn't make them cheap buys.
"You can find unique and creative graphic tees online at places like BustedTees and TeeFury, with the option to customize designs, too," said Perez.
She does, however, recommend looking for coupon codes prior to buying. Check sites like Coupon Sherpa for additional savings.
34. Make Your Own Clothing
If you're a little crafty, you can have fun creating a personal wardrobe just by browsing Pinterest. For instance, learn how to take a basic T-shirt and turn it into a tank top. There are also sewing patterns available to make simple dresses, tunics and more.
35. Shop Tax-Free Weekends
An easy way for the entire family to save is by shopping on an upcoming tax-free weekend. You can catch a tax break while shopping great sales, particularly if you visit the outlets and apply coupon codes.
To find a tax-free weekend date near you, visit the Federation of Tax Administrators site.
More From GOBankingRates