5 Ways To Save Money on Furniture by Shopping at Costco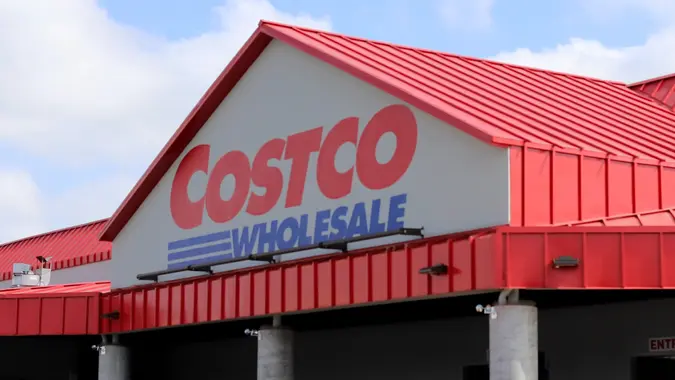 Laser1987 / iStock.com
When you think of big savings on everyday items — from your weekly grocery run to supplies to have in stock at all times around the house — Costco is probably one of the first names to come to mind for the best deals. The giant big-box retailer has discounts on all the stuff you need to make your house feel like a home — including furniture.
That's right! In addition to having your favorite deals on rotisserie chicken or bulk paper products, you can pick up some amazing couches, seats, tables and more for a fraction of what they might cost at another store.
"At Costco, customers can enjoy significant savings on furniture without compromising quality," said Ali Asgar, a blogger at Infoverses.online. "One notable difference is the bulk purchasing power of Costco, allowing them to negotiate lower prices with suppliers and pass on the savings to customers."
What are some of the best methods for not going broke when you and your family are purchasing your next living room or kitchen set? GOBankingRates asked some Costco experts, including Asgar, about ways to save money on furniture by shopping at Costco. Here are their insights on why Costco is a great deal.
Buying in Quantity
"In the world of furniture shopping, there's an interesting shift happening, and Costco is leading the charge," said Andhi Ermawan, the founder of MyProsAndCons.com. "Traditionally, consumers rely heavily on specialized furniture stores that offer a variety of curated options."
Make Your Money Work for You
Ermawan goes on to cite how Costco's unique business model disrupts the norm when it comes to furniture shopping. 
"[Costco's] direct, wholesale approach means they can often offer competitive prices without sacrificing quality," Ermawan said. "Shopping for furniture at Costco can feel like a treasure hunt, especially when you stumble upon a designer piece at a significant discount."
"Costco offers furniture in bulk, which lowers the price per unit and results in significant savings," highlighted Sunil Kumar, the founder of Being Awakened. "A sofa, loveseat and chair are included in Costco's 3-piece Fabric Set, which is available for $1,299.99 — normally $1,699.99."
Exclusive Brands
Kumar points out that Costco offers quality furnishings under its label brands at lower prices than name brands.
"Avenue Six's 3-piece fabric chair set, which usually sells for $599.99, is now only $399.97," said Kumar. "Costco is a great choice if you want to buy high-quality, reasonably priced furniture because of savings like these."
Seasonal Sales
Costco regularly offers reductions during seasonal sales like Black Friday or clearance sales, as Jeff Shenk, managing editor at Costco97 points out.
"The biggest way to save on furniture at Costco is to wait for it to go on clearance — and it always does… like clockwork," said Shenk. 
"According to the Costco Clearance Calendar I created on my site, we're just in the time of year when Costco is clearing out the last bits of its outdoor furniture inventory that they brought into the stores back in February, and [they] are bringing in more indoor furniture now — that will eventually go on clearance in August/September."
Make Your Money Work for You
Online-Only Deals
Costco's website frequently posts special online offers on furniture, notes Kumar.
"Beyond pricing, Costco's generous return policy and warranty support add extra layers of value, which often surpass those of traditional furniture retailers," Sudhir Khatwani, the founder at The Money Mongers added."Exclusive online deals and additional discounts are available for Costco members, making it a compelling option for shoppers wanting to balance quality with cost," said Khatwani, but also cautioned buyers at the same time that "…the evolving inventory means exact items and styles may not always be at hand."
Warehouse Savings
Costco is known for its sizable warehouse facilities, which make it easy and convenient to offer furniture in-store specials to customers on site.
"…I recently purchased a stylish sectional sofa at Costco for only $899, which would have cost me $1,299 at a traditional furniture store," Asgar shared.
Asgar also listed the other Costco furniture deals that were available, included the Coaster 6-Piece Dining Set priced at $599, the Novaform 14″ Serafina Pearl Gel Queen Memory Foam Mattress priced at $499 and the Bayside Furnishings Metrex IV Mesh Office Chair priced at $199.