Here's What Americans Have Been Buying (and Not Buying) Ahead of the Holiday Season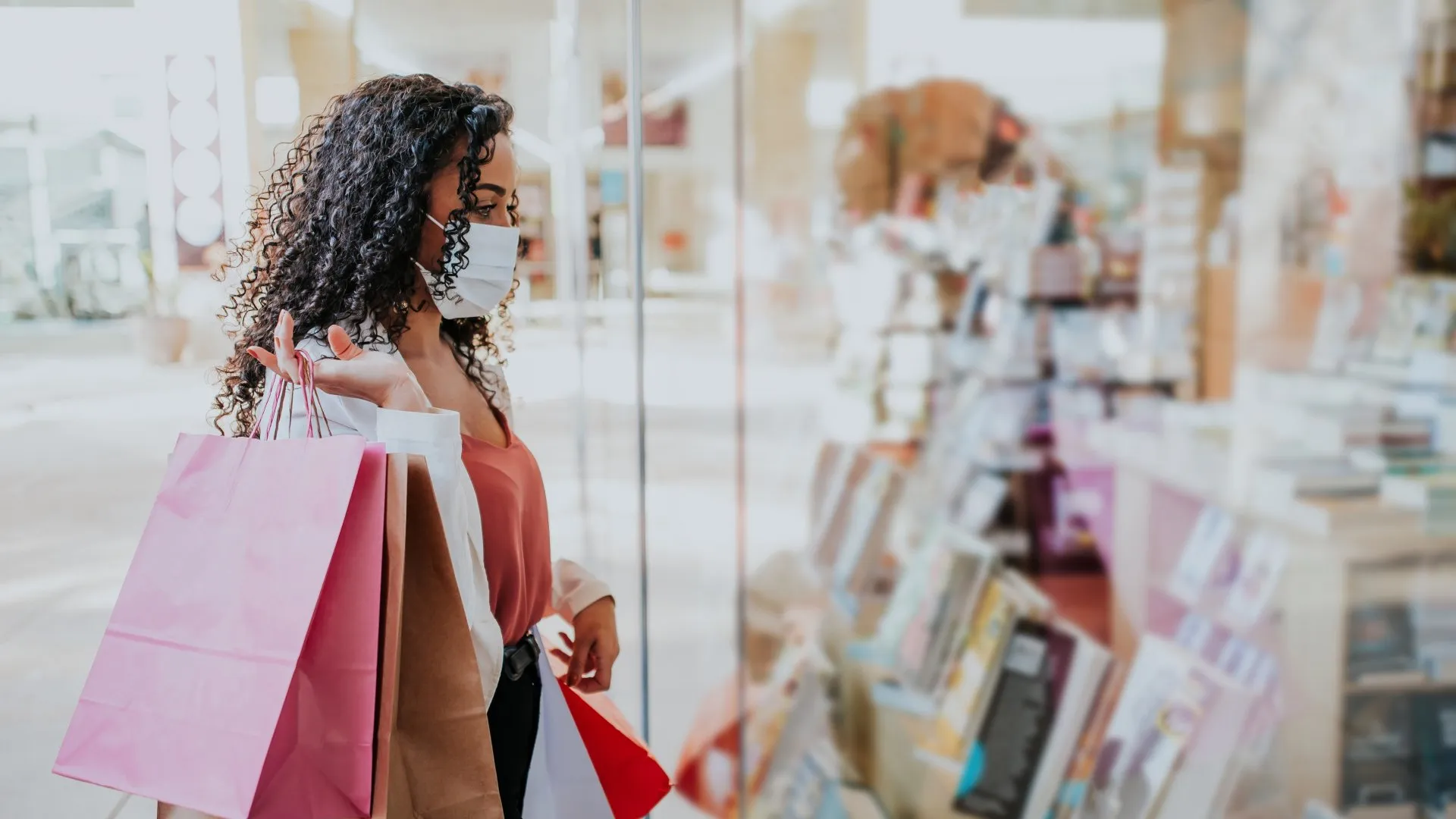 The October retail sales report from the Commerce Department is typically a key indicator of where shoppers will be focusing their dollars heading into the holiday season. According to last week's release, it was all about online deals and living our best connected lives.
Among the not-so-thriving sectors, restaurants and bars again joined the club after enjoying recent recoveries. But the industry went back into a decline of -0.4% last month, suggesting public jitters around rising coronavirus infections.
As for what's ahead, don't underestimate the power of retail therapy. Although the October report indicated sluggishness with an overall growth of just 0.3%, the National Retail Federation forecasted that holiday spending would be nearly on par with last year. It predicted consumers will buy gifts and spend in the spirit of optimism — despite the fact that many Americans are underemployed or unemployed because of the pandemic. The NRF also forecasted increased spending on decorations to add extra cheer to these dark days.
Read on for the biggest winners and losers of recent spending habits.
Last updated: Nov. 23, 2020
Buying: Online Retail (3.1%)
Amazon Prime Day, as well as holiday deals from Best Buy, Target and Walmart, boosted online retail sales by the highest margin of all categories in October; it's up a whopping 29.1% over last year's October sales. According to the NRF's annual holiday survey, 60% of consumers said they planned to do holiday shopping online this year.
Buying: Electronics (1.2%)
Sales at electronics retailers were up in October by the second-highest margin. In a September analysis of consumer technology sales, industry analysts at the NPD Group said that COVID-19 restrictions have spurred increased spending in categories associated with productivity, staying connected and staying entertained at home. They predicted that the holiday period would shift those categories slightly from "needs" to "wants," such as TVs and noise-canceling headphones.
Make Your Money Work for You
Not Buying: Clothing, Accessories and Sporting Goods (-4.2%)
The clothing segment reported the biggest month-over-month slide, in a tied position with sporting goods, music and hobby stores. This continues the year's downward trend in fashion buying as we don't have anywhere to go or anyone to impress, and many people already have all the athleisure wear they could possibly need at this point. That being said, people's slippers may be getting pretty worn out after seven straight months in them.
Not Buying: Department Store Goods (-4.6%)
Department stores have been in a decade-long nosedive, and the pandemic has only exacerbated their woes. The apparel sector slump is magnified in the brick-and-mortar establishments facing tough competition from the likes of Target, Walmart and Amazon. In its recent third-quarter earnings release, Macy's reported same-store sales declines of more than 20%. While digital sales are up 27%, it hasn't been enough to offset store losses.
Meanwhile, at Kohl's, the No. 2 U.S. department store chain, sales were down 13% in the third quarter, but the company is optimistic going into the holidays that shoppers will be attracted to its expanded offerings of activewear and personal care.
More From GOBankingRates

BEFORE YOU GO
See Today's Best
Banking Offers