Why I Stopped Shopping at Costco — Should You Stop Too?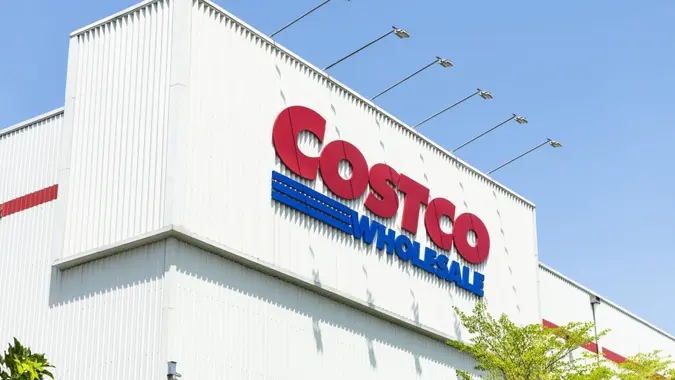 BING-JHEN HONG / Getty Images
Picture this: towering shelves stacked with supersized products, shopping carts overflowing with bargains, and a membership card that promises unparalleled savings. Sound familiar? That's because it's a place you're probably well acquainted with: Costco! The retail giant is renowned for its bulk-buying paradise, but what happens when the allure wears off and some folks decide to break up with the bulk? We talked with everyday people who've chosen to stop shopping at Costco, sharing their candid experiences and shedding light on the multitude of reasons behind their decisions.
So, get ready to dive headfirst into the stories of those who've turned in their Costco cards and waved goodbye to the warehouse — and explore whether that's potentially the right choice for you, too.
Unpredictability
Adam Rangotis used to be a loyal Costco shopper. "I loved their selection of items, especially their enormous food section," he told GOBankingRates. "Plus, their memberships seemed like a great deal — the additional savings on top of their already low prices made it a no-brainer for me to sign up."
But what he didn't like was the fact that when he'd return to get more of an item he loved, it would be gone. "They generally only stock a few of each item, and if something ran out of stock, it might be weeks before there was any in store," he said. "This limited selection made it difficult to find what I needed and often left me turning away empty-handed."
Make Your Money Work for You
Too Much of a Good Thing
"Initially, the concept of buying in bulk and saving on the per unit cost was attractive," lawyer Jonathan Rosenfeld told GOBankingRates. "But then my schedule got hectic with countless court dates, client meetings, and paperwork. I found myself coming home to overripe fruits, expired dairy, and stale bread more often than not. It was both a waste of food and money, negating any savings I thought I was making."
He added that buying in bulk can also be hard if you live somewhere without a ton of extra space. "Costco's bulk purchases, while economical, often demanded more storage space than I had to spare. My pantry was overflowing, my freezer was chock-full, and there were times I was literally tripping over multipacks of paper towels."
Limited Selection
Jamie Boudreaux, a self-described health enthusiast, shared that Costco used to be a vital part of her shopping routine, but that she started to find their selection wanting. "I started to notice that the products I needed for my specific dietary and fitness needs weren't always available at Costco," she shared. "A variety of organic and specialty health foods, the kind that would fuel my long hours [golfing], were hit or miss at best."
She mentioned that due to the limited availability of these items, she had to explore other shopping options to fulfill her nutritional requirements. What initially appeared as a minor inconvenience gradually became a time-consuming task, significantly reducing the productive use of her day.
Make Your Money Work for You
To make matters worse, the more she ventured to various stores, the more she ended up spending on fuel costs, which began to cancel out the savings she usually enjoyed from purchasing in bulk at Costco.
Easy To Overspend
John Frigo, a dedicated Costco customer who has recently reduced his visits, expressed his concern about the ease of overspending at the warehouse. He explained that due to the large quantities available, it's effortless to unintentionally purchase excessive amounts. According to him, leaving Costco without spending $150 is a challenge, whereas a substantial shopping trip at Aldi might only cost him around $80 at most.
You Need a Pricey Membership
According to David Reid, he stopped purchasing items at Costco due to the mandatory membership requirement. He viewed the membership fees as an unnecessary expense since he didn't frequently shop at Costco. Moreover, he didn't feel that the benefits provided by the membership justified the cost.
Lack of Convenience
David Hathaway explains that while Costco can offer cost savings, the shopping experience there often requires more time and effort compared to regular supermarket shopping. He personally values a quick and hassle-free shopping experience, and finds that maneuvering through large warehouse stores, waiting in lines and dealing with crowded parking lots can be, to put it mildly, inconvenient.
Should You Stop Shopping at Costco, Too? 
This is a tough question and, not to sound too cliché, one every shopper needs to decide for themself. 
"It depends on the person's circumstances and shopping preferences," said Nathan Clark. "While Costco can be an excellent option for families or those who can fully utilize bulk purchases, it may not be well-suited for single individuals or those with specific brand preferences. It's essential to assess your shopping needs, consider potential waste, evaluate prices, and weigh the value of the membership fee before deciding if Costco aligns with your specific situation."
Rosenfeld concurred, saying there's "no absolute answer," and adding that although he ended his relationship with Costco, it could still be a great option, especially for large families, people with adequate storage or people committed to consuming bulk-purchased items before they expire. 
If that's the case for you, then Costco is practically tailor-made to your specific needs and you should carry on. However, if you find yourself buying too much — and often wasting it — it might be time to reconsider your Costco membership. 
More From GOBankingRates