5 Worst Things To Buy at Sam's Club in October

4 min Read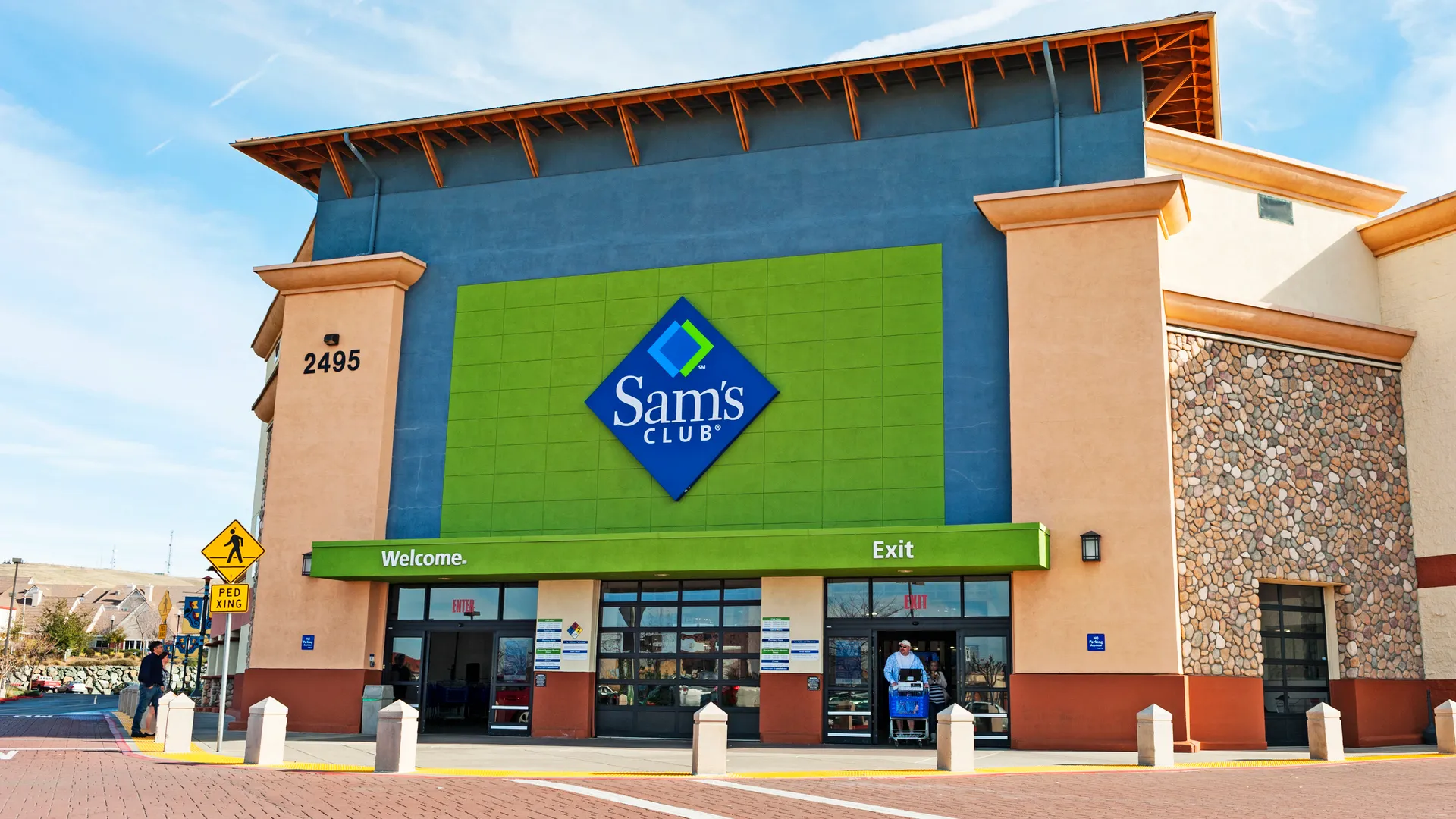 A great place to find a bargain, Sam's Club is your one-stop shop for everything from groceries and seasonal décor to electronics. No doubt, you save a ton of money shopping at the members-only warehouse club, but this October, there are definitely a few items you want to avoid.
Read More: Can I Draw Social Security at 62 and Still Work Full Time?
Find Out: This Credit Score Mistake Could Be Costing Millions of Americans
For example, seeing bulk quantities of holiday fare on the shelves can definitely be exciting, but when it comes to food, there's also such a thing as buying too much. As for non-food items, early-bird purchases can cause you to miss out on sales that allow you to pocket deep discounts.
Even for everyday purchases, you've likely learned several lessons in bulk buying the hard way throughout the course of your Sam's Club membership. Of course, considering the sheer volume of items sold by the retailer, there are at least thousands more to be had.
Want to make the most of your membership this October? Here's a look at five items to keep out of your shopping cart.
Make Your Money Work for You
Starbucks Pumpkin Spice Ground Coffee, 35 Ounces
Price: $19.98
As you're certainly aware, October is a prime pumpkin-everything season. If you're into both coffee and this seasonal fad, you're likely beyond excited about Starbucks Pumpkin Spice Ground Coffee.
Definitely purchase this coffee, but instead of the 35-ounce bag from Sam's Club, opt for the standard 11-ounce version from Target — priced at $9.99. Sure, you'll pay $0.91 cents per ounce instead of $0.57 cents per ounce, but you probably won't drink the equivalent of more than three standard-sized bags of pumpkin spice coffee this season anyway
Also worth noting, ground coffee technically lasts for three to five months, but the flavor is best within two weeks of opening, according to the blog Brew Coffee at Home.
Take Our Poll: Do You Have an Emergency Fund Established?
Christmas Items
Price: Varies
It's only October, but if you've been inside a Sam's Club this month, you've probably seen at least one Christmas tree. For those who can't get enough of the holiday season, this can be so exciting that you're tempted to buy a tree in the middle of fall — but don't.
In 2021, the Sam's Club November Savings Weekend Sale offered savings on several holiday items, including at least one Christmas tree. Think of it this way, waiting an extra week or two might allow you to afford an even bigger tree.
LG TV
Price: Varies
If you're thinking about purchasing a new LG TV at Sam's Club this month — don't. In 2021, the warehouse club offered $40 to $300 in Black Friday savings on LG TVs.
Whether you want to replace a TV on its last legs or buy an additional one for your home, waiting until the end of November can feel like forever. However, the post-Thanksgiving sale will be here before you know it, and you won't regret the savings earned by delaying your purchase.
Make Your Money Work for You
Kraft Real Mayonnaise
Price: $9.67
Anyone who eats a lot of mayonnaise might be excited by the one-gallon container of Kraft Real Mayo Creamy and Smooth Real Mayonnaise, priced at just $0.08 per ounce. When compared with the 30-ounce jar at Walmart, which costs $4.18 — $13.9 cents per ounce — this seems like a steal.
However, you'd have to eat a ton of mayo in a short period of time to make this worthwhile. After opening a jar, it's only safe to keep refrigerated for up to two months, according to the United States Department of Agriculture.
Daisy Brand Sour Cream, 3-Pound Tub
Price: $5.28
In theory, a three-pound container of Daisy Brand Sour Cream might sound like a great idea. After all, it's a key ingredient in many dips, as well as great on tacos and baked potatoes, but sour cream only lasts so long.
Priced at $1.76 per pound, this supersized Sam's Club item is technically a better value than the smaller version at Walmart — $2.38 for a 16-ounce container. However, it only stays good in the refrigerator for one to three weeks and it doesn't freeze well, according to the USDA.
You'll only get your money's worth if you're actually able to use three pounds of sour cream in that timeframe, so think twice before buying.
More From GOBankingRates
About the Author