Year in Review: Top Merchandise Trends in 2020
Yeast, Nintendo Switch and other items were hot buys.
1/11
monkeybusinessimages / Getty Images
Home Exercise Equipment
With gyms closed during lockdown periods in many places, Americans scrambled to create their own at-home gyms. Shopify noted a surge in Google searches for yoga and Pilates mats in 2020, as well as for exercise resistance bands. The YOSUDA Indoor Cycling Bike was one of the top-sellers during Amazon Prime Day this year, Rolling Stone reported, and Peloton sales surged 172% in its fiscal fourth quarter, CNN reported.
2/11
ned the head / Flickr.com
Jigsaw Puzzles and Board Games
Americans discovered there truly is a limit to how much Netflix you can watch, and resorted to old-school methods of staying entertained while staying safe at home. Both jigsaw puzzles and board games were trending merchandise this year, Shopify reported.
3/11
KatarzynaBialasiewicz / Getty Images/iStockphoto
Furniture
The more time Americans spent at home, the more they spent trying to improve their living spaces. According to the Shopify analysis, consumers were particularly interested in upgrading their kitchen furniture, dining room furniture and rugs in 2020.
For Your Next Shopping Trip: 20 Ways To Pay Less at Costco
4/11
mika baumeister / Unsplash
Face Masks
After the Centers for Disease Control and Prevention advocated for the wearing of face masks to mitigate the spread of the coronavirus, many cities and states began mandating face coverings in public places. This led to a surge of face mask sales in the spring of 2020, and the trend has carried on into the holiday season. Research conducted by the NPD Group found that 31% of holiday shoppers plan to buy face masks as stocking stuffers this year.
5/11
Colleen Michaels / Shutterstock.com
Hand Sanitizer
After experts recommended using hand sanitizer as a way to protect ourselves from the coronavirus, bottles began flying off shelves and became nearly impossible to find in stock anywhere.
6/11
Brent Hofacker / Shutterstock.com
Dry Yeast
When 2020 started, you probably never guessed that yeast would become such a hot item. But with people stuck at home, baking became a trendy way to keep entertained and relieve stress. During the four-week period that ended April 11, yeast sales jumped 410% year over year, according to market research firm Nielsen, USA Today reported. This high demand actually led to yeast shortages.
7/11
kelly-sikkema / Unsplash
Disinfecting Wipes and Spray
Clorox and Lysol products have been in high demand since the pandemic hit in March, and they're still difficult to find in stock. In September, Clorox CEO Benno Dorer said that disinfecting wipes likely won't be fully stocked until 2021, San Diego's CBS 8 reported.
8/11
ozgurdonmaz / Getty Images/iStockphoto
Toilet Paper
Toilet paper is another unexpected item that became "hot" this year thanks to the coronavirus pandemic. In March, consumers panic-hoarded toilet paper, and it became nearly impossible to find it in stock on store shelves or online. The second wave of surges in November led to another wave of panic-buying, with Targets and Walmarts across the country running low on supply.
Check Out: Clever Ways To Save Thousands by Cutting Out the Middleman
Disposable Gloves
Even though the CDC has stated that the risk of contracting the coronavirus via surfaces is very slim, many people stocked up on disposable gloves earlier this year to offer an added layer of protection when running errands.
10/11
VioletaStoimenova / Getty Images
Thermometers
Because having a fever can be a symptom of the coronavirus, many people bought thermometers in 2020. For a few weeks, it was very difficult to find them in stock anywhere.
11/11
Wachiwit / Shutterstock.com
Nintendo Switch
Playing video games -- specifically Animal Crossing -- was a very popular way to stay entertained during stay-at-home orders. The Nintendo Switch was the gaming system everyone wanted, and it was tough to find it in stock anywhere earlier this year. Now gamers have turned their attention to the newly released PS5, which is "virtually impossible" to find in-stock, CNET reported.
More From GOBankingRates
About the Author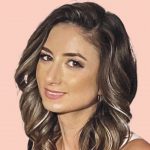 Gabrielle joined GOBankingRates in 2017 and brings with her a decade of experience in the journalism industry. Before joining the team, she was a staff writer-reporter for People Magazine and People.com. Her work has also appeared on E! Online, Us Weekly, Patch, Sweety High and Discover Los Angeles, and she has been featured on "Good Morning America" as a celebrity news expert.