Top Merchandise Trends in 2021

4 min Read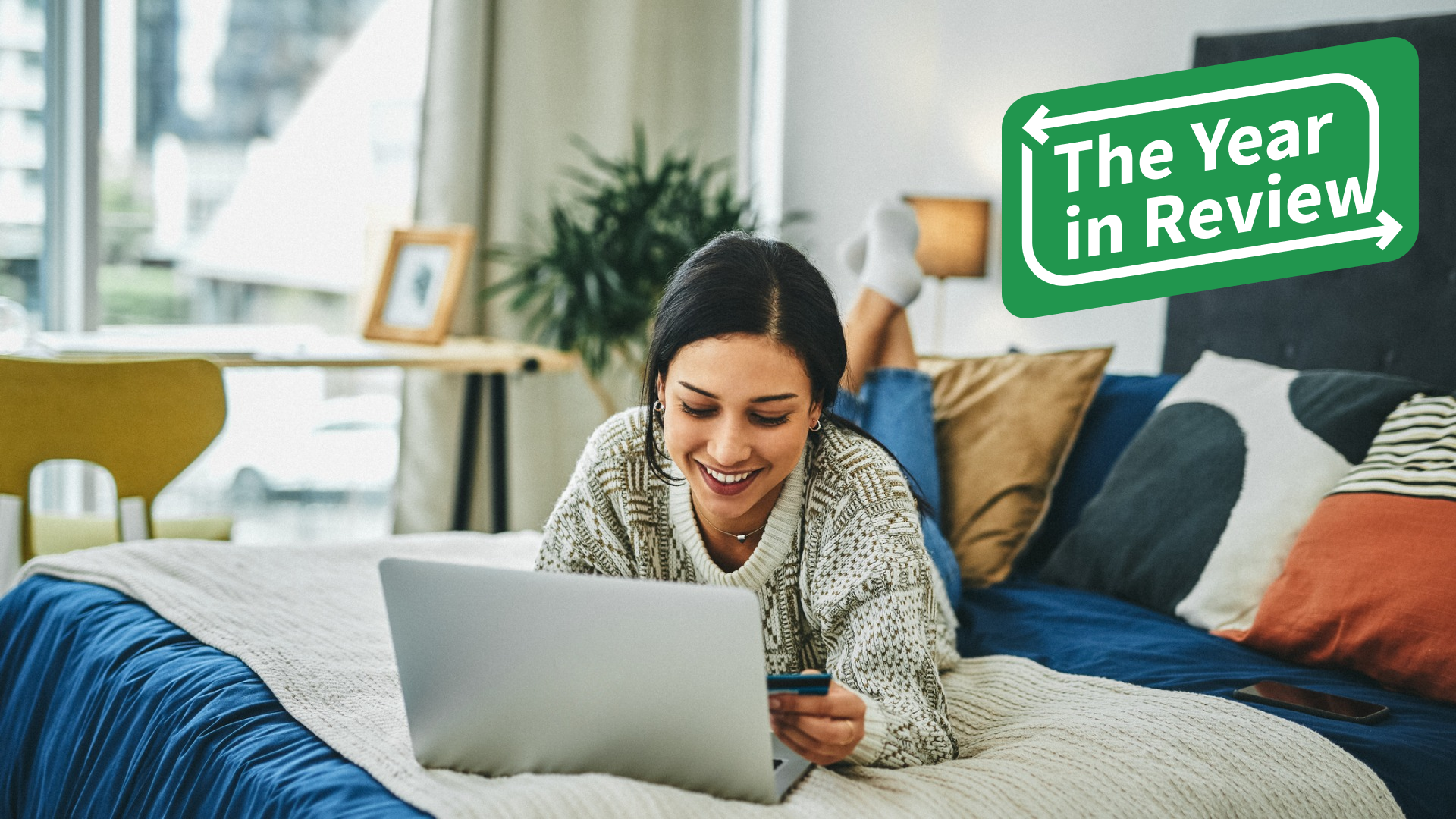 In 2020, the coronavirus pandemic changed everything about life as we knew it – right down to our spending habits. Instead of spending money on work clothes and travel accessories, people bought PPE and home entertainment supplies. Everyday household items like toilet paper and cleaning supplies were hot commodities as people prepared to lockdown at home, and stores ran out of yeast as quarantine baking became a common pastime.
What Others Buy: How These 36 Athletes Spent Their First Big Paycheck
Fast forward a year. With easy access to COVID-19 vaccines and mask orders lifted in most places across the United States, life returned to normal – albeit a new normal – in 2021.
Get Started: Make a Debt-Free Future Your Reality
So how did Americans spend their money in 2021? Read on to find out what Amazon reports was some of its best sellers of the year.
Make Your Money Work for You
Home Entertaining Items
Last year, it was home exercise equipment that filled shopping lists, with gyms closed and people in lockdown. This year, with socializing back in style, items for entertaining guests at home shoved out exercise gear. Count outdoor furniture, such as lounge chairs and dining tables, as well as grills and accessories, among 2021's best-selling products.
Party Supplies
With fears of lockdowns and product shortages, consumers hoarded toilet paper last year. In 2021, with summer weddings and graduation parties back on, the paper products of choice fell under the party supply category. Tableware, which includes paper napkins, and party decorations were hot sellers.
Where to Buy: Despite Reopenings, Online Shopping Is Growing — And More Spending Trends in 2021
Cosmetics
With many cities and states mandating face coverings in public places last year to stop the spread of COVID-19, mask sales took off in 2020. But with the mandates mostly lifted in 2021 – and our faces visible to the public – cosmetics sales understandably rose. The NPD Group said more than 25% of holiday shoppers planned to buy a beauty product as a gift this holiday season. Sales in the beauty sector are up 22% over 2020, according to NPD. Amazon counted premium lipsticks among its top sellers earlier this year, up 58% year over year in April.
Skin Care Products
Our newly unmasked faces also deserved special treatment this year, and NPD reported a 19% increase in sales of skin care items. Amazon said some of its top-selling products in the genre included Proactiv 3 Step Acne Treatment, Aquaphor Healing Ointment Moisturizing Skin Protectant and Aveeno Daily Moisturizing Body Lotion.
Personal Care Items
If the sales of cosmetics and skin care goods are up, it follows that other personal care products would see an uptick in sales, too. Toothpaste, whiteners, mouthwash and curling irons all proved popular among Amazon shoppers.
Check Out: Clever Ways To Save Thousands by Cutting Out the Middleman
Make Your Money Work for You
Dressier Clothing…
Adapting to a new work-from-home lifestyle, we adopted our own version of "business casual" in 2020: athletic wear. To be fair, we did dress it up with a nice shirt or jacket for a Zoom meeting at least. This year, with more social activities and office life back to normal in many instances, new clothes made the shopping list. Amazon said skirts, dresses, dress shirts, suits and even tuxes were popular purchases.
…And Still Casual Clothing
While dressy clothes were in demand, that doesn't mean we put aside our desire for comfortable and workout stuff, too, this year. Amazon's bestseller list for early December included two kinds of men's sweatshirts, women's buffalo plaid pajama pants and quilted flannel shirts for men. At the midpoint of the year, Amazon reported hot sales in the athleisure category, with athletic tops and bottoms and leggings all strong performers. Bike shorts and jogging pants proved popular.
Luggage
With travel back on the agenda in 2021, Americans splurged on new luggage in the first part of the year. Amazon reported its sales were up 460% year over year in the first quarter of 2021. Between the early year sales and disruptions in the supply chain, some of the most popular pieces of luggage were out of stock by fall.
For Your Next Shopping Trip: 20 Ways To Pay Less at Costco
Outdoor Items
In 2020, we spent more time outdoors, avoiding confined spaces for fear of the spread of COVID-19. And we liked it. Amazon reported that in the first quarter of 2021, sales of outdoor living and camping goods had increased by more than 130% over the same period the previous year, apparently in preparation for the spring and summer outdoor season. Gas and propane grills were among the most popular items.
More From GOBankingRates
About the Author