10 Things to Do in Phuket With $5
With the U.S. summer season in full swing, Americans are looking for ways to save money on vacation. For adventurous jet-setters, Southeast Asia holds many opportunities to travel on a budget. In particular, exotic seaside destinations — like Phuket, Thailand — have been popular among frugal tourists. Read on for 10 exciting ways to satiate your wanderlust in Phuket for $5 or less.
1. Eat Street Vendor Cuisine
Travelers who are open to trying local, unfamiliar dishes are in for a treat. Western food establishments that cater to foreign visitors can cost more than authentic eats found on Phuket streets.
John Beisner, a current New Orleans resident, lived in Thailand twice — once in Trang and in Chonburi. From his perspective, the affordability and experience that street vendor food offered couldn't be beat. "Although your doctor will probably highly advise against it, eating street food is not only the most authentic way to experience culinary culture … it is also a great way to save cash," he said. He added that Thai dishes, such as pad ga pow or pad Thai, usually cost $2.90 to $4.40 but are only 85 cents to $1.40 at street vendors.
2. Take Fitness Classes at Tesco Lotus
After enjoying a generous helping of Phuket's authentic street-side delicacies, don't forget to stay active during your stay with complimentary fitness classes at Phuket's local Tesco Lotus shopping center.
"I had a friend who used to say, 'Cheap is good, but free is better,'" said Liz Dahl, travel blogger at Boomer Travel Patrol. "Every day at 6 p.m., they offer free aerobic and fitness classes at Tesco Lotus. Just join in, and stay fit while traveling."
3. Visit the Beach
Phuket is well-known for its scenic and lively beaches, particularly Kata Beach and Patong Beach. A huge part of visiting Phuket is experiencing the area's natural wonders, like its azure waters and picturesque shores. Beisner noted that "beach relaxation is free. Find some people to play soccer with, go in the water [or] read a book."
4.  Explore Phuket in a Tuk Tuk
Do what Lior Krolewicz did, and experience having your own private driver for nearly half the day. "I was looking to tour the cultural spots in Phuket, since the main area is very touristic," said Krolewicz. "I stopped a taxi — tuk tuk — and he was looking to charge me $5 to go to one temple …"
Luckily, a local English teacher walking by heard Krolewicz speaking with the driver about the price to go to just one temple. After talking to the driver, the teacher was able to get Krolewicz a four-hour tour to local temples in Phuket — all for only $5.
5. Go See Big Buddha on the Nakkerd Hills
Situated between Chalong and Kata, the symbolic Big Buddha in Phuket sits atop the Nakkerd Hills. Here, you can enjoy a panoramic view of Phuket. The Burmese white marble statue towers at 45 meters high and 25 meters across its base — that's approximately 147 feet high and 82 feet wide across the base. Donation boxes are accessible to visitors; these funds are put toward the continued maintenance of the site.
6. Shop for Souvenirs
Like in many other Southeast Asian countries, a small budget can go a long way in Phuket. Come prepared to negotiate prices at the Phuket Weekend Market — you'll likely grab great deals on souvenirs and goods to take back home.
"Shopkeepers are used to negotiating prices here, as Phuket is a major tourist destination," said Thailand traveler Glen Loveland, who once bought a sling backpack in Phuket for only $5. "My advice is to realize that many shops will sell the same items. Spend some time benchmarking prices at different shops, and then go back."
7. Hang Out With the Monkeys
Toh Sae Hill, also known as Monkey Hill, is home to an estimated 400 macaque monkeys, according to Phuket.com. Locals and tourists often feed the animals, which is why they'd be very willing to approach you for a handout. The hill overlooks Phuket City, with a shrine located at the bottom of the hill. Use your $5 to buy yourself a snack on the walk up, and don't forget to bring something for the macaques waiting at the top.
8. Get a Relaxing Massage
Work out those bothersome knots with an affordable massage. Katie Fountain of travel blog, The Lucky Couple, is a Canadian expat that relocated to Phuket with her husband. "If your stomach is feeling a bit weak, then you can get a one-hour Thai massage for under $5," she said. "Five dollars goes a long way over here."
9. Sing Karaoke With Your Friends
If you're traveling in a group, a cheap way to have fun on a night out is to go to a karaoke club. Private rooms at The Bale, a popular karaoke joint in Phuket, go for as low as 300 baht — about $8.60 — per night. When you split the price among your group, this is an incredibly affordable way to have a memorable night out.
10. Indulge With a Manicure
If you're in the mood to get primped, Fountain suggests getting a manicure. "Getting your nails painted ranges from $4.35 to $22, depending what you get done."
Keep reading: 9 Best Travel Apps to Get Before Your Trip
About the Author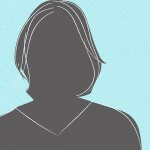 Jennifer Calonia is a personal finance journalist covering topics about banking, consumer savings, loans and debt. Her features and helpful savings tips encourage and empower households across America to achieve financial balance.