The 15 Best Countries to Travel to This Spring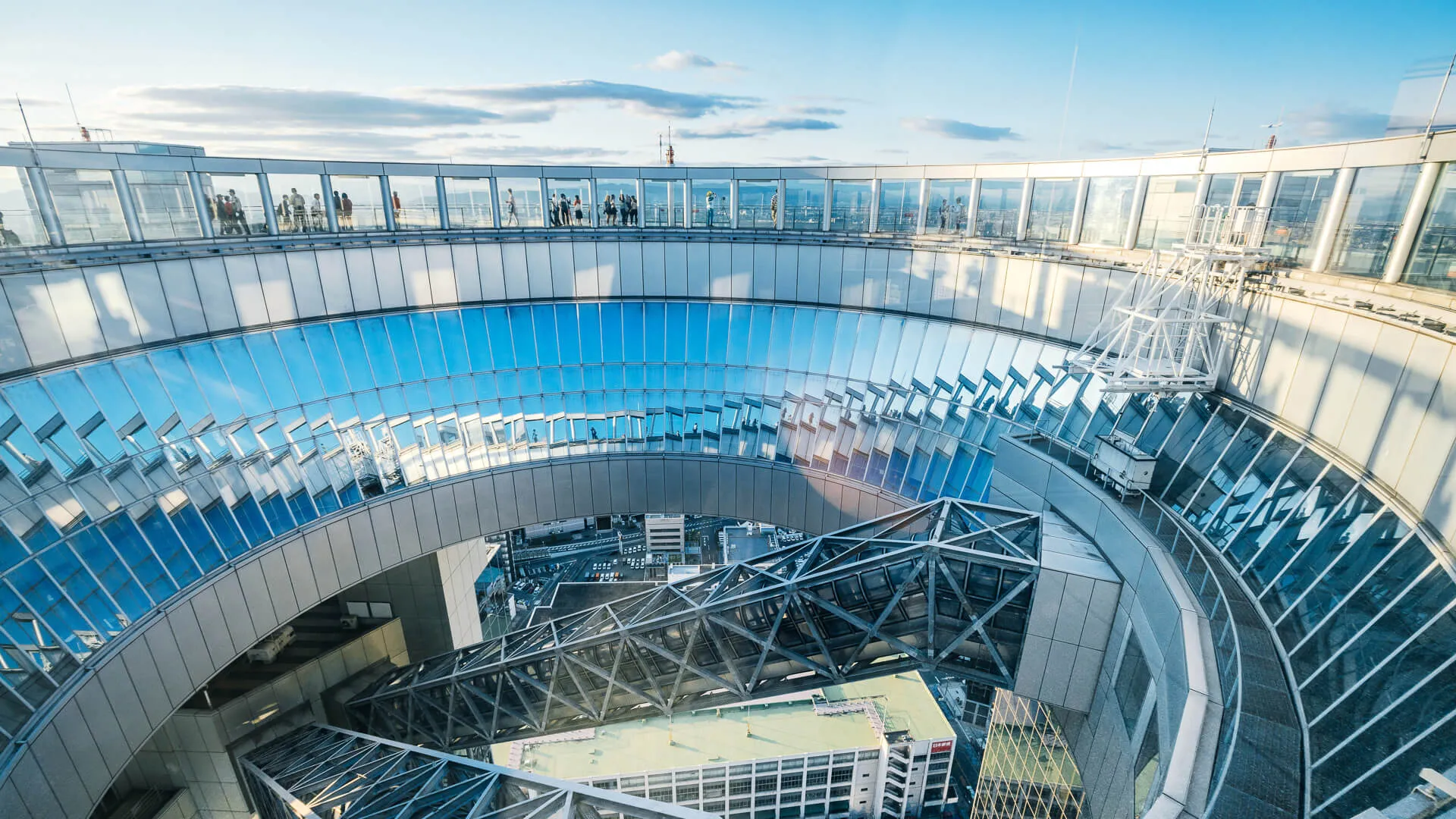 Spring travel — in particular, March through May — offers some of the best prices of the year in many parts of the world. If you want to travel internationally but save money on airfare, consider visiting some of your favorite countries during the spring.
Using data from travel planning site Hipmunk, GOBankingRates rounded up the countries that are expected to have lower round-trip airfare during the spring.
Click through to see the best affordable destinations to visit this year.
15. Johannesburg, South Africa
Month to visit: MayPrice for that month: $1,393Average price: $1,827Savings: 24 percent
In South Africa's largest city, you'll find lots to do in Johannesburg at any time of year, such as visiting Nelson Mandela's former residence — now the Mandela House Museum — or the Johannesburg Art Gallery.
May is a great month for outdoor activities, such as boating at the lake at Hermann Eckstein Park, screaming your way through thrill rides at the Gold Reef City theme park or strolling the Johannesburg Zoo. The month ― remember it's fall there in May ― sees little rain and daytime temperatures are in the upper 60s.
Click through to see more destinations to visit before they get expensive.
Make Your Money Work for You
14. Sydney
Month to visit: MarchPrice for that month: $1,350Average price: $1,719Savings: 21 percent
March is the end of summer in Sydney, with days in the upper 70s ― just right if you want to visit the city's beaches and public gardens.
Days in the upper 70s are just right for strolling along the 3.7-mile coastal trail that leads from Bondi Beach to Coogee Pavilion, a seaside restaurant where you can dine on the roof and enjoy 270-degree views.
13. Delhi, India
Month to visit: MayPrice for that month: $945Average price: $1,200Savings: 21 percent
Prepare for hot, dry weather when you visit Delhi in May, when temperatures hover in the low 100s during the day. Spend the hot part of the day in world-class museums and head out to Lodhi Gardens in the early evening when people ranging from businessmen to teens socialize along its palm-lined pathways. Round out the day by exploring the city's renowned nightclub scene.
12. Frankfurt am Main, Germany
Month to visit: MarchPrice for that month: $935Average price: $1,169Savings: 20 percent
Frankfurt am Main is one of the destinations that will be cheaper to visit this year compared to last year. Although March weather averages 52 degrees during the day to just about freezing at night, there are plenty of things to do where you won't feel chilled.
Visit the Goethe House Museum, the preserved home of 18th-century writer Johann Wolfgang von Goethe, or dine with a view at the Main Tower Restaurant & Lounge, the city's highest vantage point.
11. Hyderabad, India
Month to visit: MarchPrice for that month: $907Average price: $1,364Savings: 33 percent
Although Hyderabad was one of the most expensive travel destinations of 2017, you'll save money if you visit during March this year.
Trade snowy, windy spring weather in the U.S. for sunny 97-degree days when you visit Hyderabad in March. You might even catch some of the Deccan Festival, held each February and continuing into March. The city comes alive with fairs, food festivals and evening social gatherings filled with music and other cultural experiences.
Make Your Money Work for You
10. Osaka, Japan
Month to visit: MarchPrice for that month: $884Average price: $956Savings: 8 percent
You'll surround yourself with cherry blossoms throughout the city of Osaka when you travel there during March.
Visit Osaka Castle, a 16th-century building featuring what is known as the greatest stone wall in Japan, and its adjacent park filled with blooming cherry, peach and plum trees. Gaze out over the entire city in bloom from the Umeda Sky Building's open-air observatory and glass elevators.
9. Barcelona, Spain
Month to visit: MarchPrice for that month: $822Average price: $1,028Savings: 20 percent
Famous for its gingerbread house-like architecture, art and romantic ambiance, Barcelona rolls out some of its nicest weather during March with 63-degree days and low precipitation.
Check out a variety of critters, including California sea lions, at the Zoo de Barcelona. Walk through an underwater tunnel surrounded by sharks at L'Aquarium de Barcelona, or cruise the city's coastline in a pleasure boat.
8. Lisbon, Portugal
Month to visit: MarchPrice for that month: $817Average price: $1,058Savings: 23 percent
One of the most stunning places you can visit on the cheap at any time of year, Lisbon rolls out weather in the mid-60s in March, making it just perfect for getting out and exploring.
Once you're there, you don't have to spend much to see the sights. Check out free and low-cost museums, or listen to soulful Fado music in the Moorish Alfama District.
7. Kuala Lumpur, Malaysia
Month to visit: MarchPrice for that month: $794Average price: $976Savings: 19 percent
Malaysia is one of the countries with the cheapest flights, and you'll save more money if you visit Kuala Lumpur in March.
Kuala Lumpur's contrast of its iconic skyscrapers and British colonial architecture make the city a must-see inexpensive travel hotspot. The money you'll save in March will pad your purse for world-class shopping in large malls and colorful shophouses, as well as for a refreshing drink to cool off on 92-degree days. At least March doesn't have the humidity of monsoon season.
Make Your Money Work for You
6. Istanbul
Month to visit: MarchPrice for that month: $761Average price: $973Savings: 22 percent
Experience the mélange of cultures that dominated Turkey's largest city, Istanbul, over the centuries in its Old City ― but without the crowds when you visit in March.
Days are still cool, averaging in the mid-50s, perfect for strolling the colorful pedestrian street, Istiklal Avenue, marveling at the architecture of the Blue Mosque or strolling the covered streets of the Grand Bazaar.
5. Madrid
Month to visit: MarchPrice for that month: $698Average price: $948Savings: 26 percent
Comfortable days in the low 60s during March make it an ideal month to explore Madrid without the crowds you'll find in Spain during other times of the year.
Colorful, honey-scented almond and cherry blossoms fill the city's public parks. Head to Lavapies in the southern part of the city to dine on terraces with views of cherry blossoms arching over charming streets flanked by historic Corrales housing dating to the 1600s.
4. Berlin
Month to visit: MarchPrice for that month: $675Average price: $950Savings: 29 percent
Berlin is an ideal spot to celebrate the Irish national holiday of St. Patrick's Day.
Belly up to one of the longest bars in Europe — more than 118 feet long — at the Irish Pub at the Europa-Center. Or, select from more than 600 varieties of whiskey at the Offside Pub to pair with a Guinness, a draft beer or some cider.
3. Punta Cana, Dominican Republic
Month to visit: MayPrice for that month: $574Average price: $681Savings: 16 percent
You can enjoy some of the best weather and smallest crowds when you visit Punta Cana in May. Winter crowds have left, spring break is in the rear-view mirror and summer visitors are still a month away.
Relax on the 20 miles of Coconut Coast beaches, or look for native wildlife at the 1,500-acre Indigenous Eyes Ecological Park and Reserve.
Make Your Money Work for You
2. Montego Bay, Jamaica
Month to visit: MayPrice for that month: $573Average price: $637Savings: 10 percent
Montego Bay might be a popular summer hot spot among the royals, but consider visiting during the spring to save money.
Although May is technically a peak travel season in Montego Bay, the month is perfectly positioned at the end of the winter getaway season — a month after Carnival and a month prior to the summer tourist and then hurricane season. Wiggle your toes on the Doctor's Cave and Walter Fletcher beaches, and enjoy fewer crowds in the reggae bars and dance halls.
1. Bogota, Colombia
Month to visit: MayPrice for that month: $484Average price: $595Savings: 19 percent
As the largest city and capital of Colombia, there's always a lot to do in Bogota. Explore the city's unique mix of old and new. Tour the Gold Museum, which rolls out pre-Hispanic artifacts, shop for high-end fashion items in modern malls throughout the city or visit markets specializing in local fruits or antiques.
Methodology: All data was sourced from Hipmunk's Annual Travel Planning Guide. Hipmunk analyzed the average booking prices for RT airfare departing from the U.S. from June 1, 2016, to Nov. 30, 2017, for flights that departed and returned in 2017.