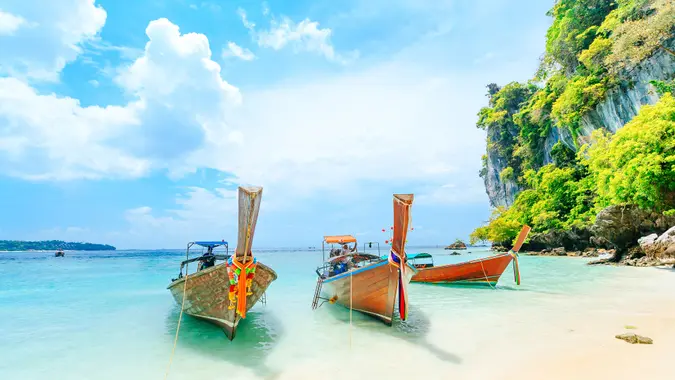 CHAINFOTO24 / Shutterstock.com
Dreaming of a tropical vacation on a budget? While some island getaways might cost you thousands, with a bit of research you can enjoy cheap vacations in lavish hotels and resorts that cost less than $300 per night. Here are nine exotic destinations for your next vacation overseas.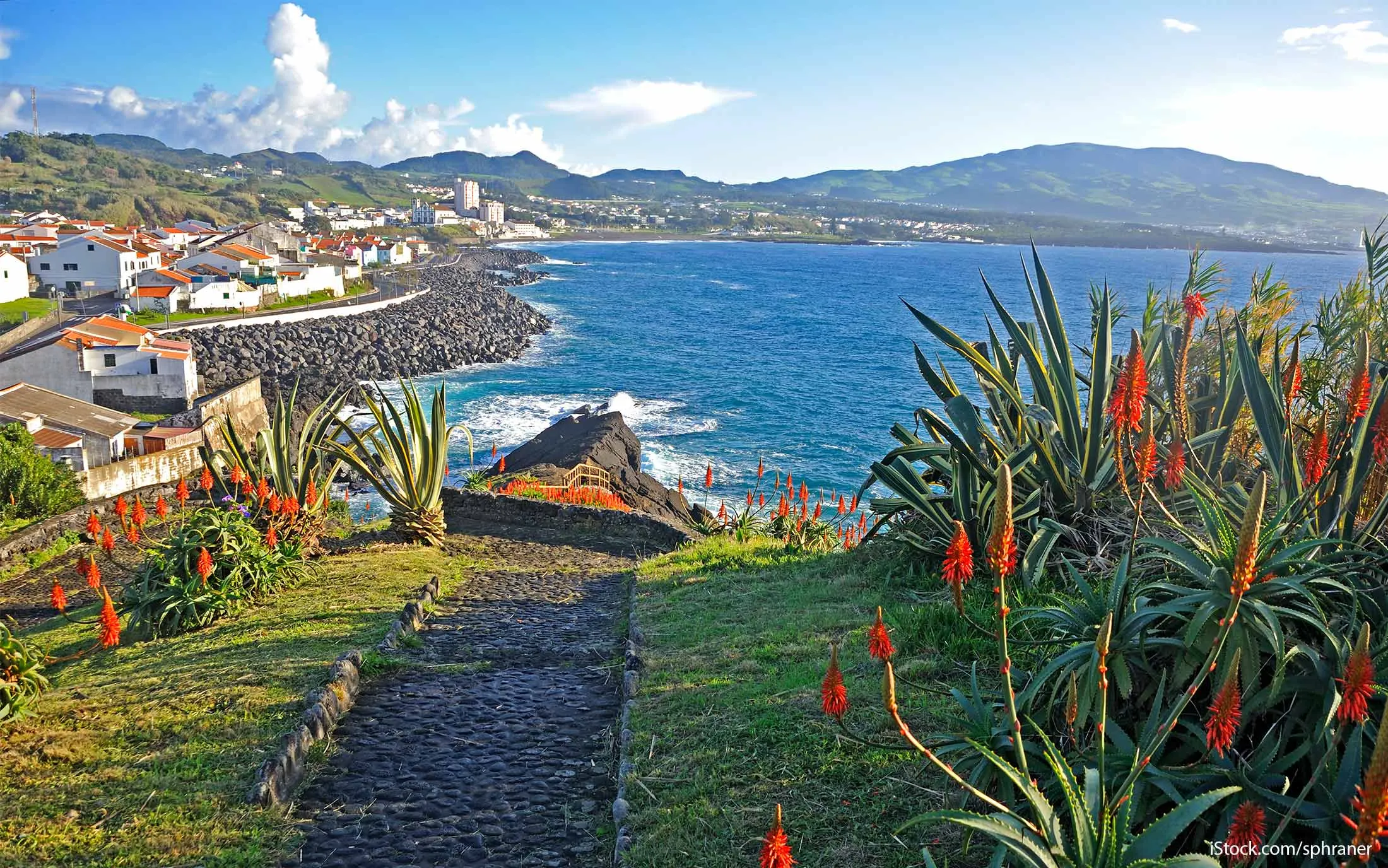 1. Azores Islands
Atlantida Mar Hotel
Cost: From $76 per night
The nine volcanic Azores Islands, located 1,000 miles west of Portugal, offer a unique tropical experience. You can explore black sandy beaches or enjoy horseback riding, scuba diving, hiking and more.
Elizabeth Avery, the founder of travel advice and booking site Solo Trekker 4 U, suggested looking to hotel and resort meal plans to save money.  "I found at one resort the meal plan was excellent and a savings of about $75 per day," she said.
Avery also advised booking your flight early. "Although there are flights from the U.S. East Coast and Europe, this is not as active and competitive [of a] route as many others," she said. "Therefore, it is important to book ahead for best deals, go off-season or make it an add-on returning from Europe."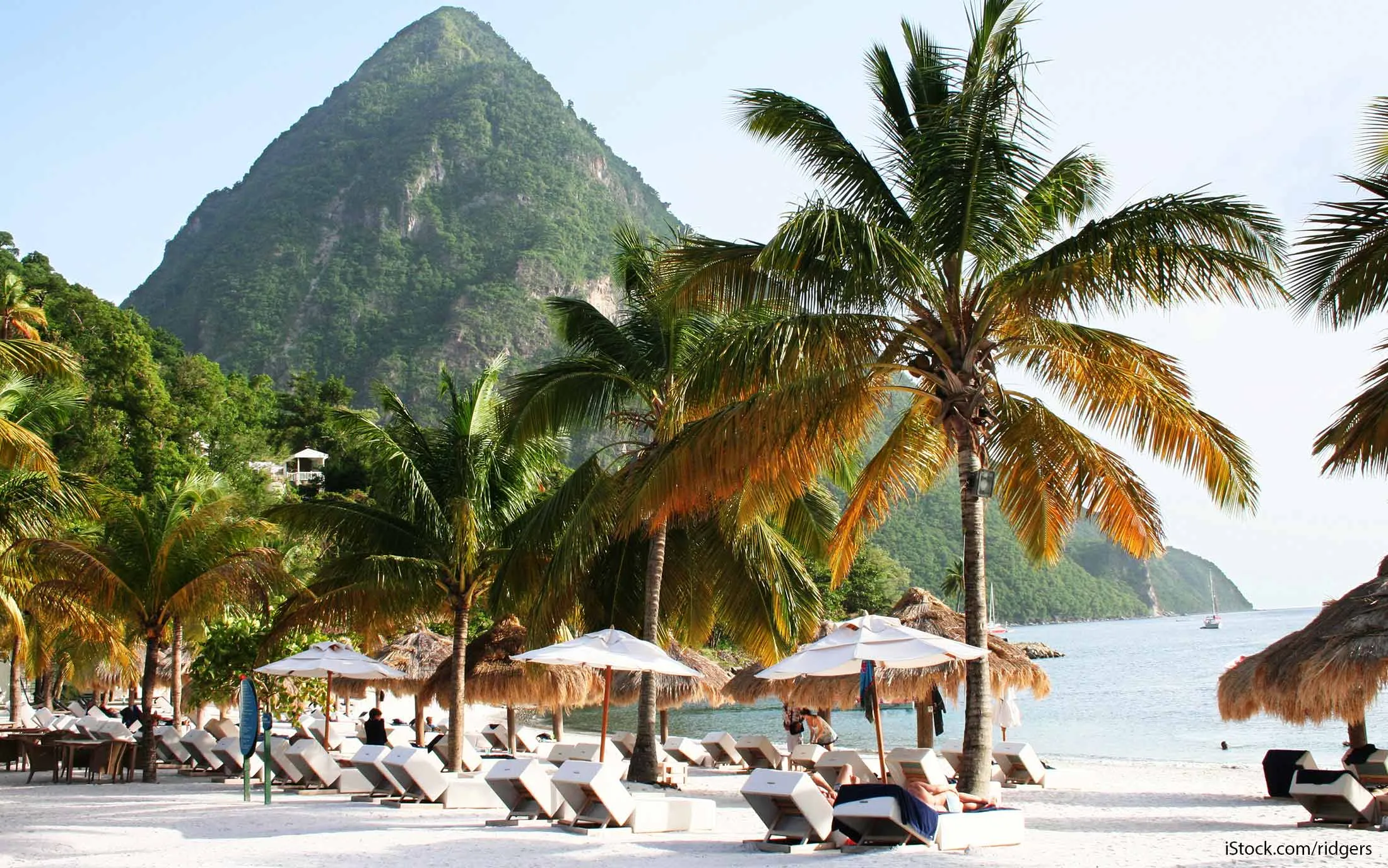 2. Saint Lucia
Mango Beach Inn
Cost: From $135 per night per couple
Saint Lucia is part of the Caribbean's Lesser Antilles and continually recognized as one of the leading wedding and honeymoon destinations worldwide, said Ayana Young, a spokesperson for the island. It's also a great family vacation destination.
"Island activities include hiking tours, diving, zip-lining, ATV rides, and even a water park," she said, adding that August is a great time to save money on the island vacation destination because many of the hotels and resorts lower their rates considerably.
Make Your Money Work for You
The Mango Beach Inn, for instance, can see rates as low as $90 in August. Amenities include free WiFi, a buffet breakfast, laundry service, ferry service and more.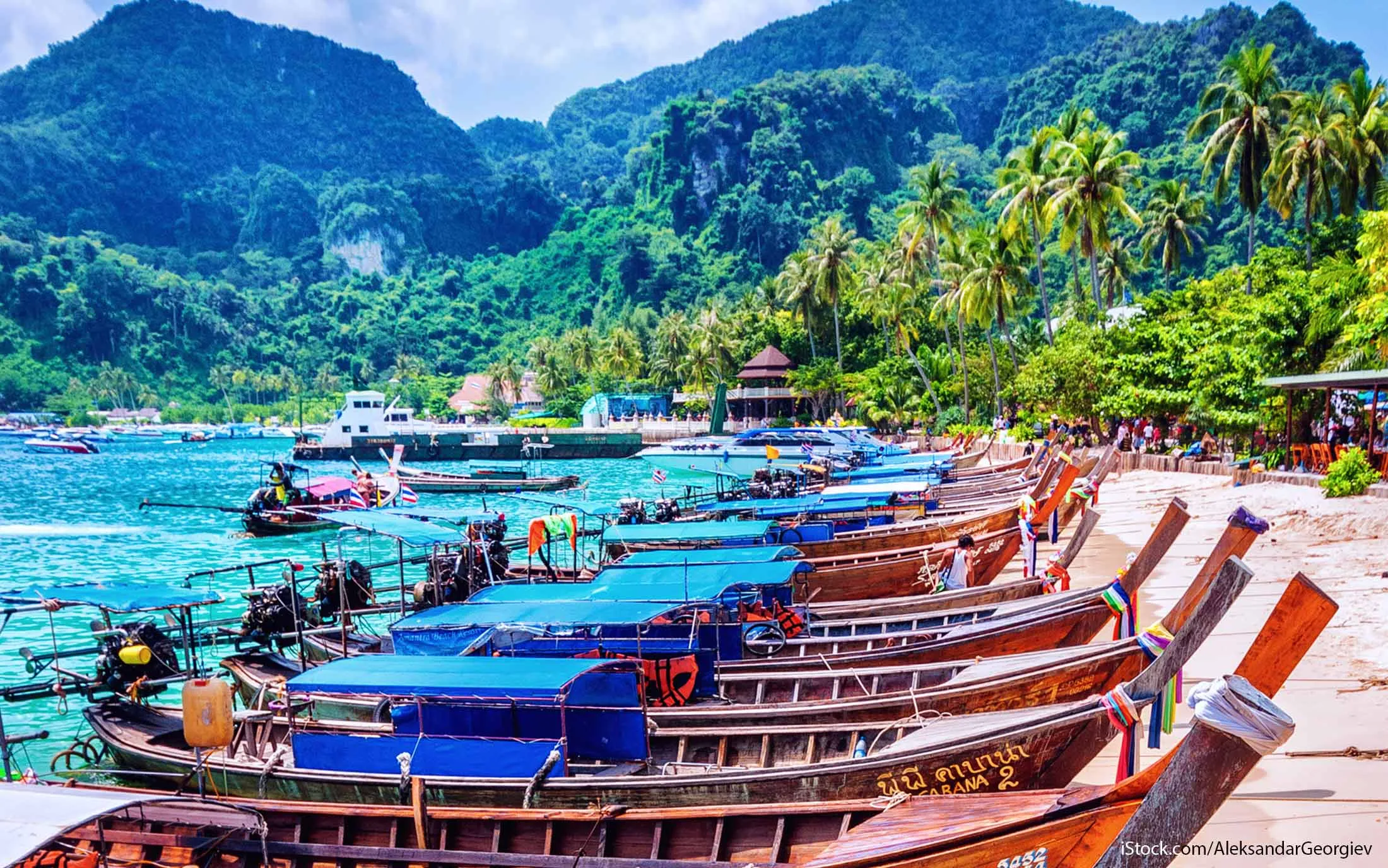 3. Phuket, Thailand
Novotel Phuket Vintage Park Hotel
Cost: From $72 per night
Phuket Island in Thailand has been the backdrop of two James Bond movies, Leonardo DiCaprio's "The Beach," Oliver Stone's "Heaven & Earth" and other films — and for good reason. With pristine beaches, the island is an exotic destination for tourists seeking out cheap vacations.
Avery said her recommended hotel features free WiFi, a spa, pool, and fitness center. Around the island, visitors can go scuba diving and snorkeling, canoeing, fishing and mountain biking. All are affordable options too, said Avery.
To save money, she suggested emailing the concierge to arrange transportation from the airport. "The international airports around the world often have monopolies on transportation into town or resorts and can be incredibly costly," she said.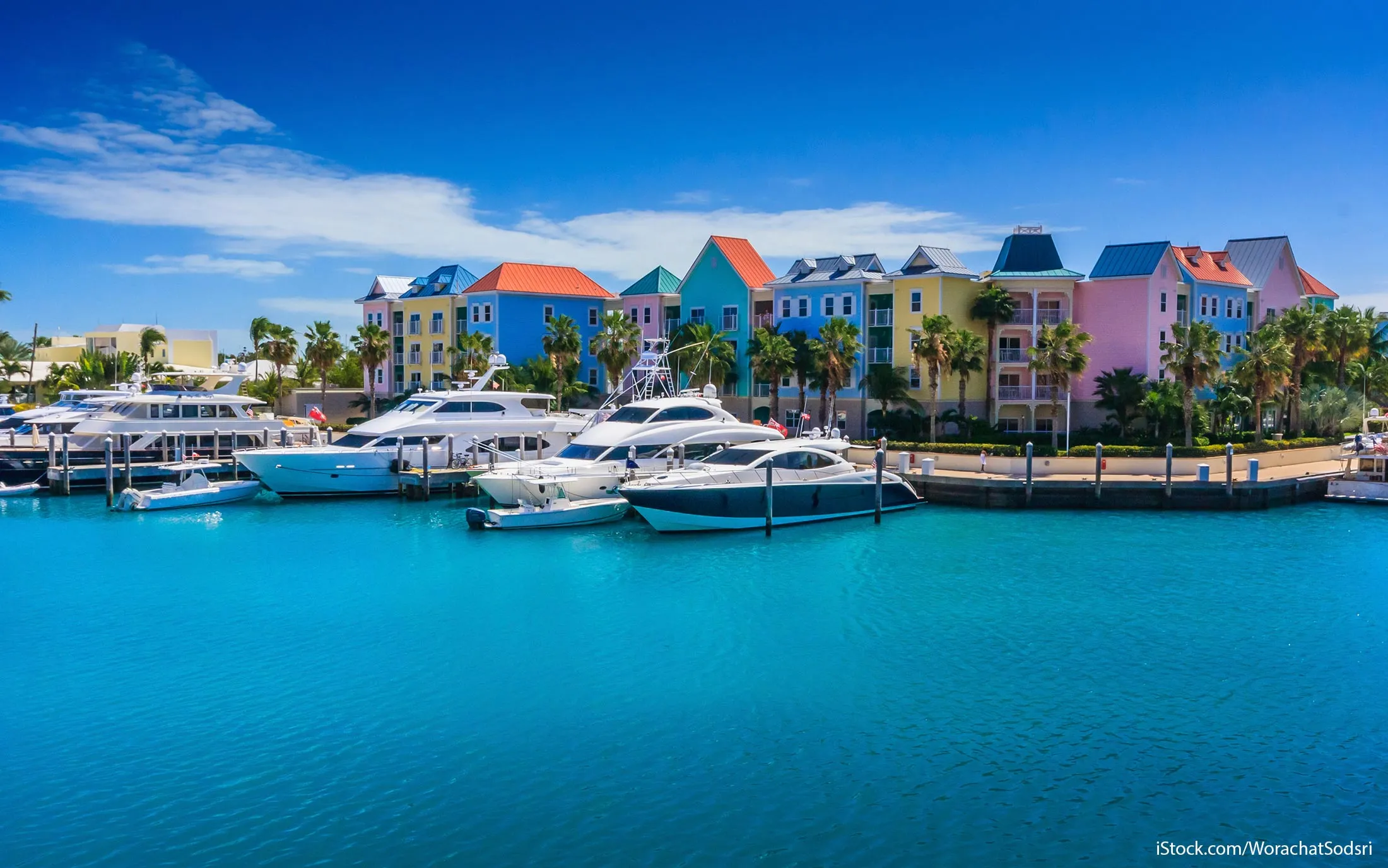 4. Nassau, Bahamas
Breezes Resort & Spa
Cost: From $275 per night

Any cheap vacation idea can spiral over budget from unforeseen costs, such as due to food and drinks. An all-inclusive resort can help you control those costs. Travel representative Nabeela Aysen said Breezes Resort & Spa, located on a white sandy beach in Nassau, can help vacationers save money.
"Breezes is a super-inclusive resort," she said, "which means all gratuities and activities within the resort are included, thus giving guests peace of mind and saving them money." The resort even comes with a Sunshine Guarantee. For each day the sun doesn't shine, you get a credit toward a future vacation at the resort.
Make Your Money Work for You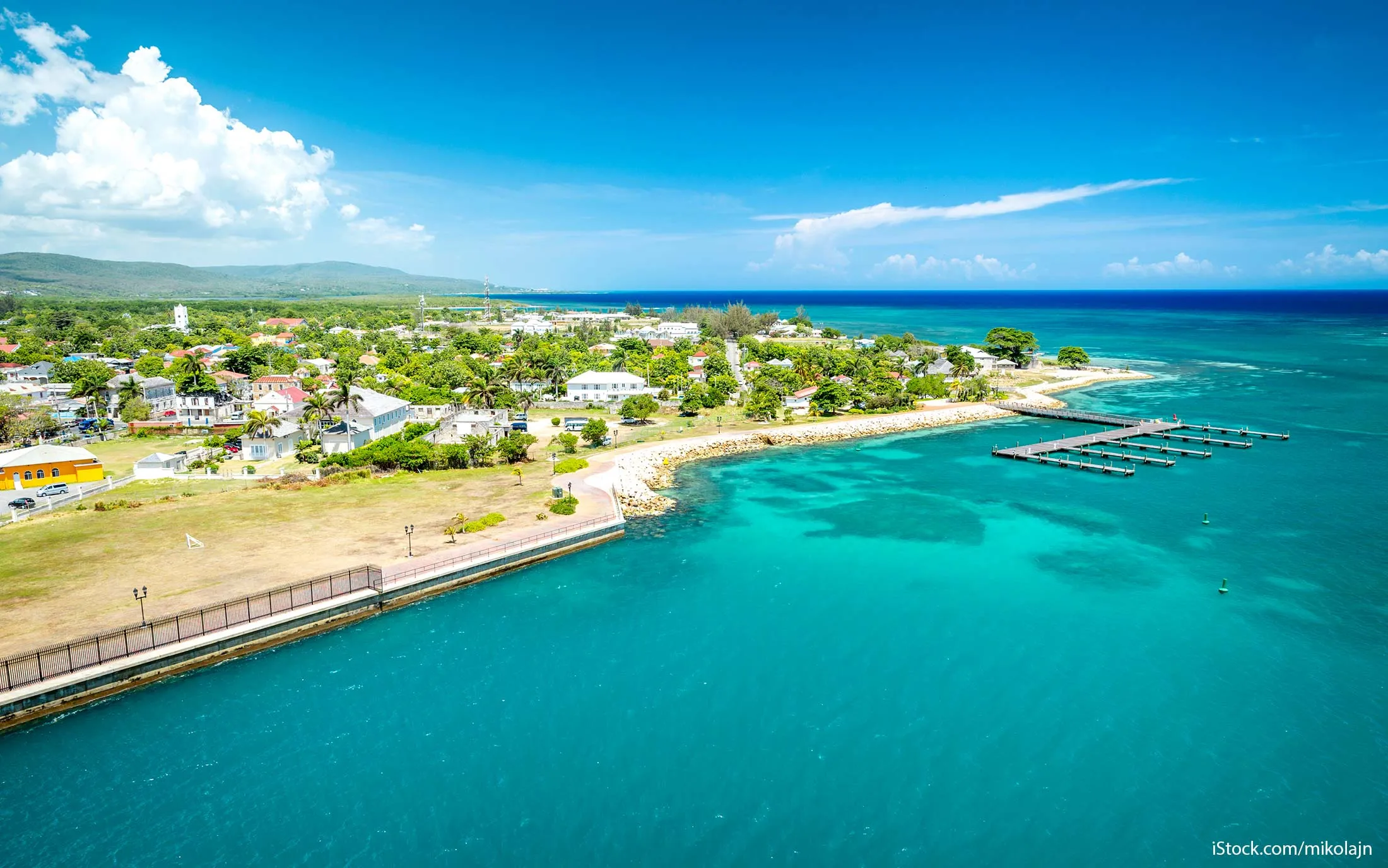 5. Jamaica
Legends Beach Resort
Cost: $118 per night per couple

It's hard to imagine a more laid-back island than Jamaica. Play it right and kicking back can be affordable, too.
If you're looking for a small, comfortable, oceanfront hotel on the island nation, Legends Beach Resort is a good choice, said Amanda Gerecs of travel site CheapCaribbean.com. The resort has a six-night package deal for $619 per person, based on double occupancy and including airfare from certain destinations.
Gerecs said the resort features two pools, tennis courts and a soft sandy beach that has calm, blue waters. The area is also great for sailing and fishing. If you're especially adventurous, take a free shuttle to Samsara Cliff Resort where you can go cliff diving.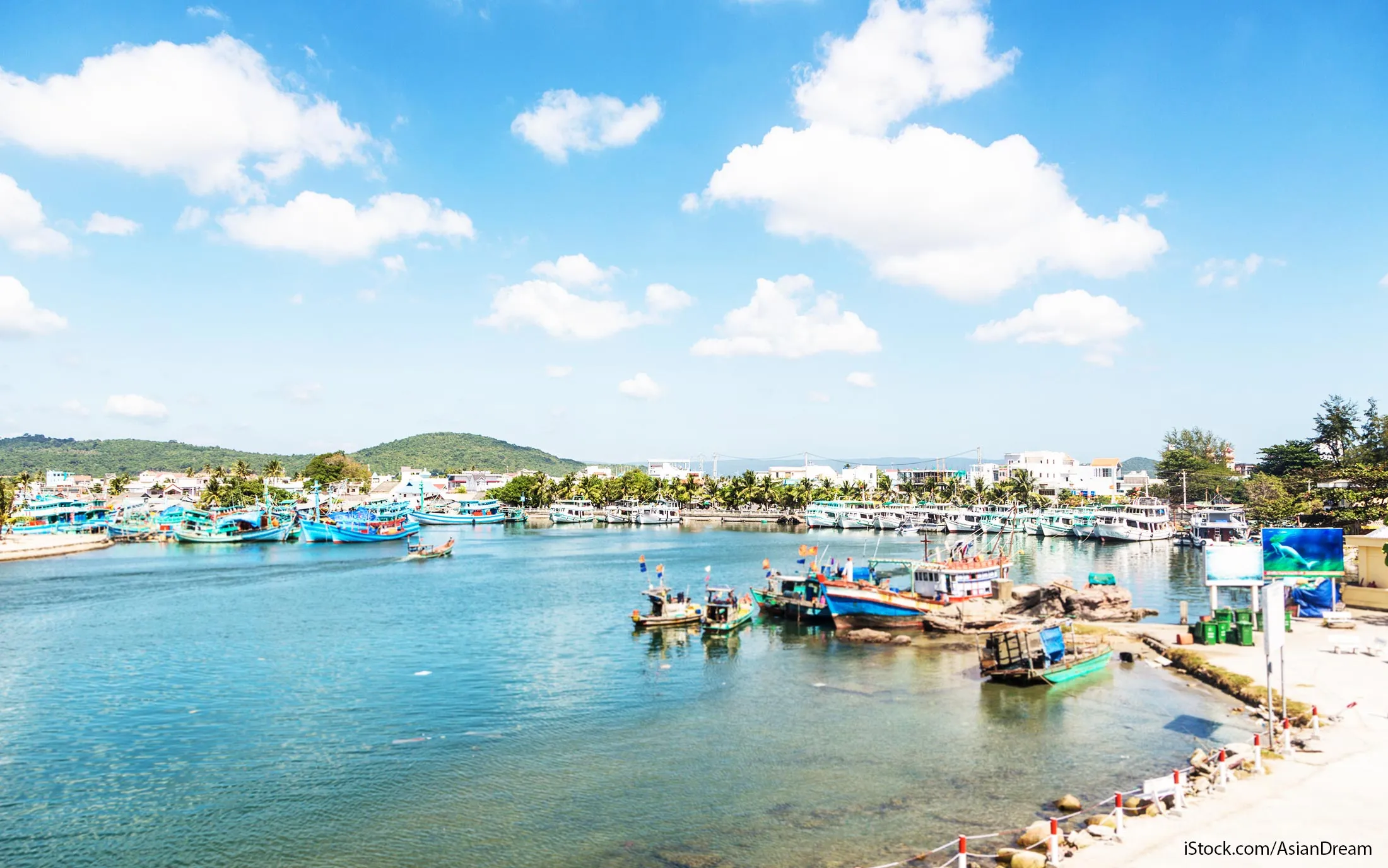 6. Phu Quoc, Vietnam
Vinpearl Resort & Spa Phu Quoc 
Cost: From $133 per night

Phu Quoc is a couple of miles from Cambodia and just under 30 miles from the southern tip of Vietnam. With luxury resorts for under $150 per night, Phu Quoc is a favorite island getaway for Brendan Gibson, who helps others travel and work as ESL teachers through New Life ESL.
There, the Vinpearl Phu Quoc Resort has a private beach, pool, sauna, golf course and more. The amenities are typical of what you get for $150 or less, said Gibson. "Expect great seafood dishes to be less than $5 per person, and a night of cocktails won't be too expensive either," he added.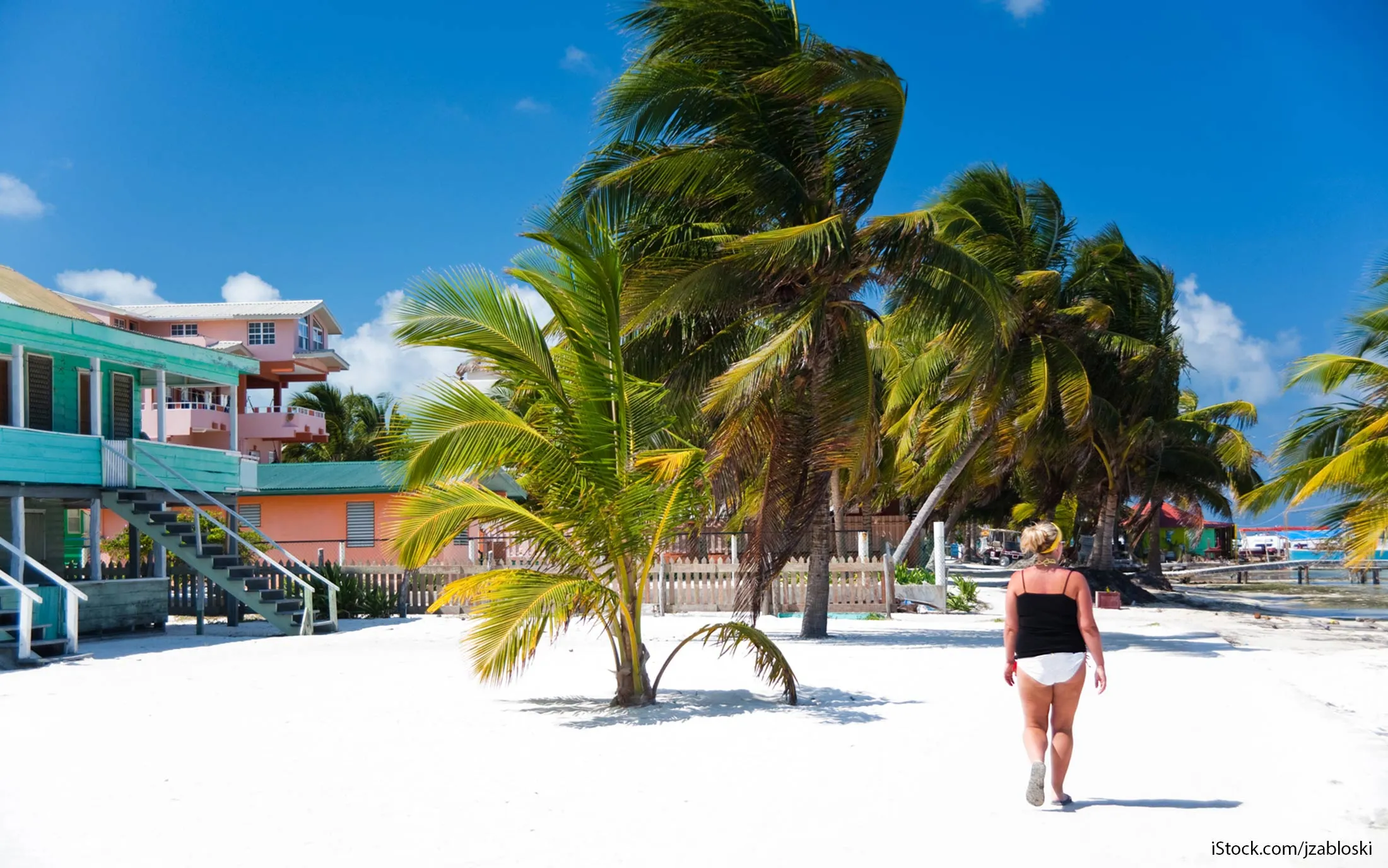 7. Caye Caulker, Belize
Colinda Cabanas
Cost: From $89 per night for a double

Caye Caulker measures five miles by 1.2 miles, offering an affordable island getaway. Ashley Smith of My Wanderlusty Life said Colinda Cabanas is a great place to stay, with some oceanfront cabanas available for under $150 per night.
"Located right on the water, these cabanas come complete with a stocked kitchenette, free WiFi and two complimentary bicycles for exploring the island," she said. To save money, use the bikes for transportation rather hiring a golf cart taxi. "Also, eat at the many roadside food stands. The quality far exceeds that of nicer restaurants and at a quarter of the price."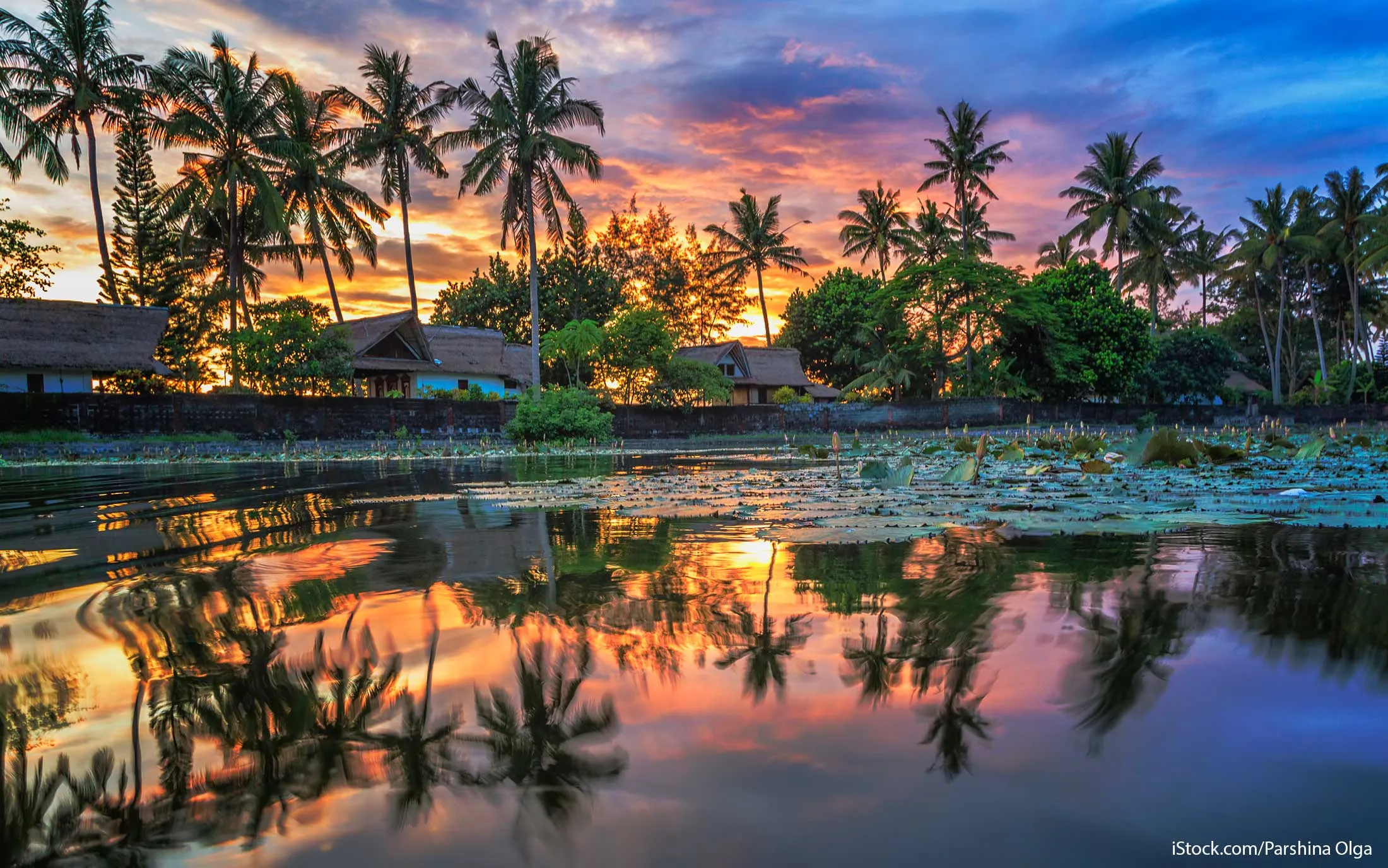 8. Bali, Indonesia
Sri Phala Resort & Villa
Cost: From $29 per night

Whether you're surfing, scuba diving or lying out in the sun, there's never a dull moment on this balmy Indonesian isle. Bali offers a cheap island getaway for tourists, with activities like private tours, dirt bike rentals and ATV beach tours costing under $100, according to Lonely Planet. Meals can be found for under $5, and spa treatments cost between $7 and $30.
The best rates can be found in the off-season, which is from January through April, October, and November. If you go during high season in July and August, expect rate hikes of 50 percent or more.
Find Out: 10 Insider Secrets to Get a Free Flight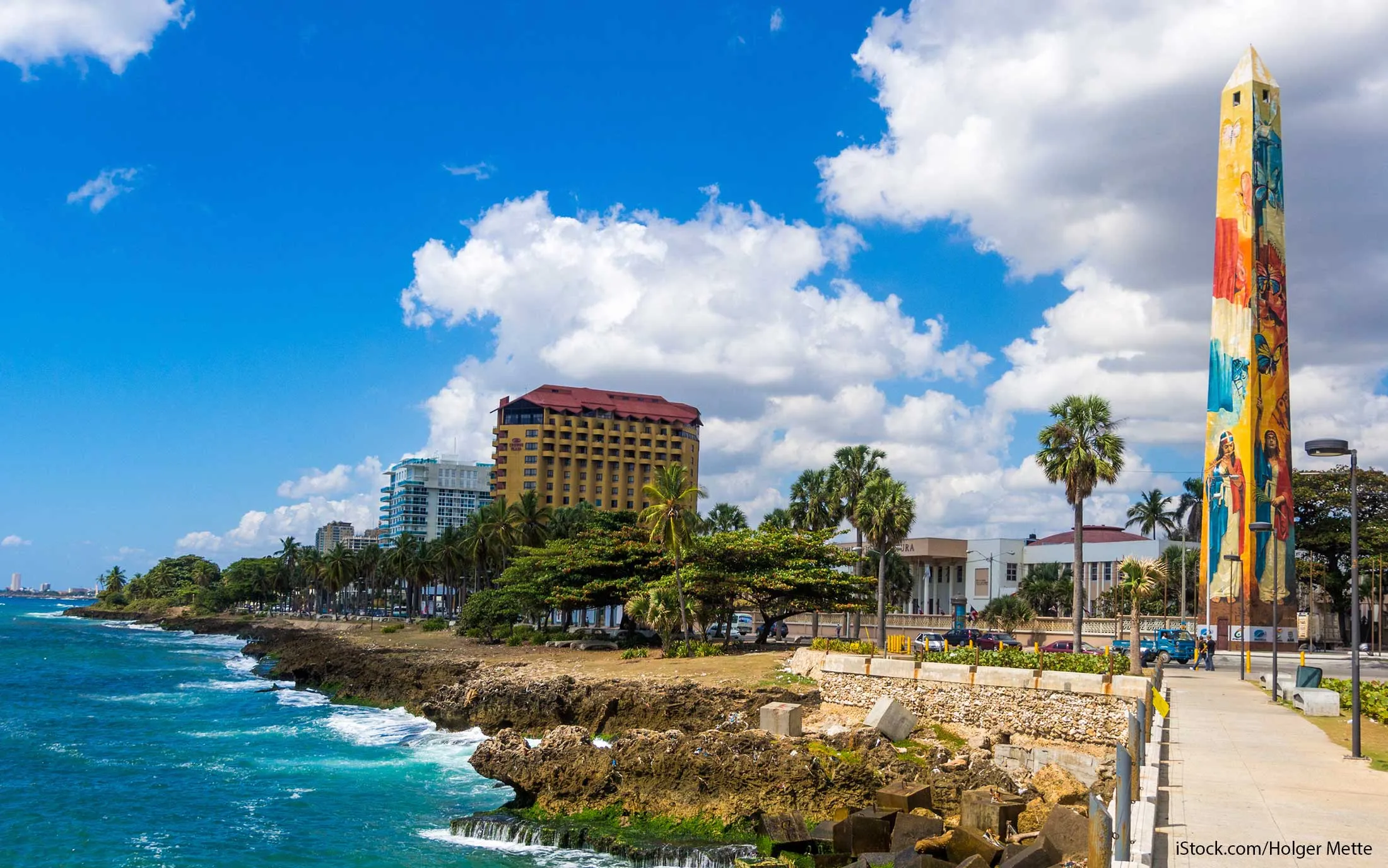 9. Dominican Republic
Renaissance Santo Domingo Jaragua Hotel & Casino
Cost: From $102 per night
The Dominican Republic is an inexpensive tropical vacation spot with white sandy beaches and clear Caribbean waters.
Avery said the Renaissance Santo Domingo is a four-star hotel with rooms that feature both refrigerators and coffee makers, making saving money easier.
"Just say no to the minibar at the hotel and hello to the minimart or better yet, the grocery store, for a picnic outdoors or in your room," she said. That leaves more money for some of the island's attractions, such as historic marketplaces, night clubs, and daylong excursions.
Disclaimer: Pricing accurate for April 2019. Costs are rough estimates and subject to change. 
More on Saving Money and Travel