8 Tips to Fly Internationally for the Price of a Domestic Flight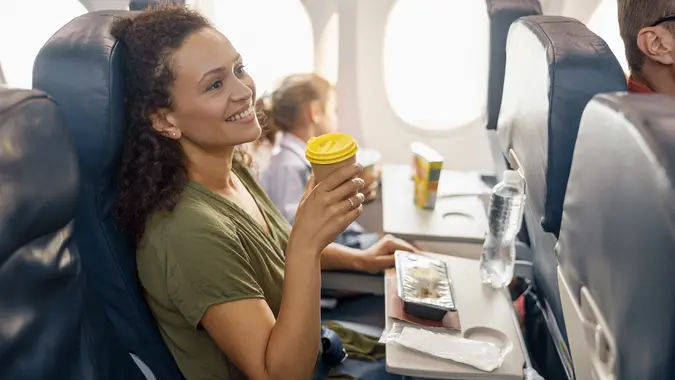 Yaroslav Astakhov / iStock.com
Traveling internationally often comes with the assumption of hefty price tags. However, with some savvy strategies and flexibility, you can explore global destinations for the cost of hopping over to the next state. Here's how to fly internationally for the price of a domestic flight.
1. Be Flexible With Your Dates
Airlines are notorious for adjusting their prices based on demand. If you can be flexible with your travel dates, you're more likely to snag a bargain. Sites like Google Flights or Skyscanner can show you a calendar view of fare prices over a month. Flying mid-week, especially on Tuesdays and Wednesdays, can also be cheaper. Additionally, flying on the holiday itself, like Thanksgiving Day, often yields lower prices.
2. Use Flight Comparison Tools
Don't rely on a single website for your flight booking. Use comparison tools like Kayak or Momondo to check multiple airlines and booking sites at once. This will give you a broader view of the available deals. Some of these sites have an alert system, where you can set notifications for price drops on your preferred routes.
3. Consider Alternative Airports
Big city airports are convenient but often pricier. Consider flying out of or into smaller, regional airports. These can offer significant savings and may not be as far from your destination as you think. For example, flying into Gatwick rather than Heathrow when visiting London, or choosing Newark over JFK when heading to New York City.
Make Your Money Work for You
4. Embrace Layovers
Non-stop flights are great, but they come with a premium. Opting for a flight with one or two layovers can cut costs drastically. Sometimes, you can even turn these layovers into an advantage by creating a mini trip in a city you haven't visited before. Just make sure the layover is long enough to avoid a mad dash through the airport.
5. Book Early — But Not Too Early
Booking at the right time can be tricky. When it's too early, airlines haven't started discounting seats. When it's too late, you may face last-minute surcharges. As a guideline, start searching for international flights about two to three months before your desired departure date for the best deals.
6. Use Points and Miles Wisely
If you've been hoarding points and miles from credit card purchases or previous flights, now might be the time to use them. Sign up for airline newsletters and loyalty programs to get wind of point deals. Sometimes, booking an international flight can cost fewer points than a domestic one, depending on the promotion.
7. Consider Shoulder Season
Every destination has a peak season with sky-high prices. But just before or after this period, the "shoulder season," prices can drop significantly. The weather is often still favorable, and attractions are less crowded. For instance, Europe in the fall or Latin America in the spring.
8. Track Your Flights  
Once you've set your sights on a destination, start tracking flight prices with tools like Hopper or AirfareWatchdog. These services use algorithms to predict when prices will rise or fall, and they can notify you when it's the best time to buy.
Make Your Money Work for You
The Takeaway
Flying internationally without breaking the bank requires a blend of timing, research, and a touch of luck. By employing these tips, you'll stand a better chance at booking a flight to a dream destination for the price of visiting your hometown. So, start planning your next trip. The world awaits, and it doesn't have to cost a fortune.
Editor's note: This article was produced via automated technology and then fine-tuned and verified for accuracy by a member of GOBankingRates' editorial team.
More From GOBankingRates