5 Ways To Save Money on Your Next Camping Trip

5 min Read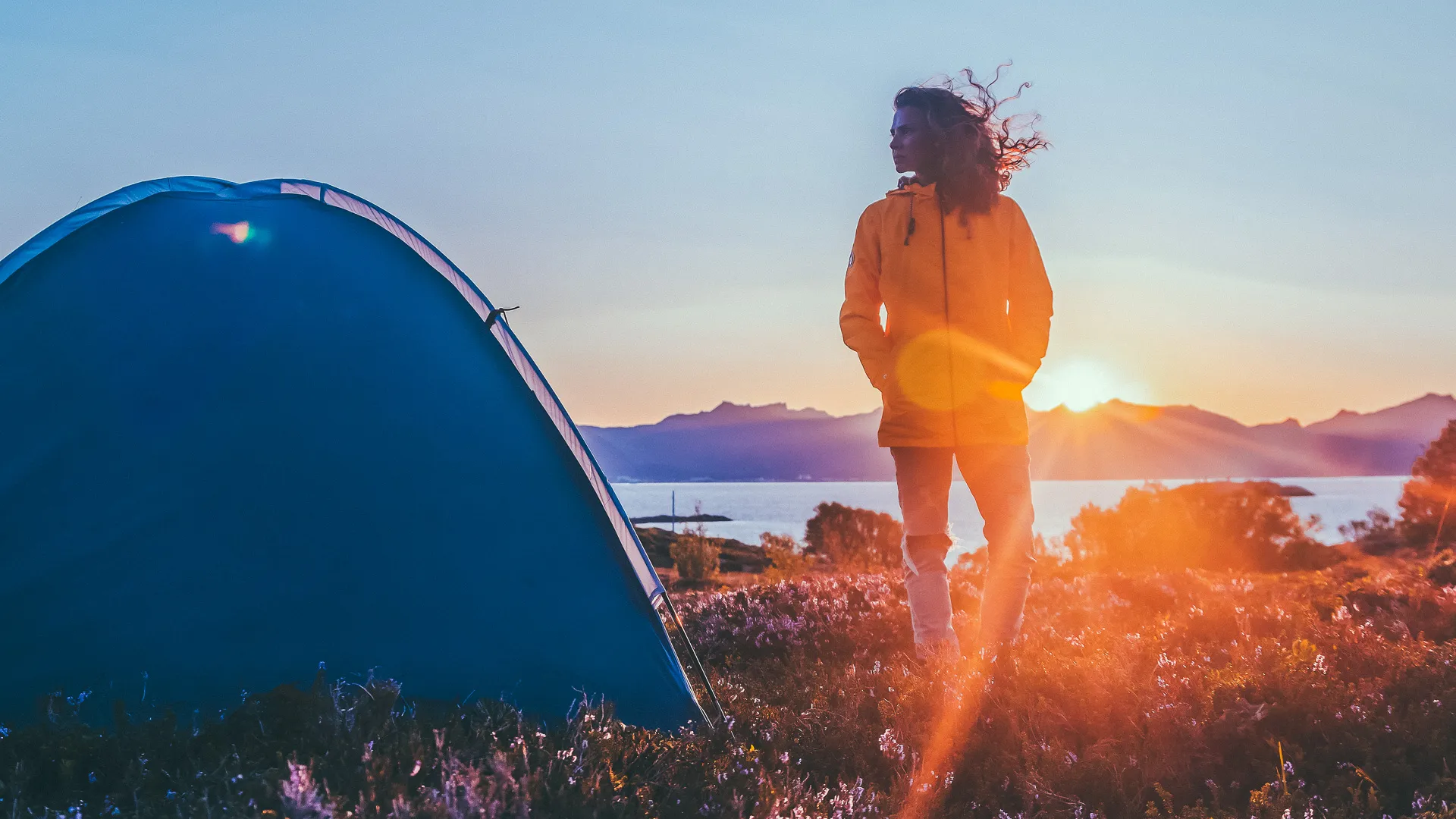 If you're just now realizing that summer is already halfway over and you still haven't taken that big post-lockdown vacation yet, don't panic — there's still plenty of time to plan a camping trip. When done right, camping can be an affordable alternative to a traditional vacation. When a camping trip is thrown together without a plan, on the other hand, you can blow through money like you're at a resort. 
Check Out: The Most Affordable Vacation Spots Nearest To You (No Matter Where You Are in the US)
Discover: Where To Skimp and Where To Splurge on Your Vacation
The good news is a few smart tips can help you plan a journey into nature that's everything camping should be: fun, unplugged and affordable. Unlike so many other kinds of trips, camping is not a get-what-you-pay-for type of experience. You can spend as much as you want, of course, but frugal campers can save money without skimping on quality, comfort, excitement or scenery. 
The following tips will help you enjoy the great outdoors without a great budget.
Last updated: July 14, 2021
Make Your Money Work for You
Camp Close to Home
There are roughly 13,900 privately owned campgrounds and RV parks in the United States, according to a CHM Government Services Campground Industry Analysis. There are also 423 National Park sites spread out across 84 million acres of wilderness and more than 6,600 state parks covering 14 million acres.
The point is, no matter where you live, a campground is close by and it's likely that a world-class campground is in your region. The farther you drive, the more money you spend on gas, food, rest stops and everything else. You don't have to go far to get away. Camp close to home. 
Camp Where It's Free
If you're able and willing to camp on undeveloped land without services and away from maintained campsites, you can enjoy your stay for free. It's called "free camping" or "dispersed camping," and you can do it all over the country. Unless otherwise noted, you can free camp in all national forests as well as in much of the vast wilderness maintained by the Bureau of Land Management (BLM). It's important to understand the dangers and to know the rules. BLM, for example, does not allow stays of more than 14 days in a single 28-day period.
Rent Your Gear
If you're an avid camper, gear is a necessary investment, but if you're not, it's hard to justify both the cost and storage considerations that come with bulky and expensive camping equipment. Tents, sleeping bags, solar chargers, lights, cooking gear and the rest are all things you're going to want to buy once, which means buying the best you can afford. 
But if you're just getting into camping or if you don't do it often, the smart money is on renting from a place like OutdoorsGeek. If you own some things but are missing others, you can fill the gaps by renting individual items. If not, they offer camping packages, glamping packages, winter camping packages and backpacking packages that give you everything you need in one package at one manageable price.
Alternatives: Not a Fan of Camping? National Parks With Affordable Nearby Hotels
Make Your Money Work for You
Stick to a Checklist
It's reckless and irresponsible to go into nature without the right gear, but keep in mind that the outdoor equipment business is a $7 billion industry in the United States alone. From sleeping bags with legs and balloon-based pocket showers to trailer hitch commodes and crystals that change the color of your campfire, if you can imagine it, it's waiting for you on Amazon.
The ads will tell you that without the latest $40 hunk of plastic, you'll be swept away by a river or mauled by a bear, but the truth is that you just don't need most of it. 
Borrow a checklist from a reputable organization — not a checklist made by a company in the camping-stuff business — and don't stray too far from it. The Ultimate Camping Checklist from America's State Parks is a good place to start.
Explore: Your Tax Dollars Are Paying For These National Parks, Go Visit!
Consider Workamping
Workamper is the most famous name in the volunteer/bartering camping community. If you camp in an RV — or even if you don't — you can trade man/woman hours of volunteer work for free or reduced-rate hookups, site fees, amenities and other things that you would otherwise pay for. Check out Workamper.com for more information about what kind of volunteer work you can perform at campgrounds and RV parks near you.
More From GOBankingRates
About the Author