How To Keep Your Tax Return Safe If You're E-Filing

7 min Read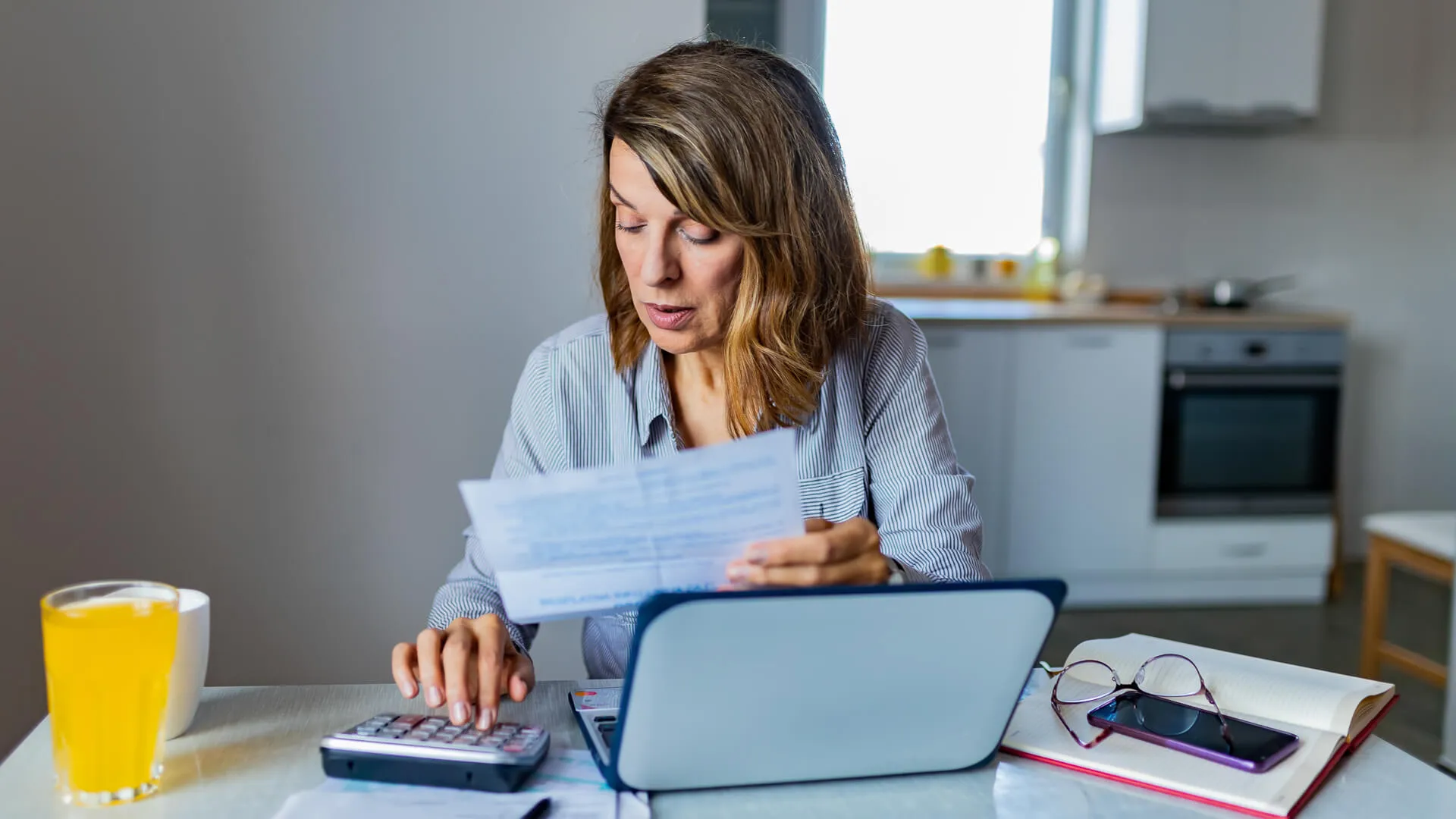 1. Use a Secure Password
This is true for your e-filing password as well as any other passwords you use. Use a mixture of upper- and lower-case letters, numbers and special characters if they're allowed. Don't use your birthday or anniversary, or any combination that could be easily guessed. Don't use the names of your children, pets, street name or anything else a scammer can figure out from looking at your social media account. In addition, change your passwords frequently.
2. Use Tax Preparation Software From a Reputable Company
When preparing your return electronically, use trusted tax software from a company you can trust. The company should have privacy information clearly outlined on their website, and their site should be secure. Look for the lock icon and "https" in front of the URL in your browser; the "s" means the site is secure.
Check Out: These Are the Receipts To Keep for Doing Your Taxes
3. Choose a Tax Preparer Who Is Committed To Your Security
When using a walk-in tax preparer, research the business beforehand and observe carefully when you visit. Computers that are left unattended with personal information visible and sensitive conversations that can easily be overheard are red flags. Keep your information safe, and go elsewhere if you're not comfortable.
4. Keep Tabs on Your W-2
Many companies still send W-2 forms by mail. All someone has to do is intercept the form from your home mailbox, and they have everything they need to file a bogus return under your name. Ask your employer if it's mailing your W-2, or if it will provide it electronically. When the form is being mailed, keep an eye out for it.
5. Keep Your Paper Records Secure
In addition to your W-2, you might receive 1099 forms for other income, forms related to your health insurance and more. Many of these forms include sensitive information that can allow someone to steal your identity. Keep these documents secure, especially if you live with roommates, work on your tax return in a public place or take the documents to a tax preparer.
6. Use a Secure Network When E-Filing
Even if the website contains a lock icon and "https" before the URL, the network might not be secure. When using a public internet connection at a library or a coffee shop, for example, other people might be able to see what you're sending. A secure network requires a password and indicates it's secure when you log on. Unfortunately, a password just isn't enough to keep your identity safe these days.
7. Keep Your Computer Secure
Keep your anti-virus and anti-malware software up to date. Hackers are constantly coming up with new ways to get to your data, so make sure you have the latest tools to thwart them. Make sure your computer requires a password to log on, and don't share that password with anyone.
8. Beware of Phishing Scams
Phishing is a way that hackers gain access to your personal information. They might send an email that looks like it's from some you trust — like your bank, spouse or your boss — asking you to reveal personal information. It might say that they've detected fraudulent activity, and you need to change your password. Or, you could get a sweet email from your spouse asking for your social security number for a form they're filling out. These emails might look legitimate at first glance, but they often contain typos and grammatical errors that give them away. When in doubt, call the person or institution who supposedly sent the email to confirm it's really from them. And remember, the IRS will not email you.
9. The IRS Will Not Call You
The IRS also won't call you. A number of common tax scams exist that prey on the fear that many people have of the IRS. Never give any information to anyone who calls you purporting to be from the IRS. When the IRS wants to contact you, they will send you a letter. And they will certainly never ask you to pay your tax bill with gift cards.
10. Know the Warning Signs
When you're e-filing your tax return and you get a message saying your return has already been filed, you might be a victim of income tax identity theft. Someone might have filed a return using your Social Security number in order to collect a refund. In response, file a complaint with the Federal Trade Commission, place a fraud alert on your credit with the three credit reporting agencies and contact your financial institutions. You can file IRS Form 14039, Identity Theft Affidavit if your return is rejected because of a duplicate filing.
11. File as Early as You Can, Especially If You're Expecting a Refund
Hackers often file fake returns and collect the refund themselves. Waiting until the last minute to file your taxes leaves your return open to fraudsters. Plus, you'll be left to clean up the fallout and miss out on a timely refund if a thief does take advantage of your information. File as soon as you have your required forms to beat hackers to the punch.
12. Take Extra Precautions When Using a Mobile App To File
When filing a simple tax return, you can opt to use a mobile app from tax software providers such as TurboTax or H&R Block. As a preventative measure to having your personal information compromised, install or enable a security tool that will allow you to erase your device remotely if it's lost or stolen.
13. Shred Everything You Don't Need
Once you've completed your tax return, shred any documents you no longer need. You will need to save your return itself, as well as any documents that support the information you included on your return. These documents can be kept electronically, but be sure you have a backup, such as a memory stick, in case disaster strikes.
Take Action: 30 Ways To Prevent a Tax Audit
14. Keep an Eye on Your Bank Account
After your return has been filed, keep an eye on the bank account you provided to receive your refund or send your payment. Watch for suspicious activity, like debit transactions you didn't authorize, which could indicate that your account information was compromised.
15. Understand That Mailing Your Return Might Be Less Safe
The alternative to e-filing is to mail a paper return. When you do this, you are sending your Social Security number along with your name, address, employer name and other sensitive information through the mail. Your return could easily be intercepted if you don't mail your return directly from the post office.
More From GOBankingRates
About the Author