You Won't Believe How Much Prison Inmates Are Costing You Each Year
Taxpayers help foot the bill for jail and prison inmates' housing and medical care, among other expenses.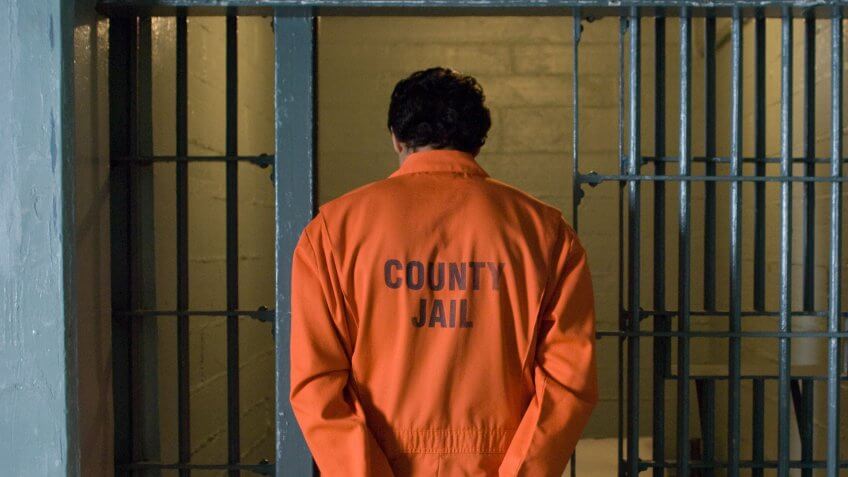 IPGGutenbergUKLtd / iStock.com

When you read that the number of state and federal prison inmates is growing, it can be difficult to realize the extent of the issue: About one out of every 100 people in this country is incarcerated. In addition to raising questions about the equity and effectiveness of the justice system, the huge prison population makes you wonder just how much prisons cost American taxpayers.
The amounts paid out by state and federal correction agencies regularly make headlines, but a lot of the costs of the prison system are actually borne by other agencies or departments. Here's a rundown of how your tax bill is used to pay for prison inmates.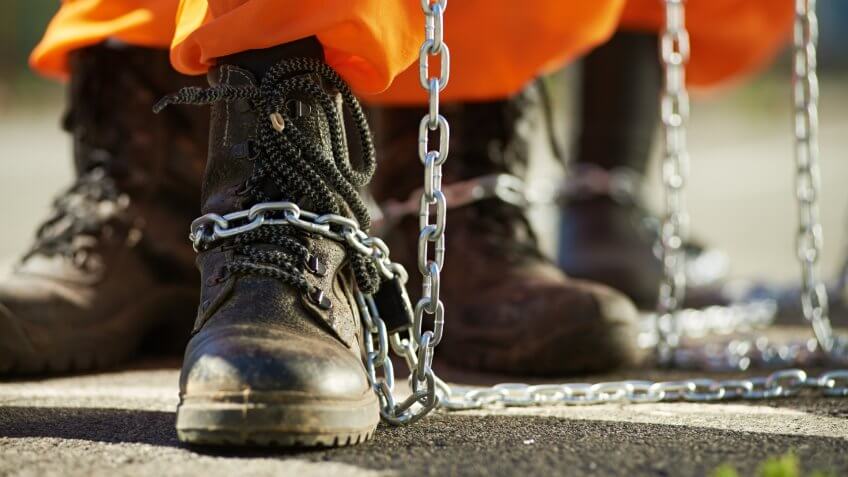 mediaphotos / iStock.com
Cost of Incarceration in State Prisons: $39 Billion
According to a report by the Vera Institute of Justice, states do not pay the same amount for prison inmates in their prisons or jails. The Institute surveyed spending by 40 states to determine the average expense per prisoner per state.
The amount budgeted by the states for their corrections departments totaled $33.5 billion. However, another $5.4 billion of taxpayer money was paid by other state departments.
Broken down by inmate, the average charge to taxpayers for each prison inmate in these state prisons was $31,286. Some states paid far more per prisoner and some paid less. The annual cost per inmate was highest in the state of New York at $60,076. Kentucky paid the least at an average $14,603 per inmate. The Vera Institute points out that the amount of spending does not necessarily reflect whether a state spends effectively.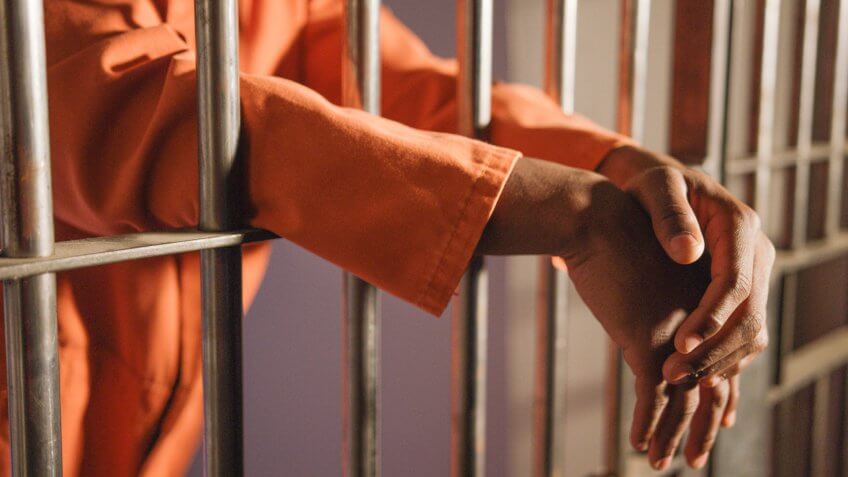 Skyward Kick Productions / Shutterstock.com
Cost of Incarceration in Federal Prisons: $5.78 Billion
One of the reasons for soaring inmate costs in the United States is that the U.S. prison population has skyrocketed in the last 35 years. This is partly due to mandatory minimum sentencing laws that went into effect in the early 1980s for drug crimes.
Since then, the prison population has quadrupled. If you count up the total number of inmates in federal and state jails and prisons, you'll find that it is greater than the population of some states.
How much taxpayer money goes toward covering an average federal inmate? In 2014, the Bureau of Prisons reported that the average cost for a federal inmate was $30,619.85 per year or $83.89 per day. In 2017, there are 188,722 prisoners in federal prisons and jails. That makes for a total annual expense of more than $5.78 billion per year.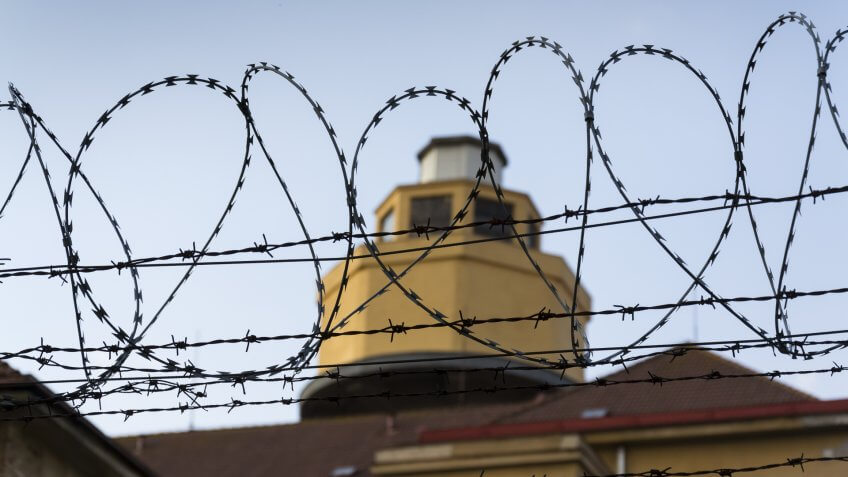 josefkubes / Shutterstock.com
Cost of Guantanamo Bay: $445 Million
The detention center at Guantanamo Bay is highly controversial, both for the tactics used by guards to get information from detainees and for the incredible amounts of money it costs American taxpayers.
As of January 2017, only 41 prisoners remained in Guantanamo, called the "most expensive prison on earth." The documented cost of running the Guantanamo Bay prison facility in 2015 was $445 million, but the actual prison costs have been labeled classified by security agencies.
The number of men held in Guantanamo Bay in 2015 ranged from 107 to 122. This means that the cost per prisoner ranged from $3.7 million and $4.2 million per year. With the current population at less than half of the 2015 minimum, the annual cost per detainee is even higher.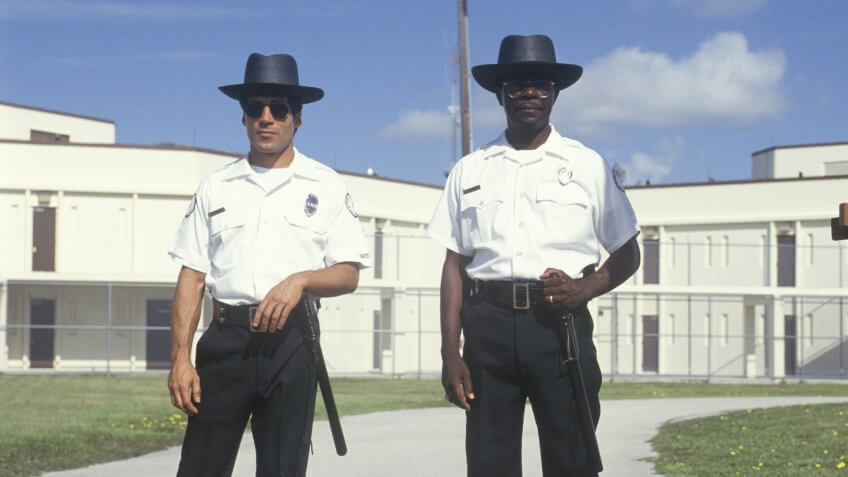 Joseph Sohm / Shutterstock.com
Cost for Corrections Employee Benefits: $4.252 Billion
The Vera Institute found that payments for basic employment benefits like pensions and healthcare for corrections employees — including for retired employees — were some of the biggest prison costs footed by taxpayers outside the correction budget. That is, these costs are not generally included in the tax dollars allotted to correction departments in the states.
These were the pension and healthcare amounts the Vera Institute uncovered for the states involved in the study:
$1.9 billion: underfunded contributions for healthcare for retired corrections employees
$837 million: other contributions for healthcare for retired corrections employees
$613 million: other employee benefits, including health insurance for current employees
$598 million: pension contributions for corrections employees
$304 million: underfunded contributions for pensions for corrections employees
Also See: Jobs That Still Come With a Pension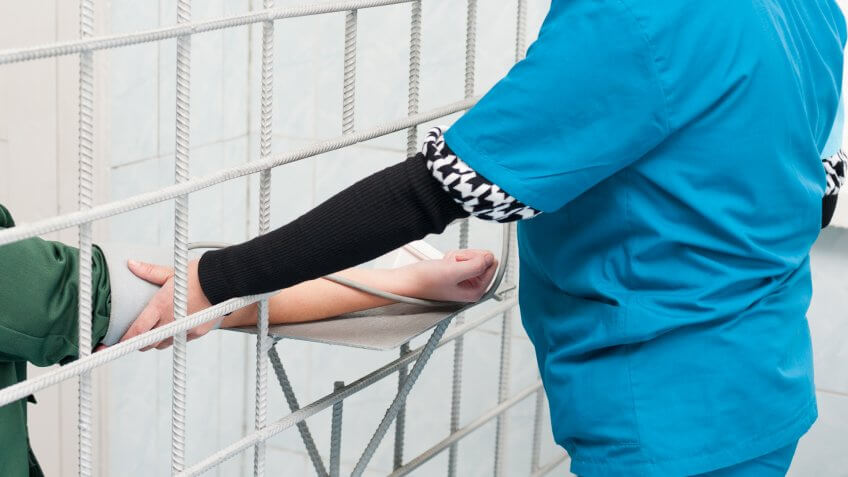 withGod / Shutterstock.com
Cost of Healthcare for Prison Inmates: $7.7 Billion
Overall, the cost of healthcare for inmates has declined somewhat over the last decade in some states. However, that doesn't mean it's inexpensive.
A report by the Pew Charitable Trusts found that state spending on prisoner healthcare has declined since its peak in 2009. Yet, it still totaled $7.7 billion nationwide in 2011.
Prison inmates are more likely to have chronic diseases that are expensive to treat and can be transmitted to others, such as AIDS and hepatitis C. They also have more mental illness than people outside the prisons. Medical care for these conditions is costly.
Prisoners are often not eligible for public healthcare programs like Medicare, yet they have constitutional rights to medical care. That means that the states and federal government must provide both medical facilities and treatment.
In Texas state prisons, for example, the Department of Criminal Justice is asking for $247 million for inmates' healthcare just for two years. This includes both medical care and medical facilities.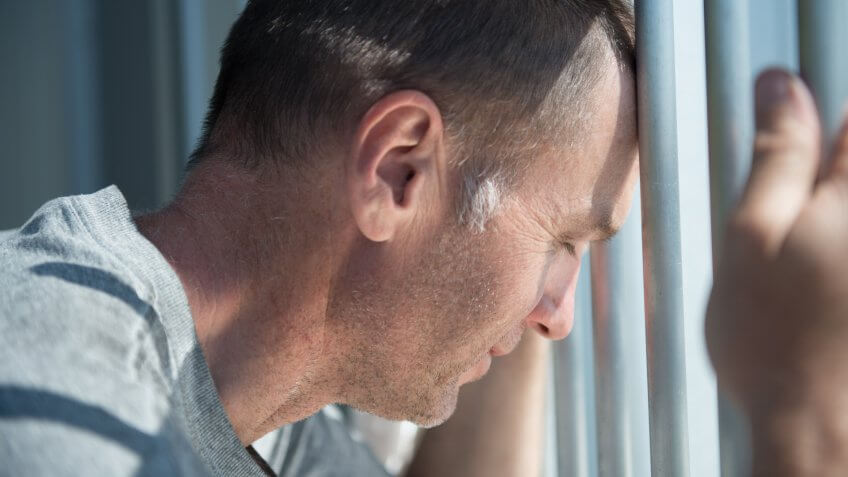 Meg Wallace Photography / Shutterstock.com
Cost of Incarcerating Older Prison Inmates: $16 Billion
Prisoners over the age of 55 are considered "older inmates," and their numbers have been increasing dramatically in the United States. State prisons and federal prisons held about 32,600 older inmates in 1995, but this number surged to 124,400 in 2010. By 2030, experts estimate that one-third of the prison population will be older inmates.
Yet the costs to taxpayers of keeping older inmates in prison are much higher than for younger prison inmates. It can cost up to three times as much to house an aging prisoner as a younger prisoner.
Although healthcare and nursing-home-type care are often mentioned as the cause for these high costs, the additional expenses cannot be linked to any single factor. According to experts, the high costs result from the incarceration of inmates with different physical, medical and holistic requirements.
The cost to taxpayers of keeping older inmates in jail comes to some $16 billion annually.
Juhla / iStock.com
Cost of Solitary Confinement: $75,000 Per Inmate Annually
Solitary confinement is the practice of moving a prisoner away from the general cell block. Generally, these prisoners are isolated in closed cells without any significant human contact for periods ranging from days to years to even decades.
Solitary confinement can be used as a form of punishment or a way of protecting vulnerable prison inmates. Experts question the psychological effects of this practice, especially given the large number of people with mental illnesses put in solitary. But all agree that the costs to taxpayers of using solitary confinement in this country are very high.
Although state reporting is sporadic, Solitary Watch estimates that some 80,000 to 100,000 people in state prisons are currently held in solitary confinement. Construction of solitary confinement units is costly, but housing prisoners in isolation is far more expensive. The average cost to taxpayers for each year a prisoner spends in solitary is $75,000.