Biden to Offer $15,000 First-Time Homebuyer Tax Credit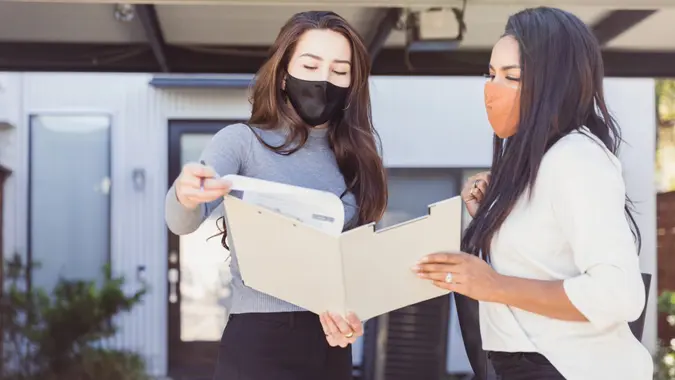 SDI Productions / Getty Images
President Biden is proposing a $15,000 tax credit for first-time homebuyers, to help offset the costs of homebuying and help millions of families "lay down roots for the first time," according to the newly sworn-in president's campaign website.
See: Buying a Home in 2021? Here's What You Need to Know
Find: 17 Surprising Things About Buying a Home During the Pandemic
"Building off of a temporary tax credit expanded as part of the Recovery Act, this tax credit will be permanent and advanceable, meaning that homebuyers receive the tax credit when they make the purchase instead of waiting to receive the assistance when they file taxes the following year," according to the housing plan outlined on JoeBiden.com.
The first-time homebuyer credit was a tax credit for individuals and families who purchased a new home between April 9, 2008 and April 30, 2010, according to the IRS.
See: 8 New or Improved Tax Credits and Breaks for Your 2020 Return
Find: How the Pandemic Is Leading to Homebuyer's Remorse
For buyers who purchased in 2008, the credit took the form of a $7,500 loan that generally had to be repaid. Buyers who purchased in 2009 or 2010 received a maximum $8,000 credit which, with some exceptions, did not have to be repaid. The IRS defined a first-time homebuyer as one who had not owned a home in the prior three years.
The national median home list price reached $348,000 in November 2020 — a 12.7% year-over-year jump, according to Realtor.com. A $15,000 credit would only provide a down payment of roughly 4.3% of a median-priced home, according to the site.
Nevertheless, Ali Wolf, chief economist for the national building consultancy Zonda, told Realtor.com that it "will be a huge step. The No. 1 reason people say they can't buy a home is coming up with the down payment or closing costs."
More From GOBankingRates: