What Is the 3-6-3 Rule?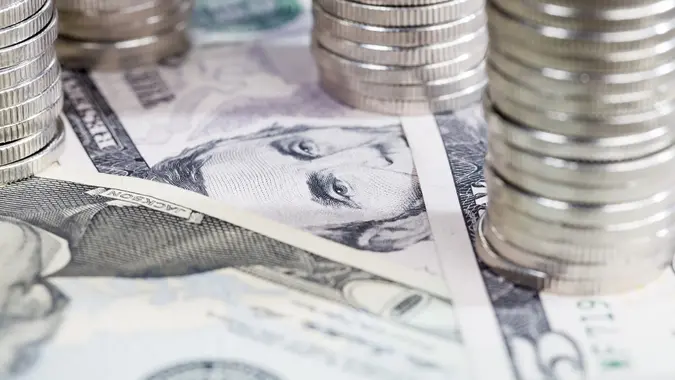 ligora / iStock.com
There's an old banking adage, dating back from the 1950s or so, that is known as the 3-6-3 rule. In short, the rule describes how bankers made their money and structured their day.
What Is the 3-6-3 Rule?
The 3-6-3 rule says that bankers would pay their depositors 3% interest on their money, and then lend out that same money at 6% interest. This method is so simple and so profitable that the bankers would then be on the golf course by 3 p.m. Therefore, 3-6-3.
In order for the 3-6-3 rule, which bankers clearly wanted to continue to abide by, to work, there had to be some unspoken agreement around interest rates. While the rule stopped short of outright collusion, there was little incentive for bankers to compete with one another, especially when complying with the rule meant you could make your 3:00 tee time.
Does the 3-6-3 Rule Still Exist?
No, the 3-6-3 rule does not exist today. It remained in effect from around the 1950s through the 1980s, and also gave rise to the somewhat derogatory term "bankers hours," which indicated that someone worked less than a full day.
What made the 3-6-3 rule possible was a lack of competition among banks. Everyone could happily charge 6% interest for money they paid 3% for, until someone came along and either paid 4% or charged 5% — or both. At that point, depositors and borrowers would flock to the banks that were paying more or charging less — in other words, competing with the banks that employed the 3-6-3 rule.
In the 1980s, many laws were passed that deregulated banks, which enabled more competition. The Competitive Equality Banking Act of 1987, known as CEBA, refined the definition of a bank and served to encourage competition among banks which was expected to benefit consumers. This increased competition essentially meant that the 3-6-3 rule was no longer in effect.
Another change that banks began to make in the face of increased competition was that they began to be open for longer hours.
Good To Know

When the 3-6-3 rule was in effect, banks were routinely open from 9 a.m. to 3 p.m., Monday through Friday. Once it became apparent that these hours were not ideal for working consumers, banks began to remain open later one or two days a week, and some opened on Saturdays and even Sundays.
Online Banking Enters the Market
In 2009, the first online bank, Ally Bank, changed the banking dynamic once again. Now consumers could bank from the comfort of their homes, 24/7. They could also easily compare interest rates on both deposits and loans, increasing competition that much more.
The advent of online banking also meant that local banks no longer had a stronghold on their communities. Brick-and-mortar banks had been dependent on forging personal relationships with their customers for years, but with online banking becoming more popular, they quickly found out that, while customers appreciated the personal touch of their local bank, they weren't necessarily willing to pay for it.
Brick-and-mortar banks, whether local or national, began to add online offerings. They developed mobile apps and allowed customers to open and manage accounts online. They raised the interest rates they paid on deposits and lowered the rates that they charged on loans so they could better compete with online-only banks.
The New Banking Paradigm
The end of the 3-6-3 rule, combined with the popularity of online banking, has been beneficial to consumers. As more competition usually does, it has provided consumers with more options for savings rates, loan terms and rates, and other services that cater to the way they want to bank, rather than the way that bankers want to work.
Our in-house research team and on-site financial experts work together to create content that's accurate, impartial, and up to date. We fact-check every single statistic, quote and fact using trusted primary resources to make sure the information we provide is correct. You can learn more about GOBankingRates' processes and standards in our editorial policy.