What Are BB&T's Hours?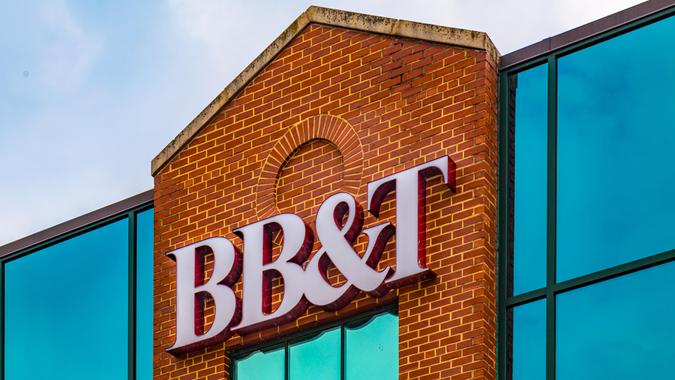 George Sheldon / Shutterstock.com
BB&T made headlines in 2019 when it merged with SunTrust to form Truist, but it still operates as an independent entity with its own products and branches. The merger hasn't had much impact on BB&T's daily operations, other than expanding its network of ATMs. Its operating hours shouldn't be impacted, either. Keep reading to learn more about BB&T's hours:
BB&T Hours for Normal Days
Most BB&T branches are open from 9 a.m. to 5 p.m. Monday through Friday, though some branches stay open a bit later on Friday until 6 p.m.
Is BB&T Open on Weekends?
Some BB&T branches are open on Saturday from 9 a.m. until 1 p.m. If you want to know which branches, BB&T's branch locator has a filter where you can just view branches open on Saturday. The bank is closed on Sunday. The table below provides an overall view of BB&T branch hours.
BB&T Hours
Day
Hours
Monday-Friday
9 a.m. to 5 p.m. (6 p.m. on Fridays for some branches)
Saturday
9 a.m. to 1 p.m.
Sunday
Closed
GOBankingRates suggests calling your local BB&T branch to confirm what its individual hours are.
Find Out: Your BB&T Routing Number
BB&T Hours for Holidays
BB&T shuts down the same days as the Federal Reserve. Below is a list of holidays BB&T branches will be closed:
BB&T Bank Holidays
Holiday
2022 Date
New Year's Day
Wednesday, Jan. 1
Martin Luther King, Jr. Day
Monday, Jan. 17
Presidents' Day
Monday, Feb. 21
Memorial Day
Monday, May 30
Independence Day
Monday, July 4
Labor Day
Monday, Sept. 5
Columbus Day
Monday, Oct. 10
Veterans Day
Friday, Nov. 11
Thanksgiving Day
Thursday, Nov. 24
Christmas Day
Monday, Dec. 25
If you make a transaction on a bank holiday, it won't usually post until the next business day.
Check Out: Full List of All Bank Holidays
How To Bank With BB&T After Business Hours
Did you miss your branch appointment because you were late running errands? No problem — you can still bank after hours using BB&T's online or mobile banking options. Online and mobile banking are good ways to give customers more flexibility with their account management. Here are some of the banking tasks you can handle on your computer or mobile phone:
Set up recurring payments
Transfer funds between accounts
Check transaction history
Freeze your debit card
Access bank and tax statements
Related: How To Get Money Orders and Other Urgent Money Items When Your Bank Is Closed
How To Contact BB&T Customer Service
You can contact BB&T in the following ways:
By phone: BB&T's customer service number is 800-226-5228.
By message: You can also send BB&T a secure message from your online account.
BB&T also lists other phone numbers for their services on its contact page.
More on BB&T
More on Bank Hours
This content is not provided by BB&T. Any opinions, analyses, reviews or recommendations expressed in this article are those of the author alone and have not been reviewed, approved or otherwise endorsed by BB&T.
Information is accurate as of Jan. 25, 2022