Bank of America Hours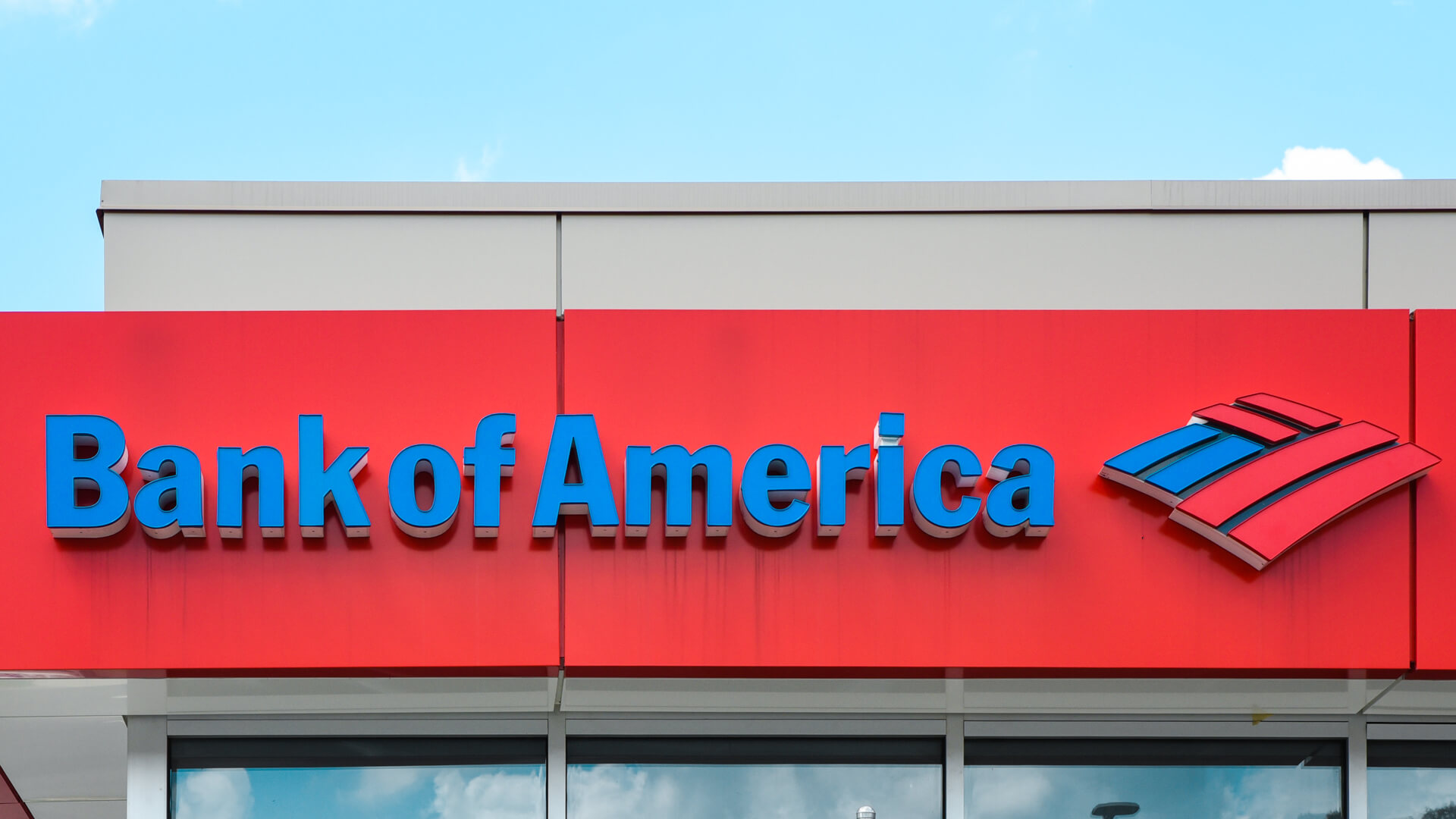 Sharkshock / Shutterstock.com
Bank of America is one of the world's largest financial companies, with about 66 million consumer and small business customers. Its abundance of brick-and-mortar locations and banking resources landed them a spot as one of GOBankingRates' best national banks of 2020.
Read on to find out when Bank of America branches are open for business:
Bank of America Hours for Normal Days
Bank of America hours vary by branch, so if you're planning on making a trip to a branch, your best bet is to search for your nearest Bank of America location online and verify the hours it's open.
If you want a good rule of thumb, Bank of America is typically open on weekdays from 9 a.m. to 6 p.m. On Saturdays, its hours usually follow a schedule of either 9 a.m. to 2 p.m. or 10 a.m. to 2 p.m., though some branches are closed on Saturday. ATMs are open 24 hours a day, seven days a week.
Bank of America Hours
Sunday
Closed
Monday
9 a.m.-6 p.m.
Tuesday
9 a.m.-6 p.m.
Wednesday
9 a.m.-6 p.m.
Thursday
9 a.m.-6 p.m.
Friday
9 a.m.-6 p.m.
Saturday
9 a.m.-2 p.m., 10 a.m.-2 p.m; or closed
Is Bank of America Open 7 Days a Week?
Most Bank of America locations are open six days a week, Monday through Saturday. If you need to do any banking on a Sunday, you'll have to make do with an ATM or by using your online account or mobile app.
Sponsors of
Is Bank of America Open on the Weekends?
Most Bank of America branches are open on Saturday, but not all are. Be sure to check your local branch online or by phone to find out its Saturday hours. No Bank of America locations are open on Sunday, though you might be able to find an in-store branch that's open.
For example, some ShopRite branches of Bank of America are open on Sunday from 10 a.m. to 4 p.m. Be sure to look up the hours online or call in to ask if a ShopRite branch is open before paying it a visit. Also, keep in mind that Bank of America ATMs are open 24 hours and you can perform many of the same banking tasks at an ATM as you can in a financial center, such as deposits and cash withdrawals.
Bank of America Hours for Holidays
Bank of America holiday hours follow the same schedule as most other national banks, which means branches are closed on federal holidays. Use this table to find out Bank of America's holiday closings in 2020:
Bank of America Holiday Schedule 2020
New Year's Day — Jan. 1
Closed
Martin Luther King, Jr. Day — Jan. 20
Closed
Valentine's Day — Feb. 14
Open
Presidents' Day — Feb. 17
Closed
St. Patrick's Day — March 17
Open
Memorial Day — May 25
Closed
Independence Day — July 4*
Closed*
Labor Day — Sept. 7
Closed
Columbus Day — Oct. 12
Closed
Halloween — Oct. 31
Open
Veterans Day — Nov. 11
Closed
Thanksgiving Day — Nov. 26
Closed
Black Friday — Nov. 27
Open
Christmas Eve (daytime) — Dec. 24
Open
Christmas Day — Dec. 25
Closed
July 4 falls on a Saturday this year, so Bank of America branches will close on that day. If a holiday falls on a Sunday, branches typically close the following Monday.
How To Bank With Bank of America Outside of Business Hours
If you're in need of banking services outside of Bank of America's normal business hours, you can still handle certain tasks. Visit a Bank of America ATM to check your balance, deposit checks, deposit cash and withdraw cash. You can also use your online account or mobile banking app to check your account balances, deposit checks, make transfers, pay bills and more. The virtual assistant, Erica, should be able to answer any questions you may have.
Bank of America Contact Information
To receive customer service assistance for checking and savings account issues — including general account information, reporting a lost or stolen debit card and opening an account — call these numbers:
800-432-1000 for U.S. callers

1-315-724-4022 for international callers

800-688-6086 for Spanish-speaking callers

800-288-4408 for deaf or hard of hearing callers
Customer service agents are available Monday through Friday from 8 a.m. to 11 p.m. EST (12 midnight for the deaf and hard of hearing line). On weekends, hours are 8 a.m. to 8 p.m. EST.
You can also reach out to Bank of America on Twitter @BofA_Help, or privately message them on Facebook.
For any other issues, visit Bank of America's website for the appropriate contact information.