Best Bank Accounts for Building Wealth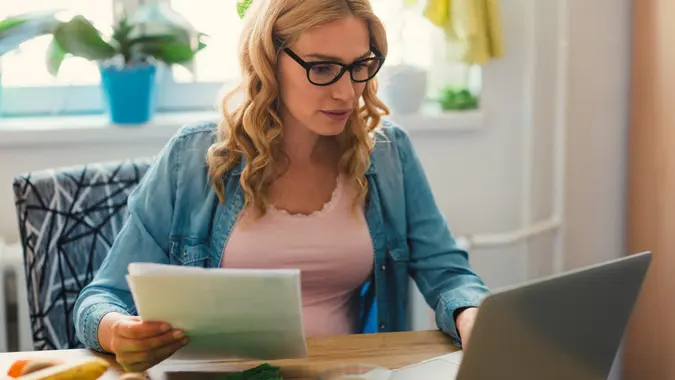 vgajic / Getty Images
If you're looking to build wealth in a savings account you're generally out of luck. The national average rate paid on savings accounts is just 0.04%, and many of the big-name, traditional banks offer a scant 0.01% APY on savings balances. But there are plenty of banks — mostly online — that offer 10x the national average savings rate, or even more. Those that also offer accounts with no monthly maintenance fees, no overdraft fees and no ATM fees are even more enticing when it comes to building wealth. Here are five of the top options for generating real earnings on your savings account balances. 
Check Out: GOBankingRates' Best Banks of 2022: Live Richer by Banking Better
And Read: Learn More About GOBankingRates' Best Checking Accounts of 2022
Sallie Mae Bank
Sallie Mae Bank's SmartyPig account is something of a one-trick pony, but what it does, it does well. The bank offers the highest savings APY rate among major banks on its SmartyPig account, at a whopping 0.70%. That 0.70% APY is applicable to balances of $0.01 to $10,000, dropping to a still-impressive 0.45% on amounts above $10,000. The SmartyPig account also comes with no fees. However, there is no debit card access. You can use the SmartyPig account to set up different savings goals, recurring contributions and funds transfers to other accounts. You'll also receive a $10 reward if you refer someone else who also opens a SmartyPig account. At a 0.70% APY, you can earn $70 per year on a $10,000 deposit.
Important: Gen Z and Millennials Favor National and Online Banks, Survey Shows — What Does That Mean for the Future of Credit Unions?
Monifi
Monifi is an app that offers a unique blend of checking and savings accounts focused on goal-based banking. For your day-to-day spending needs, you'll keep money in the "spend" portion of the account, but for goal-based savings, your money is shuffled over to the "save" portion of the account. Money in the "save" portion of Monifi currently earns an extraordinary APY. Money is FDIC-insured and there are no minimum balance or monthly maintenance fees attached to either portion of the Monifi account. ATM withdrawals are surcharge-free at any ATM in the Allpoint network.
Check Out: See GOBankingRates' Best Online Banks of 2022
Alliant Credit Union
Alliant Credit Union requires membership, but the $5 is put up by Alliant itself, so it doesn't cost customers anything to join. Even if there were a cost, membership is quite valuable. The Alliant High-Rate Savings account doesn't charge any monthly maintenance fees (if you select eStatements) or overdraft fees, and it pays a high 0.50% APY. That rate is paid on all balances with no limit, so those with a large amount of cash to deposit can earn some serious interest in an FDIC-insured account. If you don't opt to open the companion checking account, you'll be provided with an ATM card. However, it's generally a good idea to also open the checking account, as it also has no fees and pays a high APY of 0.25%. Users have access to over 80,000 surcharge-free ATMs, and up to $20 in out-of-network ATM fees are also reimbursed monthly.
Find Out: All the Steps You Need To Take — Before and After — To Switch Banks
Quontic Bank
If you're looking for a high savings rate from a completely online bank, Quontic Bank is definitely a contender. Paying a rich APY, the Quontic Bank High-Yield Savings account has no monthly service fees and a minimum opening deposit requirement of $100. Interest is compounded daily and credited monthly. In addition to a high yield, the savings account offers remote check deposit, receipt tracking and bill pay services. Importantly, the FDIC-insured account also has no overdraft fees. The bank also offers a High-Interest Checking account that can pay an APY as high as on balances of up to $150,000 with qualifying debit card transactions.
Options: Bank Accounts That Will Help Supplement and Grow Your Social Security
Bread Savings
Bread Savings offers a high APY on balances of up to $1 million per account, or $10 million per customer, in its High-Yield Savings account. Although there's a small $100 minimum to open the account, there are no fees on the FDIC-insured account. Interest is compounded daily and credited monthly. The account also offers free ACH transfers, free statements and free incoming wire transfers. An account with $1 million on deposit could earn $5,500 per year, vs. the $400 you'd earn annually at the national average savings rate of 0.04%. 
More From GOBankingRates