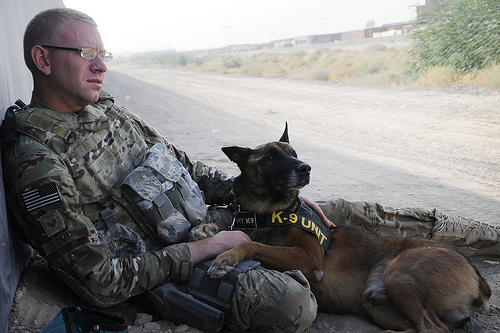 The United States Armed Forces is one of the most respected and honored segments of the U.S. government, due to members' diligent efforts to serve and protect the nation and its interests around the globe. A number of banking establishments have established themselves to return the favor, honoring and serving the Army, Navy, Marine Corps, Air Force and Coast Guard with assistance in meeting their financial goals.
Below is a look at some of the best military banking institutions in the country.
Top Military Banking Institutions and Credit Unions
A number of financial institutions dedicate themselves specifically to the financial interests of military personnel. While some serve one or more branches of the United States Armed Forces exclusively, many also cater to the financial needs of American civilians.
1. Air Force Federal Credit Union
Air Force Federal Credit Union was chartered in 1952 by Airmen volunteers and currently serves both military (Navy, Army, Air Force, Marine Corps and U.S. Coast Guard) and civilian personnel regularly employed by the Department of Defense with varying assignments or stations within specific states (contact establishment for more information).
As with many financial establishments, the credit union offers a wide variety of financial products and services, including deposit accounts (checking accounts, CDs, IRAs and money market accounts), loans and credit cards.
Some additional services include:
Bill pay
moneyTracker (monitors account transactions)
Text banking
Online calculators
One unique feature of the credit union is sequestration assistance. Recognizing that military members may face unique circumstances, Air Force Federal allows members who have been affected by recent sequestration to make special arrangements for accounts and loans.
2. USAA Bank
USAA Bank opened in 1922 when 25 Army officers offered to insure each other's vehicles when no one else would. Since that time, the organization has grown into a full-service institution that manages insurance, banking, investment and retirement needs.
While the establishment is committed to serving military members and veterans, anyone can join. However, there are some products and services that cater specifically to military personnel.
One of the best accounts offered by USAA Bank is its Secure Checking account. Here are some features to note:
No-fee checking
Deposit checks with smartphone (great for military members out of the area)
Pay, manage and view all bills online
Send money from phone
Budget and track spending with USAA MoneyManager
Free unlimited funds transfers to and from any bank nationwide
Use 60,000 USAA-preferred ATMs for free
Also, the bank reduces rates for personnel during qualified military campaigns for up to 12 months, and personnel can receive a full rebate on interest charges incurred during those campaigns.
3. Pentagon Federal Credit Union
Pentagon Federal Credit Union was establishment nearly 80 years ago with the goal of providing superior financial services to its members, many of whom are in the United States Military and Uniformed Services.
The establishment is one of the largest credit unions in the country and serves more than 1.2 million members.
Among the products and services the credit union offers are:
Complete Access Checking
Student Checking
Regular Savings
Money Market Savings
Money Market Certificates
Coverdell Education Savings Certificates
Individual Retirement Accounts (IRAs)
One great bonus for PenFed members is a Deployment Guide found on the website that helps determine how they can manage their money and accounts if they are suddenly deployed.
The guide shares details about managing personal data, accounts, securities, insurance, real estate, wills and trusts, credit card accounts, bills, debts and other financial concerns.
4. Navy Federal Credit Union
Navy Federal Credit Union is a military credit union that got its start in 1933. It has grown from seven members to nearly 4 million members ranging from Army, Marine Corps, Navy and Air Force personnel and retirees to civilian employees of the Department of Defense.
Among the many products and services offered to all members, Navy FCU designed Active Duty Checking specifically for military personnel:
No monthly service fee (Qualifying military direct deposit required)
No minimum balance requirement
Free military checks for the life of the account
ATM fee rebates up to $20
Free checks for the life of the account
Freedom to access military pay Direct Deposit one business day after
Navy Federal offers sequestration assistance for members who work for the Federal government and need help coping with the financial impact of possible furloughs. Loan assistance, penalty-free early withdrawals for CDs and low-interest checking overdraft lines of credit are all available.
5. Armed Forces Bank
Armed Forces Bank opened in 1907 with the goal of serving active military, retired military and civilian customers. The establishment continues support the financial well-being of its customers, placing a special focus on individuals who serve in the Armed Forces.
One service the bank offers that is particularly beneficial to military personnel is Recruit Checking. This account is tailored for military members and offers the following features:
Freedom checking account
Free Visa debit card
Free online banking
Free bill payment
Free e-statements and e-alerts
As with USAA Bank, you don't have to be in the military to open an account. The bank offers products and services for everyone.
Major Banks With Military Finance Divisions
military finance
products and services that are geared to individuals in the United States Armed Forces.
Bank of America: Bank of America offers a number of services specifically tailored for military members, including online banking options, free money transfers and even patriotic debit cards for the branches of the military.
The bank also offers resources to help customers understand their rights under the Servicemembers Civil Relief Act (SCRA). Information provided includes what SCRA is, who is eligible for SCRA and what the benefits are.
PNC Bank: Like Bank of America, PNC Bank offers military banking options. Specifically, customers can take advantage of Military checking, which offers the following benefits:
No monthly service charge
Competitive interest rates
Free PNC-exclusive checks
Special pricing
Military banking is available to active U.S. military, National Guard, reservists, retired military and veterans.
U.S. Bank: U.S. Bank offers deposit and lending products geared toward military personnel. Among them are checking products with no monthly maintenance fees and minimum balance requirements, reduced interest rates on mortgage loans and SBA Patriot Express Loans (available to small business owners in the military community).
U.S. Bank also has mission to hire 1,000 veterans between 2012 and 2013, showcasing its unique dedication to the Armed Forces.
Wells Fargo: Wells Fargo offers Worldwide Military Banking, which is available to active and retired Armed Services personnel, including guard/reserve, enlistees, ROTC students and disabled veterans.
Among the products and services offered to military personnel include:
Military and VA loans
Military Mortgage Express Program
Military Homebuyers Guide
Wells Fargo also helps servicemembers who may struggle to make their mortgage payments with SCRA benefits that include foreclosure protection, fee protection, loan modification options and reduced mortgage interest rate for up to 12 months.
Chase Bank: Chase Bank caters to military members who open a Chase Premier Plus Checking account with Chase Military Banking benefits. Here are a few benefits of this arrangement:
No minimum balance requirement
No $25 monthly service fee
No fee for Chase design checks
No fee for safe deposit box
No fee on money orders, official checks, travelers checks and gift cards
In order to take advantage of this service, you must present a qualifying military ID.
Military personnel work hard to make the nation safe. It's great to know that banking establishments work just as hard to serve those who proudly and relentlessly serve our country.
Disclaimer: This content is not provided or commissioned by the bank advertiser. Opinions expressed here are author's alone, not those of the bank advertiser, and have not been reviewed, approved or otherwise endorsed by the bank advertiser. This site may be compensated through the bank advertiser Affiliate Program.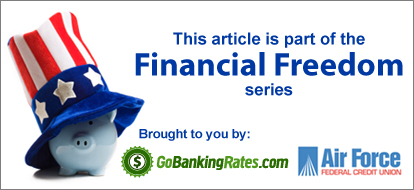 Photo: DVIDSHUB