How Much Do USAA Bank ATM Fees Cost?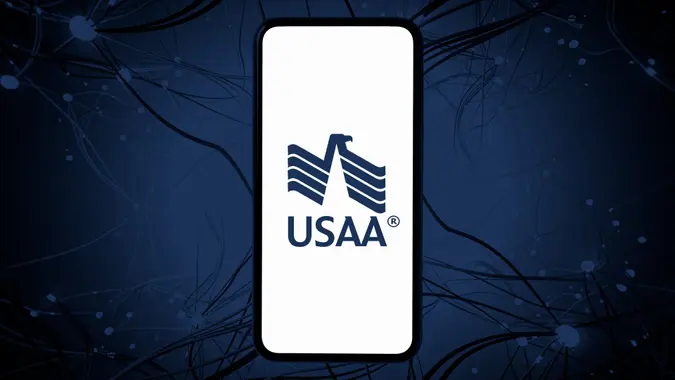 USAA Federal Savings Bank recently announced in a press release that it would be eliminating its ATM usage fees for any ATM in the U.S. Additionally, the bank has expanded its network of surcharge-free ATMs to more than 100,000 locations nationwide.
That means members can withdraw money from any ATM in the U.S. without incurring fees from USAA Bank, although the ATM network or bank may charge its own fees. To avoid fees from other banks, USAA members can use one of USAA Bank's 100,000 ATMs. USAA Bank also refunds up to $10 in out-of-network ATM fees for USAA bank checking account holders, according to the press release.
In addition, the bank announced a new service that provides members with access to their paychecks two days faster if they use direct deposit into their USAA account.
USAA Bank ATM Fees in the US
Per the new policy, USAA Bank no longer has fees for using out-of-network ATMs across the U.S. USAA Bank ATMs are always free to members. Plus, the bank refunds up to $10 in ATM surcharges assessed by other ATM owners.
USAA ATM Fees Outside the US
When you use an ATM outside the U.S., USAA may collect a 1% foreign transaction fee. You may also be subject to additional charges from the ATM owner.
USAA ATM Debit Card Fees
USAA Bank does not charge any fees for using its debit card for point-of-sale or online transactions or at ATMs within the USAA preferred network. Other ATM owners may assess fees for USAA Bank debit cardholders.
Three Types of USAA ATMs You Should Know About
USAA has three types of ATMs: USAA, USAA preferred and non-USAA outside of the preferred network (which includes all overseas ATMs).
You can withdraw money or check your balance at any of the three ATMs. USAA and USAA preferred ATMs have no service charges or fees. And USAA reimburses up to $10 per month on non-USAA ATMs outside of the preferred network. You can deposit cash only at select USAA ATMs, while any USAA ATM allows you to transfer funds between linked USAA accounts.
How to Avoid USAA Bank ATM Fees
To avoid USAA Bank ATM fees, simply withdraw money from one of USAA Bank's 100,000 ATMs nationwide. You can also use out-of-network ATMs with no fees assessed by USAA Bank. USAA Bank will also refund checking account holders up to $10 in ATM surcharges per month if they use out-of-network ATMs.
More From GOBankingRates