CD Rates Today: October 13 — Earn 5.62% APY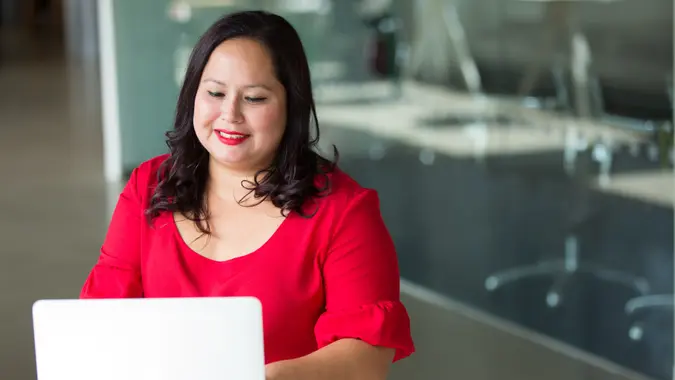 Christina @ wocintechchat.com / Unsplash
CIBC Bank USA is offering 5.62% APY for a 12-month certificate. A $1,000 minimum deposit is required. The Chicago-based bank, established in 1991, is the third largest in Illinois and the 46th largest in the nation.
Before you invest in this special CD — or any other — here are some basics about purchasing one:
CDs have Locked rates. A certificate of deposit, more commonly known as a CD, is an investment that earns interest over a set period of time at a locked-in rate. Once you open a CD, you cannot close it without penalty, so ensuring you get the best rate is essential.
Credit unions offer higher rates. Every bank and credit union offers its own rate, with credit unions typically having higher percentages. A longer investment period will typically offer higher rates.
Your investment is insured. CDs are typically federally insured for up to $250,000 whether you invest in a bank (FDIC) or credit union product (NCUA) — just double-check the fine print.
Quick Tip
CD ladders are a popular strategy that investors use to navigate fluctuating interest rate environments. By spreading investments across CDs with varying maturity dates, investors can capture higher rates for longer terms while still maintaining periodic access to their funds. This approach not only provides a blend of short-term liquidity and longer-term yield but also allows investors to reinvest in higher rates if interest rates rise in the future.
Here are the top CD rates for today:
Best CD Rates Today
| TERM | APY % | MIN. DEPOSIT | WHERE TO INVEST |
| --- | --- | --- | --- |
| 6 MONTH | 5.55% | $1,000 | Bask Bank |
| 12 MONTH | 5.56% | $500 | Lafayette FCU |
| 18 MONTH | 5.55% | $500 | First Commonwealth FCU |
| 24 MONTH | 5.27% | $500 | Pelican State Credit Union |
| 36 MONTH | 5.60% | $500 | Valley National Bank |
| 48 MONTH | 5.00% | $1,000 | Farmers Insurance FCU |
| 60 MONTH | 5.00% | $1,000 | Farmers Insurance FCU |
| | | | |
Rates current as of October 13, 2023.
National Average CD Rates for October 2023
| TERM | RATE (APY) |
| --- | --- |
| 12 MONTH | 1.75% |
| 24 MONTH | 1.46% |
| 36 MONTH | 1.39% |
| 48 MONTH | 1.43% |
| 60 MONTH | 1.44% |
| | |
Data from Bankrate.com (as of October 13, 2023)
How CDs Work
CDs have set rates and investment periods during which money cannot be removed. Typical time periods for investing are three, six, 12 or 18 months.
You can invest up to $250,000 per CD, and there is no federal banking regulation on how many you can open. There could be limits set by financial institutions, however.
CDs are federally insured when you open one in a bank (FDIC) or credit union (NCUA).
Compared to stock investments, a CD is a more secure way to invest.
Pros To Opening a CD
Earnings are guaranteed.
Rates are set and will not fluctuate, unlike stocks.
There is less temptation to remove money than with a traditional savings account.
CDs are FDIC insured up to $250,000 per depositor.
There are no monthly fees.
Cons To Opening a CD
Invested money cannot be removed before the term is up without penalties, even in case of an emergency.
Rates will not increase as interest rates go up.
Earnings may be less than investing in stocks.
Auto rollover settings could lock you into a longer term than you desired.
You may need a minimum amount of money to open a CD.
Are CD Accounts Worth It?
If you are looking to tuck away a lump sum of money for a large purchase or future investment, a CD is a low-risk way to do just that. However, if you are looking to make more money faster, a CD may not be the right fit for you. Before making any investment, doing research and even speaking to a financial advisor is always a good idea.
Compare CD Rates
Rates are subject to change; unless otherwise noted, rates are updated periodically. All other information on accounts is accurate as of October 13, 2023.
Editor's note: This article was produced via automated technology and then fine-tuned and verified for accuracy by a member of GOBankingRates' editorial team.
More From GOBankingRates