Newest Alliant Credit Union Promotions: Best Offers, Coupons and Bonuses August 2020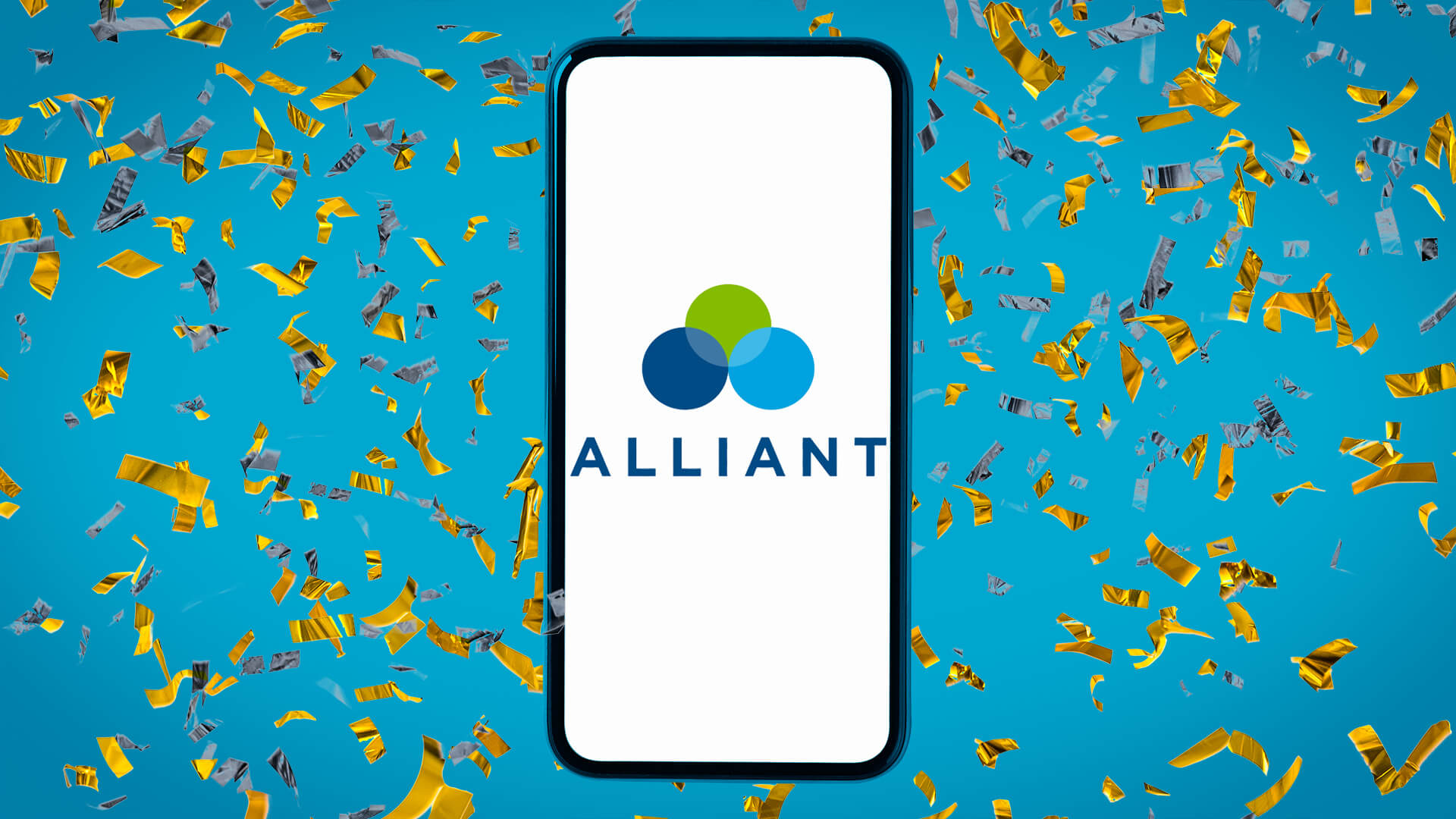 Alliant is one of the nation's 10 largest credit unions, with some $11.79 billion in assets. That represents a big step up from when Alliant got its start in 1935 as the United Airlines Employees' Credit Union, and finished its first year with fewer than 150 members and just more than $5,000 in assets.
If you're considering joining Alliant, take the time to research promotions it offers to new members. Many Americans lose out on bank bonuses that offer cash and other perks. A GOBankingRates survey found that 65% of respondents wouldn't change banks for an account promotion, potentially missing out on free money.
Keep reading to learn about Alliant Credit Union's promotions for June.
Alliant Credit Union Promotions At a Glance
Here's a quick look at what Alliant Credit Union Bank has to offer this month:
Best Alliant Credit Union Bank Promotions: August 2020
Account
Cash Value of Bonus
Expiration Date
Platinum Rewards Credit Card
$50
None
Current Alliant Promotions
There aren't a lot of Alliant Credit Union bonuses for new members at this time, but that doesn't mean you can't save money. Check back each month though for information on new Alliant bonuses and offers as they come available. Read on for a look at this month's credit card promotion plus two other ways to save money.
Alliant Visa Platinum Rewards Credit Card: $50 Value
This card offers a 0% annual percentage rate for the first 12 months, which can save you significant money if you use it the right way. The rate applies to both purchases and balance transfers.
Sponsors of
You can also earn 5,000 bonus points, worth $50, for getting a new card. Here are the details:
Cash value: $50
Minimum spend to qualify: $500
Expiration date: None
How to get it: Apply and get approved for the card, then spend $500 or more in the first 90 days following approval.
When you'll get it: The next billing cycle after you qualify
Terms and conditions: Not available to members who have had an open Alliant Visa card in the past six months
Annual Fee: None
Promotion page: Alliant Visa Platinum Rewards credit card bonus offer
Other Ways To Earn Money
Although there's only one Alliant promotion this month, the credit union offers other ways to earn and save money. Read on to learn how.
Alliant High-Interest Checking
Alliant's High-Interest Checking account puts money in your pocket in two ways: by helping you save on fees, and by offering interest on your balance. Here are some of the highlights of the account:
No monthly service fees
No minimum balance
ATM fee rebates up to $20 per month
Annual percentage yield of 0.25%
Alliant Credit Union might offer other checking account promotions in the future, so keep an eye on its website to see what it has on tap in coming months.
Alliant Online Savings
The Alliant online savings account offers a higher-than-average APY as well as ways to avoid monthly fees. Here's more:
1.20% APY with an average daily balance of $100 or more
No maximum balance
No monthly fees if you enroll in e-statements
$5 initial deposit
How To Open an Alliant Account
If you want to open an account at Alliant Credit Union, the first step is to apply for membership. Here's who qualifies:
Current or retired employees of an Alliant partner company
Immediate family members of an Alliant member
Those who live or work near the Alliant headquarters in Chicago
Members of a qualifying organization
If you're not already a member or employee of one of the organizations that confer membership, you can join by becoming a member of Foster Care to Success. Visit the Alliant's website to see if you're eligible for membership through one of its partner organizations.
Does Alliant Credit Union Give You Money for Opening an Account?
Alliant's one June promotion gives you 5,000 bonus points for meeting the credit card requirements, which translates into a $50 value. Future promotions might offer cash bonuses, so if you're looking for one of those you should probably wait before applying for an Alliant membership.
Just keep in mind that promotions and bonuses shouldn't be your only reason for joining a bank or credit union. Make sure it also offers products and services that meet your financial needs.
If you're interested in finding other financial institutions that offer cash bonuses for new accounts, check out this GoBankingRates article on the newest bank promotions, bonuses and offers.
This content is not provided by Alliant Credit Union. Any opinions, analyses, reviews or recommendations expressed in this article are those of the author's alone and have not been reviewed, approved or otherwise endorsed by Alliant Credit Union.
This article has been updated with additional reporting since its original publication.