Cash App Fees: How Much Does Cash App Charge?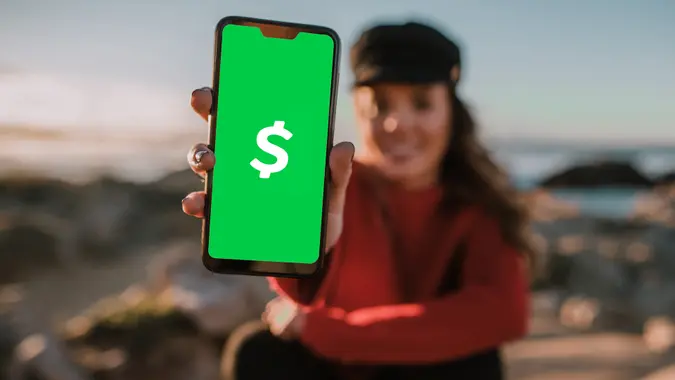 MarioGuti / Getty Images/iStockphoto
Cash App is a financial services platform owned by Block. Previously known as Square Cash, the app makes it easy to send and receive money between Cash App users. Other services include direct deposit, ATM withdrawals and investing in stocks and bitcoin. 
Users can download Cash App, set up an account and make many transactions for free. Other transactions require a small fee which, depending on the type, can range from 0.5% to 3%. A transaction fee of up to $2.50 may apply to ATM withdrawals using a Cash Card. Here's what users need to know about those fees and what they can do to avoid them. 
How Much Does Cash App Charge To Cash Out Funds?
There is no fee for a standard deposit to a user's linked bank account. However, the transaction can take one to three business days. If a user opts for an instant deposit, Cash App charges a fee of 0.5% to 1.75% to transfer the funds to a debit card.   
Cash App Fee for Sending Money
Cash App charges a 3% fee to send money or make a payment using a credit card linked to a user's account. There are no fees for sending money from the available balance in a user's Cash App account, linked debit card or bank account. 
Does Cash App Charge Investing Fees?
With Cash App's investing feature, users can buy and sell stocks and bitcoin. The app makes both processes easy, allowing users to choose the stocks they want to invest in, set target prices, set up recurring buys and view key metrics for more informed investing decisions.
There are no Cash App fees to open or maintain an investing account, nor does Cash App charge fees per trade. However, some fees may be charged through the government.
While there aren't any Cash App fees for buying or selling stocks, there may be one for buying or selling bitcoin. Selecting an expedited withdrawal instead of a standard one could also subject a user to a network fee. The fee depends on the amount of blockchain congestion and will be listed before you finish the transaction.
Is There a Fee To Use a Cash Card?
Cash App users can order a Cash Card, which can be both a physical and digital card. This card lets users make purchases using their Cash App balance in person, through the tap-to-pay option or when making online purchases anywhere that accepts Visa.
The Cash Card is free to order and can be customized, but it will cost a user $5 to change the design once they've received the card.
Cash App may also charge users up to $2.50 for using a Cash Card to withdraw money from an ATM. That's in addition to any fees charged by the ATM.
Once a user reaches $300 in qualifying direct deposits, Cash App will waive its ATM fee for in-network ATMs and reimburse one out-of-network fee in a 31-day period. Each time you receive an additional $300 in direct deposits, that window is extended for another 31 days.
Final Take
Cash App makes it easy for users to send and receive money, transfer funds to their bank account and even start investing. While some fees are associated with certain transactions, that doesn't mean a user needs to pay them. Actions like choosing standard speed transfers and sending money using a debit card can help users avoid paying anything to use the app.
Cash App Fees FAQ
Here are some commonly asked questions about Cash App fees.
Why does Cash App charge fees?

Cash App is not a bank, and its fee structure reflects its business-oriented nature. Any banking-related business is handled by banking partners.

How much does Cash App charge for $100? $500?

How a user deposits or sends the $100 will determine if there will be any fees. While a standard transfer is free, an instant transfer would cost between $0.50 and $1.75. Likewise, an instant transfer of $500 would cost between $2.50 and $8.75.
What about sending money? Using a Cash App balance or linked bank account, a $100 payment wouldn't have an additional fee. Should a person use their linked credit card, that $100 payment would have a $3 fee. Similarly, a $500 payment using a credit card would cost the user an additional $15.

Can you avoid Cash App fees?

Here are a few ways users can get around Cash App fees:

–

Selecting the standard delivery speed when they cash out

–

Using a Cash Card and avoiding making more than one out-of-network ATM withdrawal every 31 days

–

Sending money or paying for purchases using a linked bank account or debit card

–

Selecting standard withdrawals instead of expedited ones to avoid additional fees associated with buying or selling bitcoin
Information is accurate as of March 9, 2023.
Editorial Note: This content is not provided by any entity covered in this article. Any opinions, analyses, reviews, ratings or recommendations expressed in this article are those of the author alone and have not been reviewed, approved or otherwise endorsed by any entity named in this article.