What Is Direct Deposit? How It Works and How You Can Set It Up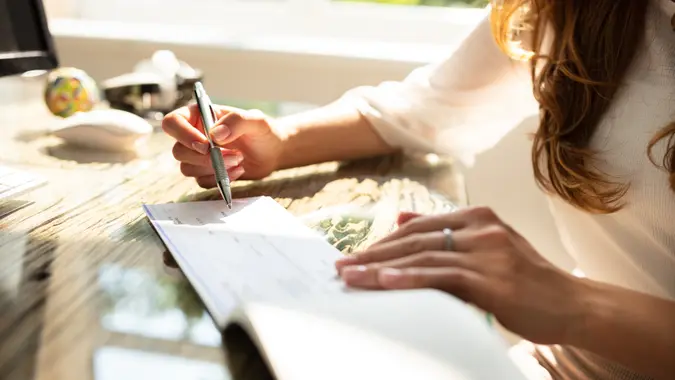 AndreyPopov / Getty Images/iStockphoto
About 93% of people in America receive their paycheck through direct deposit, at least according to page 6 of the 2022 "Getting Paid In America" survey by the American Payroll Organization. Direct deposit is convenient and, saves money for both employees and employer. Even better, you're no longer required to have a traditional bank account to set it up.
Read: How To Guard Your Wealth From a Potential Banking Crisis With Gold
If you're still dealing with the inconvenience of a paper payroll or government checks but are unsure whether switching to an electronic deposit option is right for you, read on. Find out more about what direct deposit is, how it works and how to get it set up if you decide to make the switch. 
What Is Direct Deposit and How Does It Work?
First, what is the meaning of direct deposit? Direct deposit is an electronic transfer of funds from a payer to a payee's account. You can set up direct deposits with the following types of accounts:
Here is a quick overview of how direct deposit works:
Once you set up direct deposit, you no longer receive a paper check. Instead, your employer or another payer transfers money into your account using ACH, which stands for Automated Clearing House. ACH coordinates the transfer of funds from one bank account to another.
Upgrade Your Checking Account
You can have your entire direct deposit payment go into one account or split it into multiple accounts. For instance, you can deposit part of your paycheck into your checking account and a certain percentage into your savings account. 
Once the direct deposit payment is processed and transferred into your account, the funds are typically available that same day. However, some banks and payment apps may make the funds available as soon as the direct deposit is received rather than after it is processed, allowing you to get your money a day or two early.
What Are Some Examples of Direct Deposit Payments?
Paychecks aren't the only thing that you can receive via direct deposit. You can also elect to use direct deposit to receive the following payments: 
Income from your investments
Pension payments
Social Security checks
SSI payments
Tax refunds
Other government payments
How Do You Get Direct Deposit Set Up?
Setting up direct deposit is easy. You'll follow the same basic steps to set up any direct deposit, whether with your bank, a payment app or a prepaid debit card. 
How To Set Up Direct Deposit
If you want your direct deposit to go to your checking or savings accounts, take the following steps:
Get a direct deposit form from the payer. For instance, if you want to set up direct deposit for your paycheck, you'll get the form from your employer. Your bank may also have a form for setting up direct deposit if the payer doesn't have one.
Complete the form. Ensure all information, especially your bank account and routing numbers, is correct to avoid any payment delays.
Enter the deposit amount. You may have your entire check direct deposited into one account or split between accounts, such as checking and savings.
Provide a voided check or deposit slip if required. A voided check is best for a checking account because it lists almost all the information needed to set up direct deposit. The payer can ensure it matches the information on your form.
Return the form to the payer. Don't send the form via email. Your routing number and your bank account numbers are sensitive information. Anyone with these numbers can set up fraudulent transfers from your account or create fake checks.
Upgrade Your Checking Account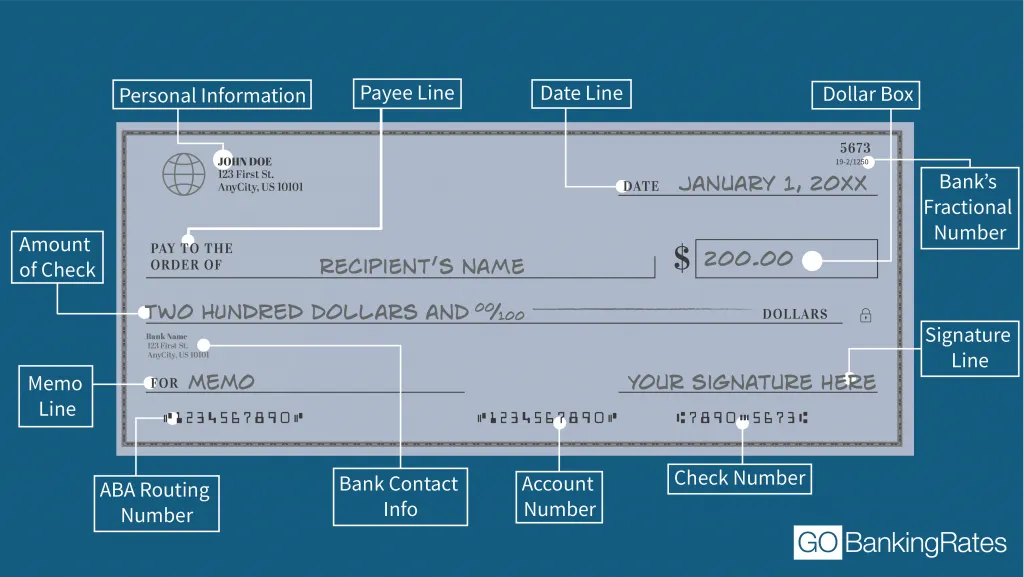 Before setting up direct deposit for a payment app or prepaid card, you may have to take steps to make your account eligible for direct deposit. 
Direct deposit usually takes one or two pay cycles to go into effect, so you may receive one or two more paper checks after setting it up.
How To Find Your Account Number and Routing Number
For a checking account, you'll find the routing number at the bottom of a check or deposit slip on the left side — it's a nine-digit string of numbers. Your account number will be just to the right of your routing number, usually eight or nine digits long. You can also get this information by logging into online banking or your bank's mobile app.
If you're unsure where to find the routing or account numbers for prepaid cards or payment apps, you can get help online help for your app or card.
Why Switch To Direct Deposit?
Three significant benefits of switching from paper checks to direct deposit include:
Speed: Funds are usually available to you on the same day they are deposited in your account, and many banks and payment apps make the funds available to you a day or two earlier. 
Savings: You can avoid monthly maintenance and bank fees on checking and other accounts by using the account to receive a recurring direct deposit.
Security: Direct deposit is safer than receiving paper checks, which anyone can pluck right out of your mailbox. Paper checks can also be lost or stolen, neither of which is a problem if you have direct deposit.
Upgrade Your Checking Account
Takeaway
You should consider direct deposit when available. It is easier, faster and safer than dealing with paper checks. 
When setting up your direct deposit, remember to ensure your information is accurate and secure. Take the form to your bank or Human Resources department in person if you can. Only upload the form electronically over a secure network.
If you change banks, you must fill out a new direct deposit form with any payer sending deposits to your old account. Don't close the old account until you receive your direct deposits into your new account.
Explore More on Direct Deposit
Our in-house research team and on-site financial experts work together to create content that's accurate, impartial, and up to date. We fact-check every single statistic, quote and fact using trusted primary resources to make sure the information we provide is correct. You can learn more about GOBankingRates' processes and standards in our editorial policy.