4 Richer Alternatives to Savings Accounts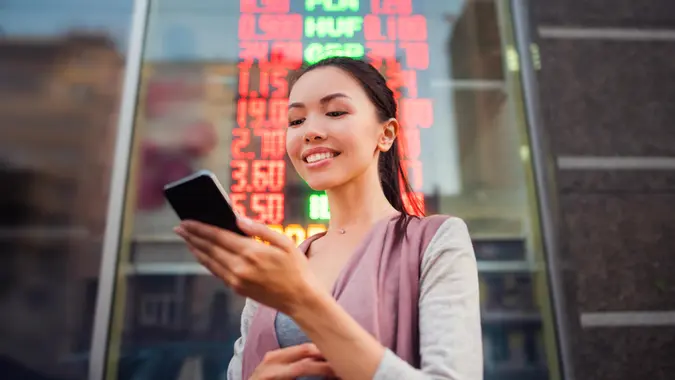 thomasandreas / Getty Images/iStockphoto
"Save, save, save!" 
This is core advice from every finance pro in the world — and for good reason. Without savings, we're out of luck in an emergency — or even when it comes to planning for a retirement, a home purchase or even a vacation.
See the List: GOBankingRates' Best Banks of 2023
Find Out: How Much Americans Have in Their Savings Accounts in 2023
But what is the best way to save? The majority of Americans use traditional savings accounts to stash away their dollars. There's no harm in this, and certainly there is a place for these types of accounts, but are they always the best haven for your money? Not necessarily. 
Let's explore some richer alternatives to savings accounts and shine a light on when the right time to use them may be.
Certificates of Deposit  
If you're prepared to stow away your savings for a set period of time in exchange for a greater interest rate, a certificate of deposit (CD) can be a better option than a traditional savings account. 
Earning 4% Or More On Your Money?
"Certificate of Deposits, or CDs, are savings accounts that hold a fixed amount of money for a fixed period of time," said James Osborn, the founder and partner of Envest Asset Management, LLC. "These can be at a higher yield than traditional savings, money market and high yield checking. This is because you promise to keep your money in that CD for that specific period of time.
Live Richer Podcast: Why Not Having a High-Yield Savings Account Can Be a Huge Mistake
"CDs can be a good option if you don't need money right away but want something with very low risk. These can be a good place to park money for future spends, like for a car, vacation or house down payment."
Bear in mind that CD accounts typically charge penalty fees if you withdraw money before the fixed term is up, so you want to be sure you're not going to need the funds earlier than expected.  
Higher-Yield Money Market Accounts
Money market accounts are similar to savings accounts in that users don't have to lock up their cash and throw away the keys as they do with CD accounts. They can easily access their money, but these types of accounts typically tout higher interest rates. This is because banks can use the money to invest in short-term debt. 
Earning 4% Or More On Your Money?
But these accounts can come with caveats. 
"One thing to keep in mind with money market accounts is that they often have minimum balance requirements and/or monthly maintenance fees, so be sure to compare different options before deciding on one," said James Allen, a certified public accountant and the founder of Billpin.com. 
High-Yield Checking Accounts
A high-yield checking account is a type of checking account that offers a higher-than-average return — typically between 1% and 4%, as opposed to around 0.03% APY on a traditional savings account).  
"Many high-yield checking accounts can provide better rates than money market accounts, but there [can be] a lot of hoops to jump through," said Dennis J. De Kok, CFP, founder and senior wealth advisor at FCM Financial Planning. "You must meet certain conditions to earn that higher rate. This can include having a direct deposit into the account and signing up for electronic statements.
Earning 4% Or More On Your Money?
"Many accounts require 10 monthly transactions to receive the higher rate, while some require at least one bill pay or transfer from the account per statement period. Most accounts are capped at $25,000 or less, which means you only earn the higher rate on that amount."
Treasury Bonds
Other options for storing your savings are treasury bonds. These are long-term investment options that can yield high interest compared to traditional savings accounts.  
"There are two types of savings bonds: Series I bonds and Series EE bonds," De Kok said. "Series I bonds typically help combat inflation, while it's promised that Series EE bonds will double in value if you keep money in the bond for 20 years. Each year you can buy up to $10,000 of each type of bond. You must keep money in a savings bond for at least one year; and, if you take it out before five years, you will be charged a penalty of three months' interest. Bonds are a long-term investment and are not meant for those who need access to the money in the short term."
More From GOBankingRates
Earning 4% Or More On Your Money?