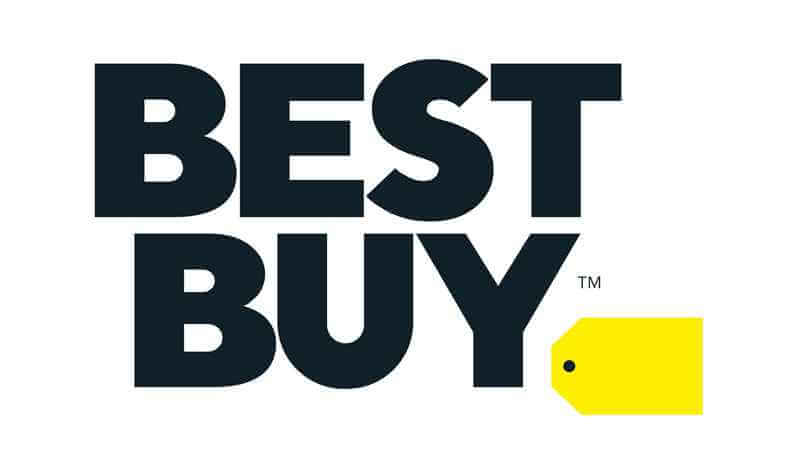 Best Buy
Overview
Total Revenue

$42,151,000,000 (2018)

Date Founded

August 22nd, 1966

Founders

Richard M. Schulze

CEO

Hubert Joly

Stock Listing

NYSE:BBY

Employees

125,000

(2018)

Official Website
Best Buy was founded in 1966, and has since become a leader in technology sales and services. The company now has over 1,000 large-format stores throughout the U.S., Canada and Mexico, and reaches even more consumers on BestBuy.com and through the Best Buy app. The electronics retailer made over $42 billion in revenue in the 2018 fiscal year.
Best Buy Electronics
Best Buy sells electronics and other technology products in a number of categories: appliances; TV and home theater; computers and tablets; cameras and camcorders; cell phones; audio; video games; movies and music; car electronics and GPS; wearable technology; health, fitness and beauty; home, garage and office; smart home, security and WiFi; and drones, toys and collectibles.
My Best Buy
The My Best Buy program is free to join, and allows customers to earn rewards on Best Buy purchases, as well as to gain access to exclusive benefits. Members earn points for every $1 spent that can be redeemed for $5 reward certificates. Members also get free shipping on purchases over $35, and access to special sales and offers. Members who spend $1,500 or $3,500 on Best Buy purchases in a calendar year will be upgraded to Elite or Elite Plus status, respectively, which come with even more perks, such as more points earned per $1 and free shipping on all purchases. They also have access to their own dedicated customer service lines.
Best Buy Deals
Best Buy offers lots of deals and discounts on TVs, laptops, cameras and more. Click on the ""Deals"" tab on BestBuy.com to see all the current promotions. The ""Hottest Deals"" category shows the best deals that are happening right now; the ""Weekly Ad"" shows all of the current week's deals, all in one place; and the ""Deal of the Day"" is a one-day offer on a specific product. My Best Buy members also have access to exclusive offers just for them, and there is a ""Student Hub"" for deals and discounts for students. You can also shop the Best Buy outlet for deals on clearance, open-box, refurbished and pre-owned items.
Best Buy Price Match Guarantee
Best Buy promises to match product prices offered by online and local competitor brands with its Price Match Guarantee. Products could qualify for price matching if they are the identical brand, model and color as a competitor's product, and if the product is immediately available at a qualifying retailer. Qualifying retailers include Amazon.com, Bhphotovideo.com, Crutchfield.com, Dell.com, HP.com, Newegg.com and TigerDirect.com, as well as local competitors. The Price Match Guarantee does not apply to mobile phone prices, services or special sales prices.
Best Buy Credit Card
The My Best Buy Credit Card comes with perks for Best Buy shoppers, including 5 percent back in rewards — and 6 percent back for Elite members — or flexible financing options on purchases of $199 or more. There are additional perks that come with the My Best Buy Visa Card, including 2 percent back in rewards on dining and grocery purchases, and 1 percent back in rewards on everyday purchases. 
Best Buy Stock
Best Buy's share price has increased 271 percent from 2013 to 2018. Stock values have benefited from the bankruptcy of two of its competitors, Sears and RadioShack. Its biggest competitor in the electronics market is Amazon. Together, the two brands have about 25 percent of the total market share among U.S. customers, Reuters reported. The value of Best Buy stock was $70.72 per share as of April 6, 2018.
Best Buy Deals & Tips