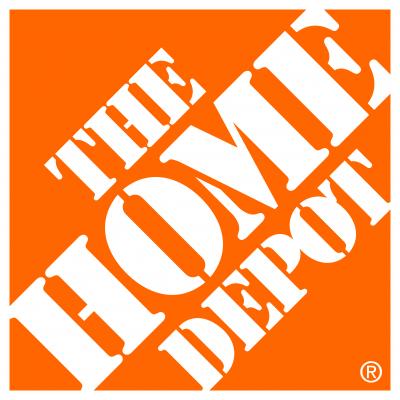 Home Depot
Overview
Total Revenue

$100,900,000,000 (2017)

Date Founded

January 1st, 1978

Founders

Bernard Marcus
Arthur Blank
Ron Brill
Pat Farrah

CEO

Craig Menear

Stock Listing

NYSE:HD

Employees

400,000

(2017)

Official Website
The Home Depot home improvement warehouse chain began with two stores in Atlanta in 1979. The stores were each 60,000 square feet and dwarfed competitor stores in terms of size and available merchandise. Not only was the retailer distinguished by its selection of products, but also by its knowledgeable sales staff who could teach customers how to DIY their home improvement needs. The model turned out to be a success: There are now over 2,200 Home Depot stores across three countries.
Home Depot Stock
Home Depot stock reached a high point in January 2018, with stocks valued at over $200 a share. Since then, stock prices have been declining for the most part. As of March 27, 2018, Home Depot stocks were valued at $174.68. Prior to its recent decline, the value of Home Depot stock climbed 600 percent between 2008 and 2018, according to MarketWatch. "Despite record consumer spending and the theoretical boost of a tax cut, the entire housing market has seem to have hit a wall. And despite a fourth-quarter report that featured decent growth and a long history of outperformance, investors have abandoned Home Depot stock and don't look to be coming back soon," the financial news site reported in March 2018.
Home Depot Sales
Home Depot shoppers can easily browse current sales and promotions on the Home Depot website. The "Specials & Offers" tab shows current promotions on in-store and online merchandise, and the "Local Ad" tab allows you to see in-store offers at your nearest Home Depot location.
Home Depot Card
Home Depot offers several credit card options: a consumer credit card, a project loan card, a commercial revolving charge card and a commercial account card. Perks of the consumer credit card include special every day financing on purchases of $299 or more, up to 24 months financing during special promotions, exclusive cardholder credit offers and one-year, hassle-free returns. The project loan cards are ideal for people looking to tackle a big project, such as remodeling a kitchen or bathroom, adding a room or replacing a roof. The card has a 7.99 percent fixed APR, credit lines of up to $55,000, a six-month buying window to purchase products, 84 months to pay off and no annual fees. The commercial cards are designed to help business owners who make frequent home improvement purchases. The cards' features include itemized statements, easy purchase tracking, online account management, one year to make returns, automatic enrollment in the Pro Xtra savings and benefits program and fuel savings.
Home Depot Online Shopping
Home Depot has an even wider selection of merchandise available online than in-store: There are about 35,000 products in-store, but 1 million products online. Items purchased online can be picked up in-store for free, with an array of products available for pickup within two hours. Thousands of items are also available for free two-day home delivery, and next-day delivery is available for online purchases delivered from a store. Returns are free and accepted at any Home Depot location.
Home Depot App
The Home Depot app allows users to order products on their mobile devices and pick up in-store. Users can also view store maps, check inventory, create lists for store trips and projects, comparison shop, image search, scan barcodes for more information about a product, chat with experts, read customer reviews, see what a product would look like in your home using augmented reality technology, get local ads, browse specials and savings, and keep track of receipts. The app is available in the Apple App Store and on Google Play for Android users.
Home Depot Deals & Tips