Banks in Nebraska to Accept Crypto – Despite Warren Buffett's Misgivings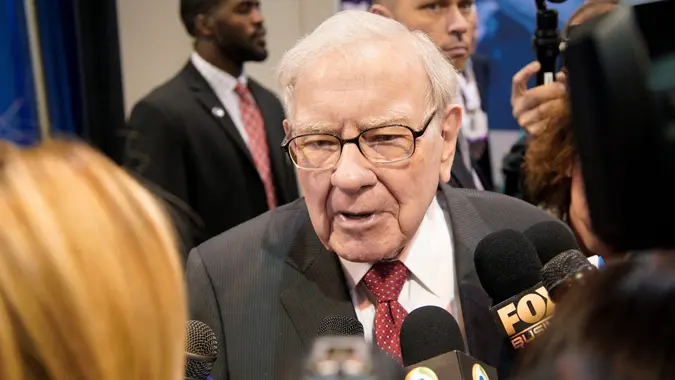 Nati Harnik/AP/Shutterstock / Nati Harnik/AP/Shutterstock
On May 26 the state of Nebraska signed a law to authorize state-licensed banks to hold cryptocurrencies, according to CNBC. The law would make Nebraska the second state to create a formal charter for crypto banks they add. A crypto bank operates much in the same way a holding company holds stocks for an investor or a traditional bank holds cash for its customers – only now it will hold digital assets.
See: Buffett Announces Who'll Take Over Berkshire Hathaway After He's Gone
Find: 10 Best Cryptocurrencies To Invest in for 2021
CNBC's report suggests legislation is an attempt to turn Nebraska into a "hub for digital asset companies and those interested in innovative new financial products and services based on blockchain technology. CoinDesk reports that the law requires that the banks have to hold 100% of its assets in reserve.
This means that banks cannot loan out your crypto assets elsewhere like traditional banks do. According to the Associated Press, Telcoin CEO Paul Neuner said, "At its heart, this new charter represents an alternative type of bank that does not have the right to loan your money to somebody else." Telcoin is the company that drafted the legislation along with legislators from Nebraska and is a blockchain-based fintech company.
While the law could turn Nebraska one of the country's central cryptobank hubs, two of the most famous Nebraskans – and global financial powerhouses – are not exactly fans of the currency.
At the 2021 shareholders meeting, Berkshire Hathaway's Vice Chairman Charlie Munger made waves when he stated he was "disgusted" by Bitcoin's success. Meanwhile, the company's CEO and general investing scion has been unashamedly vocal about his distaste for digital assets. In 2014 he said of Bitcoin "It's not a currency. It does not meet the test of a currency. I wouldn't be surprised if it's not around in ten or 20 years." He has also stated that, "It will feed on itself for a while and sometimes for a long while and sometimes to extraordinary numbers. But they come to bad endings, and cryptocurrencies will come to bad endings."
See: Here's a Bitcoin Timeline for Everything You Need To Know About the Cryptocurrency
Find: How Does Cryptocurrency Work – and Is It Safe?
Whether or not the Oracle of Omaha will change his mind is yet to be seen – but he might not have a choice soon if his neighborhood banks become the new Silicon Valley for digital money.
More from GOBankingRates: