What Can You Buy With Bitcoin? 20 Surprising Things

8 min Read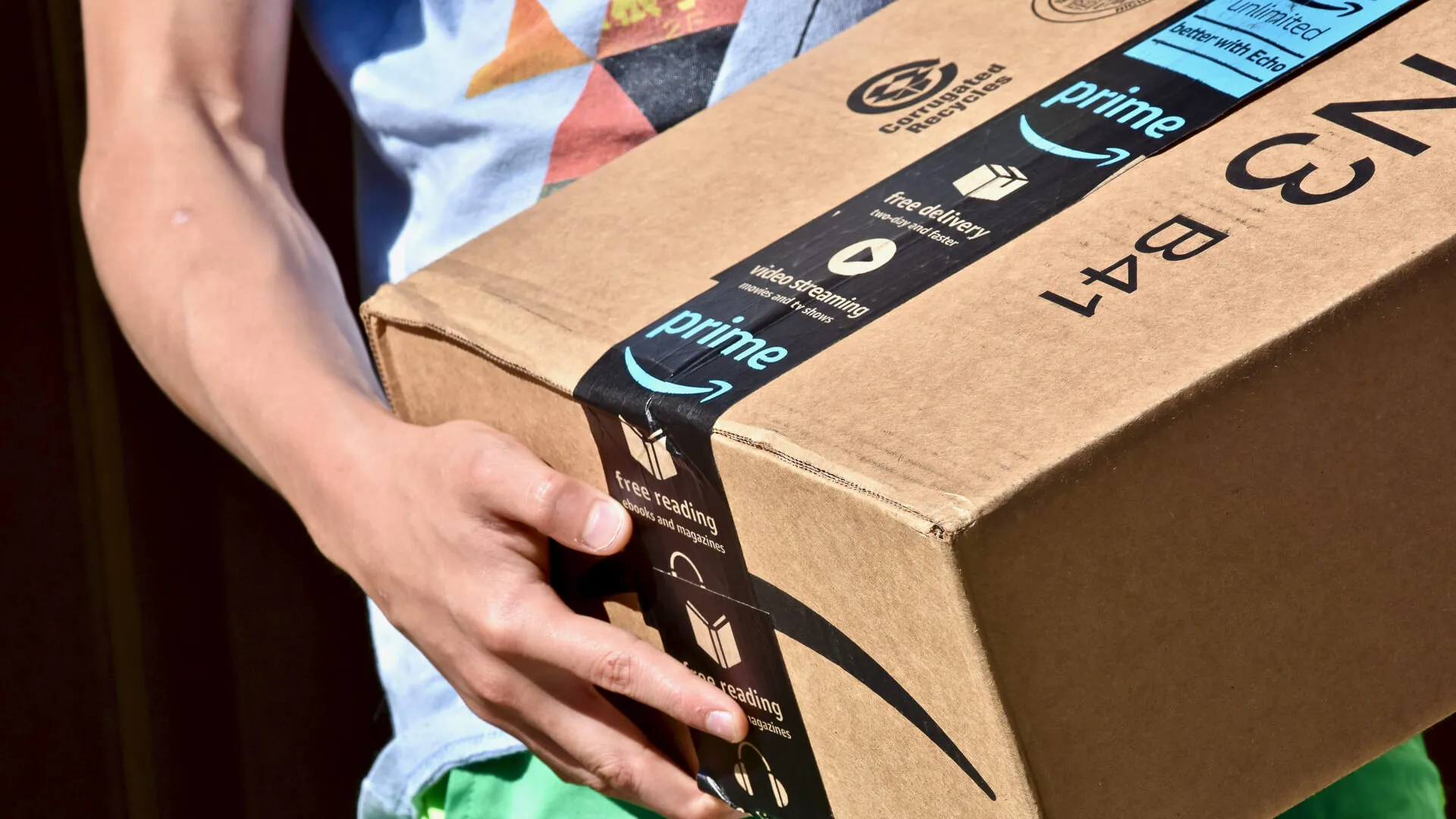 Bitcoin is a cryptocurrency that has exploded onto the investment world in dramatic fashion, fluctuating greatly in price and making millionaires out of early investors. Although bitcoin has proven to be a wild ride for speculative investors, its main purpose is ostensibly to be a currency — an alternative way to buy and sell products and services. If you've ever wondered what to buy with bitcoin, you might be surprised at what's available.
To buy things with bitcoin, look for retailers that have a bitcoin logo just as you would look for a Visa or MasterCard sign if you wanted to use one of their credit cards. Take a look at this list of 20 ways you can buy stuff with bitcoin — and the interesting things you can own.
Click through to learn more about how buying, selling and investing in bitcoin works.
1. Guns
Central Texas Gun Works was the first dealer in Texas to use bitcoin for gun sales when it began accepting the cryptocurrency in 2014. Beyond bitcoin, Central Texas Gun Works accepts additional cryptocurrencies, including Litecoin and Ethereum, for both in-store and online transactions. Even so, online bitcoin purchases at Central Texas Gun Works are not yet streamlined. The company requires a five-step process to make an online purchase with a cryptocurrency, which involves waiting for a response from the company.
Also check out bitcoin alternatives to consider investing in this year.
2. Caskets
Successful morticians are masters of customer service, making what's usually an uncomfortable time in most people's lives as easy as possible. Crescent Tide Funeral & Cremation Services in St. Paul, Minn. takes this idea to a whole new level as it accepts payment in bitcoin for caskets and funeral services. The company not only facilitates bitcoin payments, it also offers customers who pay with the cryptocurrency a 3 percent discount.
3. Real Estate
Dubai is the ultimate land of excess. The tiny emirate boasts the world's tallest building, the world's largest laser light show and an indoor ski slope. Perhaps it should come as no surprise, then, that Dubai is the place where you can use bitcoin to buy an apartment. In September 2017, the Aston Plaza and Residences Development in Dubai Science Park began accepting payments of 30, 50 and 70 bitcoins for some of its studio, one-bedroom and two-bedroom apartments, respectively.
4. Online Casino Chips
If you really want to amp up your adrenaline level, use your bitcoins to fund your stake at an online casino. Numerous bitcoin casinos have sprung up on the internet, letting you make deposits with bitcoin and then gamble your chips just as if you bought them with dollars. Be aware that not all online casinos are regulated, and there's still discussion as to whether or not they are even legal. Another concern is that by the time you cash out, the value of your bitcoin might have dropped precipitously.
5. Charitable Contributions
Most charities are stable, traditional, reliable institutions that try to protect the money they receive so they can deploy it for the greatest good. So it might seem odd that some charities accept the volatile bitcoin cryptocurrency. Starting in 2015, however, you could make a bitcoin donation to Autism Speaks, an advocate for autism awareness and scientific research. Heifer International, which fights hunger and poverty, began accepting bitcoin donations in 2016. At least 13 charities now accept bitcoin.
6. Brandy Distillery
You can buy all sorts of luxury goods on BitPremier, which accepts bitcoin for extravagances such as yachts and real estate. One unusual item listed for sale on the site in September 2017 was a brandy distillery located in Nemesvamos, Hungary. At the time, you could pick up the distillery building and all of the equipment for 73 bitcoins, valued at about $339,000.
7. Pizza
What is thought to be the first real-world bitcoin transaction occurred on May 22, 2010 — and it was for two pizzas from Papa John's. The cost of the transaction was 10,000 bitcoins. As of Jan. 24, 2018, that 10,000-bitcoin purchase was worth more than $100 million — quite a price, no matter how good those pizzas were. Today, the Pizzaforcoins website accepts more than 50 cryptocurrencies for local pizza purchases.
8. College Degree
When it comes to digital currencies — another name for cryptocurrencies like bitcoin — the University of Nicosia in Cyprus is all-in. The university was the first to offer a cryptocurrency course, the first to offer a digital currency degree and the first to accept bitcoin for tuition payments. The university now offers an online Master of Science degree in digital currency.
See These: 9 Creative Ways to Pay for College
9. Travel
Expedia is one of the world's most recognizable online travel companies, providing services to millions of customers across the globe. Would it surprise you that this purveyor of airline tickets and other travel experiences accepts bitcoin? Expedia uses the services of Coinbase to process its bitcoin transactions, but you'll have to be fast on your feet — the bitcoin price you see for your booking is only valid for 10 minutes.
10. Gold Bullion
Gold bullion is raw gold in bulk form, valued by weight such as in bars, ingots and coins. JM Bullion, an online retailer of gold and silver products, accepts bitcoin for purchases. In one sense, this seems like one of the most logical places where bitcoin would be accepted, as it involves using one type of currency — bitcoin — to purchase another type — gold coins.
Learn More: 5 Ways to Invest in Gold
11. Rent
Want to pay your rent with bitcoin? It just might be the wave of the future. ManageGo, a rental platform based in Brooklyn, N.Y., uses online and mobile apps to facilitate payments between landlords and tenants. Starting in 2018, the company began accepting bitcoin, Ethereum and Litecoin for payments, converting them immediately into U.S. dollars.
12. Online Dating Subscription
The proliferation of fast-dating apps such as Tinder have all but obliterated the stigma that used to accompany online dating sites. Nowadays, you can even use the hip currency of the moment, bitcoin, to pay for your subscription to a service that could introduce you to the person of your dreams. Sparklet is a new online dating service that bills itself as "bitcoin-powered online dating." Other sites, including DateAsia and Bitcoin Dating, also accept the cryptocurrency.
13. Trip to Space
One of the most unusual answers to the question "What can I buy with bitcoin?" is a trip into space. Richard Branson's visionary company Virgin Galactic is working on sending civilian astronauts into orbit aboard its own spacecraft. About 700 future Virgin Galactic astronauts have already put deposits down on their trips. Going forward, you too can secure a slot on a Virgin Galactic ship using bitcoin as your payment.
14. Cars
Although the practice is not yet widespread, you can use bitcoin to buy an automobile in some markets. In 2013, dealer Lamborghini Newport Beach in California reported its first sale of a car — a Tesla Model S — to a customer who paid entirely with bitcoin. Overland Park Jeep Dodge Ram Chrysler, out of Kansas, accepts bitcoin payments for everything from new and used cars to parts and service.
15. In-Game Purchases
Bitcoin got a boost in the legitimacy department way back in 2014 when tech giant Microsoft announced it would accept bitcoins for apps and games in the Windows Store and on Xbox. In a strange case of the virtual world meeting the real world, you can now use bitcoin as an in-game currency for the popular game Minecraft.
16. Anything at Amazon.com
Technically, you can't yet use bitcoins to pay for your purchases on Amazon.com. However, there's an indirect way to spend bitcoins on items in your Amazon cart. At gyft.com you can buy Amazon gift cards with bitcoin. The cards never expire, so you can stock up on gift cards whenever you want to "sell" your bitcoins and then spend them at Amazon.com at your leisure.
Even More Amazon: 7 Ways Amazon Is Making It Easier to Spend Your Money
17. Beer
Pubs around the world were early adopters of bitcoin. In 2013, Sydney's Old Fitzroy Hotel became the first pub in Australia to accept the cryptocurrency. Originally, a pint of beer cost just 0.05 bitcoin, or about 7 Australian dollars at the time. Since then, bitcoin acceptance has spread to additional pubs, wineries, cafes and even bakeries around the world.
18. Las Vegas Casino Hotels
Las Vegas is the gambling capital of the world, so it makes sense that a volatile gamble like bitcoin would find a home there as well. In 2014, the D Las Vegas Casino Hotel, along with its sister Golden Gate Hotel & Casino, became the first casino properties to accept bitcoin. Although the downtown hotels do not accept bitcoin for gaming, you can use the cryptocurrency at both hotels' front desks, and the D's gift shop and two restaurants.
19. Comic Books
In 2014, Los Angeles comic book store Meltdown Comics began accepting bitcoin for in-store purchases, becoming the first brick-and-mortar comic book shop to accept the cryptocurrency in the process. The store intends to entice bitcoin users with special discounts, events, offers and swag.
20. Lottery Tickets
Investors in bitcoin must feel like they are playing the lottery every day because the value of the cryptocurrency fluctuates so dramatically. Now you can buy actual lottery tickets with bitcoin. The Jackpocket app lets you purchase lottery tickets via phone with bitcoin if you are in Minnesota or New Hampshire.
Invest Differently: 13 Types of Alternative Investments
About the Author