Following 'Soaring' IPO, Airbnb Stock Is Downgraded – A Victim of Its Own Success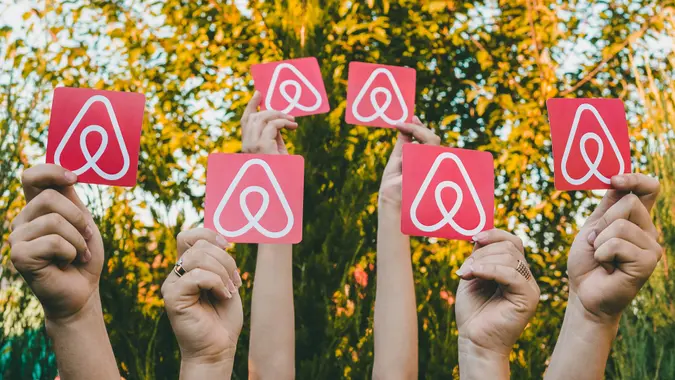 AlesiaKan / Shutterstock.com
Gordon Haskett Research Advisors has downgraded Airbnb to "underperform" from "buy" today — a two-level downgrade — after the stock more than doubled last week following the company's soaring IPO.
"Investors we've spoken with like Airbnb's business model and want to be long-term holders but are now looking at selling the stock because they no longer feel comfortable owning it trading at a 300 to 400% valuation premium," Gordon Haskett Capital analyst Robert Mollins wrote, cutting by two notches his rating on Airbnb shares to underperform from buy.
See: These Are Goldman Sachs' Biggest Predictions for 2021Find: Should You Invest in Vaccine Stocks Right Now?
Airbnb was downgraded to "underperform" from "buy" with a $103 price target, representing a 26% downside from the stock's closing price on Friday of $139.25. On Monday, Airbnb shares were down 7% to $129.50.
The home-sharing giant's valuation is "more than stretched" when compared to other stocks in the online travel space, according to the Gordon Haskett analyst, who places Airbnb in the same category as fellow travel companies Booking Holdings and Expedia.
See: Enron and the 24 Other Most Epic Corporate Downfalls of All TimeFind: 10 Stocks That Could Bounce Back in 2021
The Gordon Haskett analyst said in his report that his price target for Airbnb's shares is $103 per share. He further noted that he remained positive in his forecast for the company's long-term future, adding that an overwhelming majority of investors he has spoken to are interested in cashing in on their quick gains, according to reports.
He also noted that Airbnb was trading around 15 times 2022 revenue estimates, compared with an average of four times for online travel agency peers. If you're interested in undervalued stocks rather than overvalued, learn more here.
More From GOBankingRates