McConnell Says, 'Let's Get this Done'; Markets React to Likely Stimulus Deal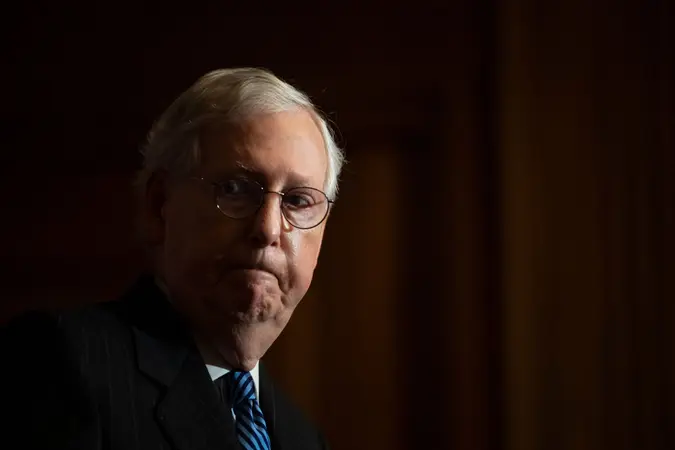 Shutterstock / Shutterstock
Senate Majority Leader Mitch McConnell talked about the possibility of a stimulus deal passing before Congress breaks for the holidays. "So let's get this done," he told the Senate. 
McConnell also told reporters that the group at the Congressional Leadership Meeting, which included House Speaker Nancy Pelosi, Senate Minority Leader Chuck Schumer, and House Minority Leader Kevin McCarthy, along with McConnell, was "making significant progress." He said, "I'm optimistic that we're going to be able to complete an understanding some time soon." 
See: How the Stimulus Plan Will Affect Your WalletRead: The Stimulus Check Secret You Need to Know Before You File Your 2020 Taxes
Upon the news yesterday, stock futures soared. This morning, they trimmed yesterday's gains slightly, but still opened high, with the Dow above 30,000. The Dow and Nasdaq gained just 0.1% each, and the S&P 500 traded up 0.2%. 
Unfortunately for taxpayers, the bill may not include a second stimulus check, although earlier this week President Trump told Fox News that he wanted "to see checks going for more money than they're talking about going to people." 
Two days ago, senators agreed to split the $908 billion package into two smaller bills. The first, $748 billion package would include extended unemployment benefits for 16 weeks, with an additional $300 weekly payment, more funding for the Paycheck Protection Program loans (which Warren Buffett strongly encouraged this week), rental assistance, and additional funding to those most in need. The second part of the package would address state aid, and liability protection against coronavirus claims for business owners who have followed public health standards.
See: Where Experts Think Congress Should Spend Stimulus MoneyRead: Refusing to Wait for Congress, These Cities and States Are Handing Out COVID-19 Relief
With all the good news coming out of Washington, including successful COVID-19 vaccines, at-home COVID-19 testing and, of course, the stimulus bill, Mad Money's Jim Cramer warns investors they should worry about "not being bullish enough" in this market.
More From GOBankingRates