What You Need to Know About This Month's Mergers and Acquisitions: Gannett Stock, Cabela's Stock Sinks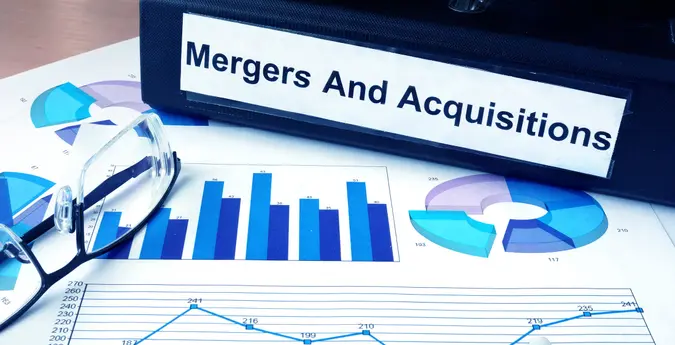 designer491 / Shutterstock.com
The investing news media loves mergers and acquisitions. Drama, excitement and stock movement make for must-read information for active investors and traders. After the mergers or acquisitions are announced, investors show their opinions of the deal by buying or selling the shares, hoping for a quick profit. How the stock trades — up or down — indicates the consensus about the deal.
Gannett Co., Inc. (GCI) will acquire Golfweek this month, and Bass Pro Shops sets its sights on Cabela's (CAB). Check out how these October mergers and acquisitions are expected to shake out.
Catch Up: 5 Best Day Trading Strategies
Gannett Buys Golfweek
Gannett is a behemoth media company, owner of the USA Today Network and other media outlets. This month, Gannett announced the acquisition of Golfweek, adding it to a stable of sports brands.
"Golfweek gives us amazing depth and expertise to bring to our strong golf audience across the USA Today Network," said Dave Morgan, president of the USA Today Sports Media Group, in a press release.
Across its local media brands and USA Today, Gannett reaches an audience of more than 110 million people each month. Golfweek, meanwhile, is considered one of — if not the most — authoritative voices in golf.
The Golfweek brand includes the magazine of the same name, the Golfweek Digital Network, Golfweek Events and Golfweek Custom Media. It is the top event provider for golf's biggest tournaments, like the PGA Tour and United States Golf Association. The acquisition is expected to boost Gannett efforts to grow its golf vertical, which see more than 5 million unique visitors each month online.
How Gannett Stock Reacted
The Gannett stock price has been remarkably tame surrounding the M&A news. The acquisition was announced on Oct. 5, 2016. It's possible whispers about the acquisition were leaked Oct. 4, as Gannett shows increased trading volume that day. That said, the stock price held relatively steady that week, closing at a low of $11.61 on Friday. Early in the week of Oct. 10, however, Gannett dipped lower, closing at $11.14 on Tuesday.
Bass Pro Shops Buys Cabela's
If you've ever entered a Bass Pro Shops, you know what it's like to be immersed in an outdoor adventurer's paradise. Bass Pro Shops is to the outdoor aficionado what Disneyland is to children. The company, with its 99 stores and Tracker Marine Centers, offers everything from ATVs to rifles and fishing gear.
Enter Cabela's, a seller of hunting, fishing, shooting and other outdoor sports merchandise. The brand was founded in 1961 and operates 85 retail stores in the U.S. and Canada, with over 19,000 "outfitters." The brand is comparable in size and mission to Bass Pro Shops, which has an estimated 22,000 employees and $4.45 billion in sales, according to Forbes.
Bass Pro Shops acquires Cabela's for $5.5 billion, or $65.50 per share in cash. The M&A deal benefits Cabela's shareholders with a 19.2 percent premium to Cabela's closing share price on Sept. 30, 2016. The acquisition was announced Oct. 3 in a joint news release.
How Cabela's Stock Reacted
Closing stock prices for Cabela's on the dates surrounding the news release show sluggish performance. It closed at $54.93 on Sept. 30 before bumping up to $63.18 on Oct. 3 and dropping to $62.25 on Oct. 7. By Oct. 11, the stock had closed at $61.99.
The fact the stock hasn't gone up closer to the acquisition price of $65.50 suggests there might be some belief that Bass Pro Shops is overpaying for Cabela's. In fact, an Oct. 8 piece from Barron's shows Bass Pro Shops needs to come up with $2.5 billion for the deal, assuming it keeps Cabela's $500 million equity in its credit card business. Additional debt for the acquisition for Bass Pro Shops, on top of its existing debt, could spell trouble for the company.