11 Reddit Stocks To Buy in September 2022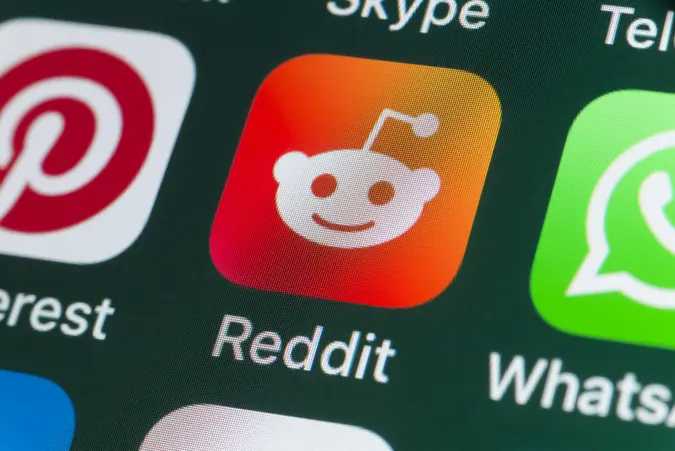 stockcam / Getty Images
Since the Reddit subthread r/WallStreetBets gained fame – and some level of notoriety – in the winter and spring of 2021, the social network has become a surprising source of investment tips and guidance.
Reddit stocks carry a level of intrigue that can make investing fun. What are some of the stocks that Reddit investors believe could break out this fall?
What Stocks Are Reddit Stocks?
Retail video game chain GameStop might be the first stock that comes to mind when people think of "Reddit stocks," followed closely by AMC movie theaters and then, perhaps, retailer Bed, Bath & Beyond. Many Reddit stocks are household names and that is part of their appeal. It is fun and exciting to invest in brands commonly used and loved.
However, Reddit stocks hail from a variety of industries and market sectors, with market caps of varying sizes. They can range from S&P 500 companies like Tesla to cannabis company Canopy Growth Corp.
What Stocks Are Hot Right Now on Reddit?
What stocks are hot right now on Reddit, and which stocks are Redditors suggesting you should buy and hold? These 10 stocks could be rocketing straight "to the moon," as the Redditors say.
1. GameStop
Arguably the "original" Reddit stock, GameStop is still showing growth potential more than two-and-a-half years after its initial rally. It shows up as one of the top trending stocks on Reddit, according to ApeWisdom.io, and that interest alone may lead to a rally, as it did in 2020 when Redditors drove the stock price largely by creating buzz around it.
The stock is down 22% for the year, and analysts deem GameStop bearish right now. Many are calling it a "sell," with doubts that the retail firm can ever fully recover in today's economic climate. "Concerns about the company's ability to remain afloat in today's challenging macroeconomic backdrop have weighed on its valuation," writes Capital.com.
However, for those with faith in the company and in chairman Ryan Cohen's ability to steer the company toward success, the stock is definitely on sale right now.
2. Tesla
Following the Tesla 3-for-1 stock split on August 25, 2022, Tesla stock could be a better value than ever before. If you're looking for a long-term investment, Tesla is a company with strong fundamentals and tons of free cash flow in a market that only promises to grow. Post-split, this could be the lowest price you'll see — potentially ever. That's why it's not just Redditors but financial experts rating Tesla a buy now.
3. NIO
If you invest in the electric vehicle market but Tesla is too rich for your blood, consider Chinese EV manufacturer NIO. Stocks dropped after the company's second-quarter earnings call showed a larger-than-expected loss. Redditors love the stock, with investors observing that the second-quarter results were not a surprise. Redditor MilesRover1974 said, after the release of the report, "Smart money sees this opportunity clearly. If you're long-term, take the discounted shares."
4. Amazon
Amazon is a household name in e-commerce and the stock's popularity on Reddit is rising, too, according to ApeWisdom.io. The site shows that mentions of the stock are up by 20% in the past 24 hours. A promising second-quarter earnings call, which showed sales revenue at $121 billion — $2 billion ahead of projections — put the stock on an upswing. In the past three months, 38 investors on TipRanks gave Amazon a "buy" rating, with just one rating it a "hold." Again, if you're looking for a long-term investment, Amazon has a solid history and a strong future.
5. Bed, Bath & Beyond
With close to 1,200 mentions in the past 24 hours as of Sept. 7, 2022, Bed, Bath & Beyond is currently the most mentioned stock on Reddit right now, according to ApeWisdom.io.
Sadly, chief financial officer Gustavo Arnal recently jumped to his death from his high-rise Manhattan apartment, according to CNN. This was on the heels of a class action lawsuit that accused Arnal, along with investor Ryan Cohen and other Bed, Bath & Beyond shareholders, of a "pump and dump" scheme, CNN.com writes. Bed, Bath & Beyond shares fell amidst the turmoil. Undeniably, the stock is one of the most-watched lately, and while most investors are bearish on it, changes in company leadership could precipitate a turnaround for the company. Experts at Zacks Equity Research, in an article at Yahoo! Finance, peg Bed, Bath & Beyond as a "hold" for now.
6. Zoom
Zoom, like GameStop, benefited from the pandemic and people spending more time at home. It gets mixed reviews on Reddit and from financial analysts alike. Roughly one-third of Wall Street analysts recommend Zoom as a "strong buy." Another 9% are calling it a "buy," and more than half say you'll want to "hold" this one. Now trading at $81, Zoom could reach a high of $235 by next year, with an average price target of $123, according to WallStreetZen.com.
Videoconferencing is not going anywhere and Zoom remains one of the top platforms for everyday users and businesses alike. Investors Business Daily reports that Zoom has underperformed the S&P 500 by 18%, but it still has a strong balance sheet that makes its future look bright.
7. Palantir Technologies
Palantir stockholders took some heavy losses in August, with the stock falling more than 25%. A lackluster earnings report, coupled with interest rate hikes that saw many high-tech growth stocks drop, pushed this Reddit favorite down to a price where you can scoop up some shares at a tremendous value. The Motley Fool reports that the company has $2.4 billion in cash holding and no debt, making it a solid company poised for growth and an enticing investment if you're interested in high-growth tech stocks.
8. AMC
AMC Entertainment is one of the original meme stocks pumped by Redditors and swept up amid the GameStop-mania during the pandemic. Today, the stock has its own Reddit subthread, r/amcstock.
Many Redditors are bullish about the stock, which dipped more than 37% in August, according to Fool.com. The company released a new class of preferred shares as a dividend to common equity holders. The new class of stock, AMC Preferred Equity, gives AMC a means to raise capital without diluting AMC shares.
In light of AMC's biggest competitor, Cineworld, speaking about a potential bankruptcy, AMC could be a good buy right now and a long-term hold. As people begin to return to the movies, and AMC finds ways to differentiate and increase profits through special events and its loyalty program, the stock could see long-term gains.
9. Apple
In anticipation of the release of the new iPhone 14 release in September 2022, Redditors have been talking about Apple. The big tech stock, like so many others, has been in a slump recently. It jumped up slightly after the iPhone 14 announcement, but not enough to deter you from investing now.
Apple remains a solid long-term investment, with Motley Fool calling it "the most valuable publicly traded company." Apple is down 13% in this bear market, but it's holding value better than the S&P 500, as a whole, which is down 17% from its high, and NASDAQ, which is down 26%, Fool.com reported. It has enough going for it, including a dividend, to make it a worthwhile buy and hold.
10. Nvidia
Chip manufacturer Nvidia, whose semiconductors are frequently used in gaming computers, posted lackluster earnings that drove the stock down. However, the company continues to lead the industry for both data center supercomputers and GPUs. Plus, opportunities abound in the automotive market. Reddit users, especially members of WallStreetBets, are largely positive about Nvidia's prospects, too, with 56% of comments about the stock positive, according to APEWisdom.io.
11. AMD
It would be wrong to mention Nvidia without mentioning competitor AMD. Expert analysts are calling Advanced Micro Devices a buy right now. Fool.com reported that it showed 70% revenue growth year-over-year, even as other chip manufacturers struggled. Like Nvidia, its data center business is strong.
As the semiconductor industry continues to grow, both Nvidia and AMD look to be solid buy-and-hold investments right now, with the bonus of being fun meme stocks and companies that manufacture products you're probably using right now — whether you realize it or not.
Keep In Mind

It's important to take advice regarding any of the so-called meme stocks, including GameStop and AMC, with a grain of salt, especially when that advice comes from retail investors and not financial professionals.

Never invest more in stocks than you can afford to lose, and make sure you are also using your discretionary income to build a well-diversified portfolio that matches your risk tolerance.
Final Take
These top trending Reddit stocks are fun to watch and discuss with other retail investors. When it comes to investing your hard-earned money, keep in mind there are no guarantees with these, or any other, stocks.
A bear market provides opportunities for investors with expendable cash to bolster their portfolios. You can take a chance on positions you might not want to risk at a higher price, diversify your portfolio or increase your position in favorite stocks while they are, essentially, on sale. "The lower you buy, the higher your returns are over time," said Michael Boggiano, managing partner at Wealthcare Financial, in a previous GOBankingRates.com article.
Whether you invest now or watch the market a while longer, these buzzworthy Reddit stocks are worth keeping an eye on.
Information is accurate as of Sept. 7, 2022.
Our in-house research team and on-site financial experts work together to create content that's accurate, impartial, and up to date. We fact-check every single statistic, quote and fact using trusted primary resources to make sure the information we provide is correct. You can learn more about GOBankingRates' processes and standards in our editorial policy.