Rivian Stock: Should You Buy Now?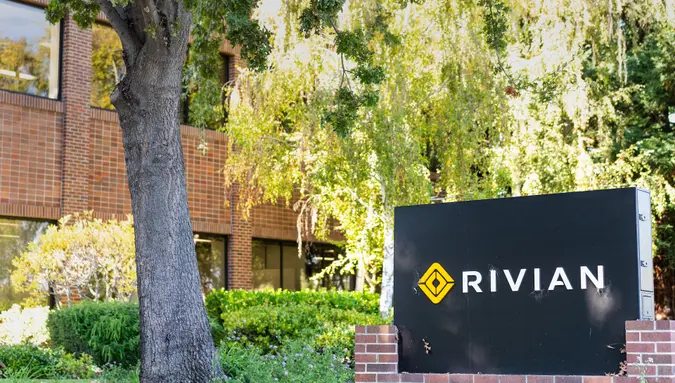 Sundry Photography / iStock.com
Rivian filed with the U.S. Securities and Exchange Commission in September 2021 for an initial public offering to become publicly traded. The company won't have a full year of production until 2023, but it is backed by Amazon and Ford. This hefty backing has potential investors eyeing Rivian. But is Rivian worth the risk? Here's what you need to know.
About Rivian
Rivian Automotive is a brand new electric vehicle business based in California. Its goal is not only to create electric vehicles but to run an environmentally sustainable business from start to finish. This includes reaching a net-zero carbon emission by the year 2028 and incorporating recycled and recyclable materials into its vehicles.
Why Rivian Could Be a Promising Investment
Getting in on the ground floor of something is enticing to many investors. However, investors should always remember that a business's goal is to build excitement, especially ahead of a recent IPO. Rivian is no different.
Rivian's business owners are likely to tout all of the promising features of their business. They will also try to offer convincing justifications for anything about the company that may look shaky. It's important to remember, though, that many promising companies have entered the electric vehicle market, only to fail.
Interested investors should do their own research and ask tough questions about Rivian before taking the leap to invest. Still, Amazon negotiated four years of exclusive access to delivery vehicles made by Rivian. Additionally, Rivian has deposits totaling $48 million for more than 48,000 vehicle orders.
What Is Rivian's Valuation?
At its opening, reports estimated that Rivian may have been valued at $91 billion. For comparison, this is higher than industry-leading General Motors' market cap.
In comparison, Tesla has a valuation of nearly $730 billion. While this gap may seem high, Tesla was valued at $75 billion only two years ago. There is a big emphasis on shifting to environmentally friendly choices, and Rivian, like Tesla before it, is hit the market at a great time.
In all of 2020, Rivian reported a net loss of $377 million. Rivian also reported a $994 million net loss for the first half of 2021. Records show minimal profits from the vehicles sold up to this point, but $3.7 billion in available cash to fund growth in the near future.
Rivian's Share Price

Its share price hit a peak of $172.01 on Nov. 16, 2021. As of Nov. 23, its share price is $119.85.
How Does Rivian Compare to Tesla?
Tesla is perhaps the most well-known name in electric vehicles. As new businesses enter the electric vehicle space most people wonder how the new kid on the block compares to Tesla. Rivian has a goal of bringing trucks and SUVs to the forefront of the electric vehicle market. Tesla broke the ice with the sedan, and Rivian has its sights set on doing the same for some of the most popular types of vehicles in the country
Its trucks and SUVs each start around $70,000 with a 300-mile driving range on a full battery charge. The team at Rivian seems to know that truck drivers have an eye for a vehicle that looks tough and durable, and that's how they are marketing their offerings.
Rivian is duplicating Tesla's retail model, foregoing the traditional dealership sales in favor of selling vehicles directly to consumers. Until the vehicles actually hit the market, there's no telling if this gamble will pay off.
Rivian's commitment to reaching net-zero carbon emissions is a major driver behind its preference to sell directly to consumers. Rivian takes its commitment a step further by demanding carbon neutrality from any of its business partners, including potential retailers. Since retailers are not often so carbon-conscious, Rivian has no choice but to sell directly to the consumer.
Potential Downsides of Investing in Rivian
The electric vehicle market is overrun with brands competing to be the next Tesla. Traditional vehicle brands like Ford and GM compete against EV brands like Rivian and Tesla, creating a lot of noise in the market. Because EVs are still a new concept to many consumers, there is minimal historical data to help predict performance.
Price is also a concern. Ford plans to introduce a pickup truck for around $30,000 less than Rivian's comparable model. What will make consumers spend nearly double for a Rivian vehicle over a better-known brand like Ford?
Is the Rivian Stock Worth the Investment?
Investors may look to Tesla's success for comparison. Tesla's stock goes for more than $700 per share today, but it averaged between $30 and $75 for five years before spiking. Investors should treat Rivian as a long-term commitment and not a get-rich-quick scheme. Experts expect Rivian to face some growing pains in the first years.
Rivian trucks and SUVs aren't on the market yet, and won't be until late in 2021 and early in 2022, respectively. Investors should always maintain a diversified portfolio — regardless of the brand or industry. Investors shouldn't invest more than they can afford to lose in case its market performance doesn't move as expected.
Takeaway
The greatest risks often yield the greatest rewards. Rivian stock may be a great opportunity for certain investors. If you're an alternative energy enthusiast, investing in Rivian is definitely worth consideration.
Our in-house research team and on-site financial experts work together to create content that's accurate, impartial, and up to date. We fact-check every single statistic, quote and fact using trusted primary resources to make sure the information we provide is correct. You can learn more about GOBankingRates' processes and standards in our editorial policy.