With Speedy Delivery a Sticking Point in Vaccine Negotiations, Pfizer Stock Plummets at Market Close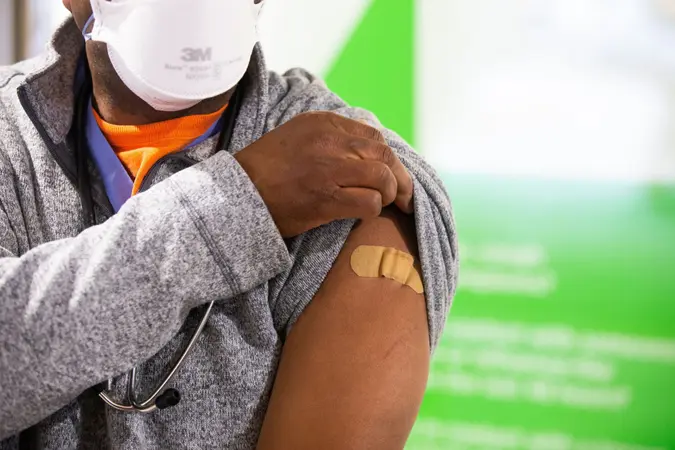 MICHAEL REYNOLDS/EPA-EFE/Shutterstock / MICHAEL REYNOLDS/EPA-EFE/Shutterstock
Just days after the FDA approved use of the Pfizer-BioNTech COVID-19 vaccine for emergency use in people ages 16 and older, Pfizer began negotiations with the U.S. federal government to provide 100 million more doses next year. Despite the vaccine put into action for the first time today, markets reacted negatively, as those negotiations seem to be on pause.
The first dose of the vaccine was administered Monday morning to a critical care nurse at New York's Long Island Jewish Medical Center, reports the Washington Post. It is the first of 100 million doses of the vaccine set to be distributed as part of Operation Warp Speed, the government's plan to quickly and safely get COVID-19 vaccines to Americans, beginning with healthcare workers and others on the coronavirus front lines, as well as those most vulnerable to the virus.
See: Markets React as Coronavirus Vaccines Get Ready to ShipFind: Should You Invest in Vaccine Stocks Right Now?
Pfizer CEO Dr. Albert Boula told CNBC's Squawk Box that Pfizer is now in negotiations to provide another 100 million vaccine doses in 2021. The sticking point in the negotiations? How soon those doses can be delivered.
"The U.S. government has asked us for an additional 100 million doses," Bourla said in the Squawk Box interview. "We can provide a lot of that in the third quarter, [but] the US government wants it in the second quarter. We are working collaboratively to be able to find a solution and be able to allocate those 100 million doses in the second quarter, or a lot of them."
See: Will Medicare Cover the Coronavirus Vaccine?Find: How Will the Electoral College Impact the Stock Market Today?
Both BioNTech (NASDAQ: BNTX) and Pfizer (NYSE: PFE) stocks started the day up, but lost nearly 20 points and nearly 2 points, respectively, as trading started to wind down on Monday.
More From GOBankingRates