Car Repossessions Reach Decade High — 5 Expert Recommendations If You Fall Behind on Payments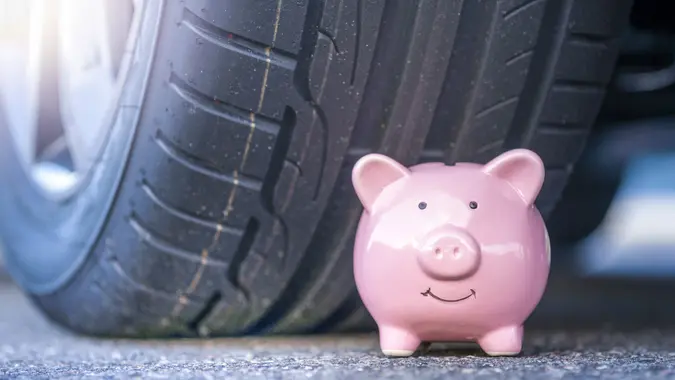 deepblue4you / iStock.com
Car repossessions in the U.S. have reached a decade high. In December, the percentage of subprime auto borrowers who were at least 60 days late on their car payments increased to 5.67%, up from 2.58% in April 2021, according to Fitch Ratings. That compares to 5.04% in January 2009, the peak during the Great Recession, Bloomberg reported.
See the List: GOBankingRates' Best Banks of 2023
Learn: The Best Month To Buy a Car in 2023
Explore: Should You Consider Buying Out Your Car Lease?
What is causing the surge in defaults on car loan repayments and what can consumers do if they fall behind on theirs?
This Ties Back to the Pandemic
It all stems back to the pandemic and the accompanying car shortage.

"When Covid-19 shutdowns occurred, it created an extreme supply shortage of available new cars at dealers across the country," said Mark Wlosinski, a personal finance expert. "Because of this shortage, many looking for new cars opted to buy used vehicles instead, but the rapid increase in demand for used vehicles made the average price of buying one surge. Then, you also had more consumers looking to spend their stimulus checks and take advantage of the low interest rate environment during that time period, which only added fuel to the fire as demand grew even more."
This combination of rapid price increases across the used car market plus stimulus packages may have caused many consumers to take on loans they maybe shouldn't have acquired.
The Fed is Raising Interest Rates
And now the burdens of these auto loans are being fully realized as the Fed is raising interest rates.
"Not to mention that many buyers likely agreed to a variable rate auto loan which has interest that can change over time," Wlosinski said. "So as the Federal Reserve has steadily hiked interest rates to fight inflation, any buyer with a variable rate loan is now paying much more money towards interest than they were at the time of purchasing the vehicle. What's worse is that a large percentage of people in that situation might not even realize that fact."
Take Our Poll: What Are Your Financial Priorities in 2023?
5 Moves To Make if You're Behind on Car Payments
What can you do if you're in the red (or about to be) with your car loan payments? Here are five moves to make:
1. Contact Lender for Possible Revised Payment Plan
"The first thing I'd recommend is contacting their current lender to discuss options for catching up on missed payments," Wlosinski said. "Every lender is different, but some will offer a payment plan or other options to help the borrower out. Most lenders would rather find a way to continue getting payments and profiting off of the interest versus just repossessing the vehicle."
2. Consider Loan Modification
"This may be one of the solutions offered when contacting their lender for options," Wlosinski said. "A loan modification may involve extending the loan to lower payments, reducing the interest rate or even temporarily suspending payments. Most of the time, loan modifications allow the borrower to find a way to lower their monthly payments to help make them more affordable."
3. Look into Refinancing with New Lender
"If they can find a new lender who can offer them the money to pay off their current loan at a lower interest rate or more favorable terms, then I recommend taking advantage of that," Wlosinski said. "It may be harder to achieve in the current interest rate environment, but it definitely doesn't hurt to ask around for better options."
4. Sell Vehicle To Pay off Loan
"If the borrower is unable to make their current payments and is unsuccessful at modifying their loan or refinancing, then their next best option might be selling the car to pay off the loan," Wlosinski said. "Many don't like this option because then they'd have to find a new vehicle again, but it's way better than having their car repossessed. At least this option would allow them to format their next car loan in a way that's sustainable under their current financial situation to avoid this happening to them again."
See: Can You Buy Cars Directly From Automakers To Save Money?
In Market for Used Car? Hold Out a Little Longer as Prices Drop
5. Seek Professional Help via Credit Counselor or Financial Advisor
"Some may benefit from working with a professional to get back on track," Wlosinski said. "They can help analyze the borrower's financial situation and build a budget around it to help them make their payments on time."
More From GOBankingRates