Why I Always Recommend Talking to More Than One Mortgage Lender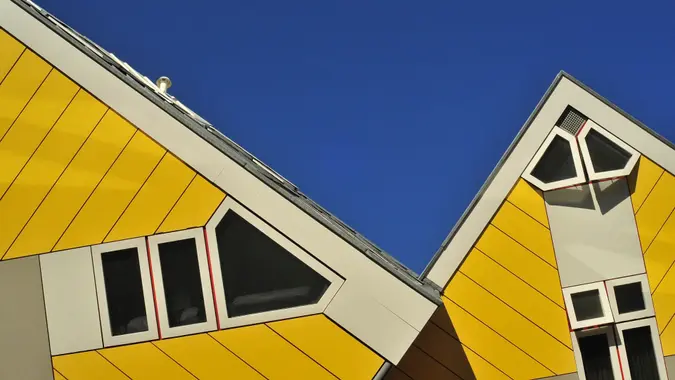 Boudewijn Huysmans / unsplash.com
When you're buying a home, it's easy to only talk to the loan officer recommended by a friend or your realtor. You're already spending so much of your spare time searching for the perfect home, why waste another moment on securing a loan–right?
Here's why I recommend it: It can save you five figures (or more) on interest payments over the life of your loan. That is a lot of money that you shouldn't be wasting. Get a few lender recommendations from people you trust, and then talk to all of them. You could also speak to a loan officer at your bank or credit union, as well.
Click to read more about 13 mortgage questions to ask your lender.
Lenders Know You're Weighing Other Options
Don't feel guilty about pitting lenders against each other. They expect potential customers to do this. In fact, mortgage pre-approvals, which you need before bidding on a home, aren't binding.
Neither are loan estimates, which you obtain once you've chosen a home. Loan estimates are detailed accounts of a mortgage's terms. You can compare estimates from multiple lenders, and even negotiate the details. You have 10 business days to pick an estimate and let the winning lender know you've selected them.
It's in the Details: Best Mortgage Rates: What to Look For
A Tale of Two Home Loans
A small difference in interest rates can add up over time. Let's say, for instance, a lender offered you a 30-year, fixed-rate mortgage of $100,000 at a 5 percent interest rate. Over the entire term of the loan, you'd pay $93,256 in interest.
Now, let's say another lender offered you the same 30-year mortgage for $100,000, only the interest rate is 4.5 percent. It doesn't seem like much, but you'll end up spending $82,406 in interest — $10,850 less than the other loan. The principal and interest payment for the mortgage with a 4.5 percent rate also adds up to $30 less per month.
More on Getting a Good Deal: 30 Cities Where You Can Buy a House for Under $100K
Protect Your Credit While You Shop Around
Getting a loan estimate involves credit inquiries from any lender you work with. Will talking to several lenders lower your credit score more than just talking to one? Not necessarily.
I recommend getting estimates within about two weeks of each other. This means that they'll all count as one hard inquiry, limiting the damage to your credit to just a small, temporary dip.
The mortgage process is built in a way that makes it easy for you to comparison shop and negotiate. You comparison shop at the grocery store, why wouldn't you make the effort when making one of the biggest purchases of your life?
Click to read more about how to improve your credit score to get a home loan.
More From Our Smart Money Squad: